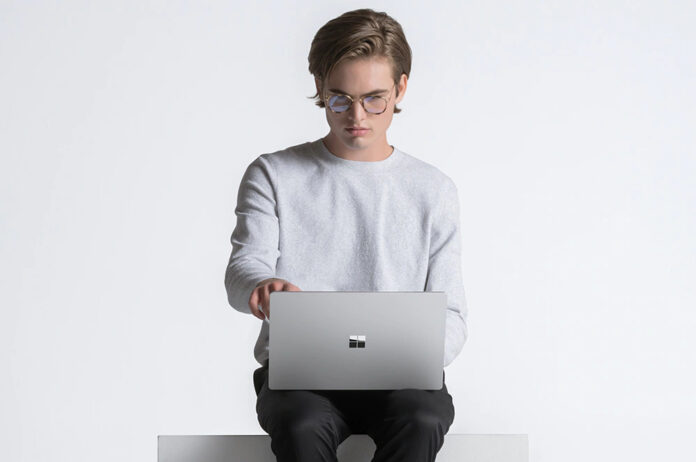 Leaked specifications for Microsoft's upcoming Surface Laptop 5 have surfaced at WindowsPrime.
The next iteration of Microsoft's popular Surface Laptop is widely expected to debut in the coming months, and if early indications are anything to go by, users can expect decent upgrades in most departments.
Headlining the improvements is a 120Hz display, irrespective of 13.5in or 15in form factor. Microsoft's doubling of refresh rate would put Surface Laptop in line with Surface Laptop Studio, though resolution remains unchanged between generations. In keeping with Surface Laptop 4, the 13.5in PixelSense display is kept at 2256×1504, while the larger model maintains a consistent 201 pixels per inch at 2496×1664.
A silky 120Hz, 3:2 panel is a star attraction, but those longing for thinner bezels may be disappointed. According to the leak, Microsoft's next-generation laptop will be a hair thinner but width and depth go unaltered.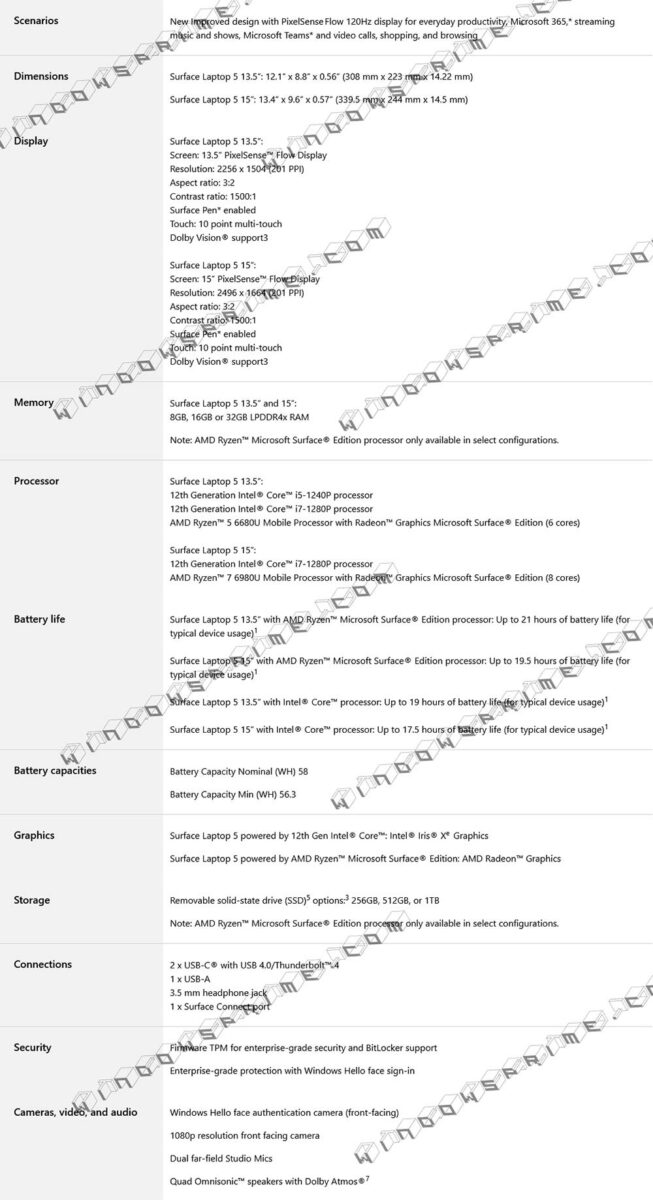 Other hardware improvements include a better front-facing camera (1080p vs. 720p on last year's model), a second USB-C port with Thunderbolt support, and a 58Wh battery representing a 23 per cent bump in capacity compared to Surface Laptop 4.
Processor choices include up to an Intel Core i7-1280P 'Alder Lake' or an AMD Ryzen 7 6980U 'Rembrandt' – does this part even exist? – with RAM configurations ranging from eight to 32GB of LPDDR4x. This seems implausible for AMD as the Rembrandt chips use either DDR5 or LPDDR5, though it might be a custom-designed model solely for Microsoft.
Headlining Intel's P-Series range, the Core i7-1280P features six hyper-threaded performance cores and eight efficient cores, resulting in 20 available threads and 24MB of L3 cache. On the AMD front, Microsoft's getting up to date with latest-generation parts with a choice of the 8C/16T Ryzen 7 6980U or the 6C/12T Ryzen 5 6680U.
With the larger battery in tow, it is interesting to note that Microsoft claims up to 21 hours of longevity for a 13.5in Surface Laptop 5 outfitted with AMD Ryzen hardware. That figure drops to 19 hours when choosing an Intel Core processor.
Plenty to look forward to, but such specifications are yet to be confirmed and there's no word on pricing or availability.