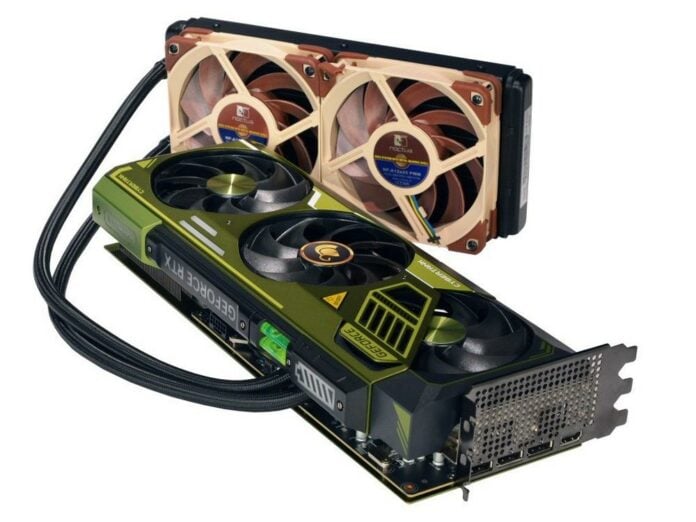 Japanese custom-hardware maker Sycom has announced availability for its latest contraption housing and cooling Nvidia's latest RTX 4090 and RTX 4080 GPUs with an all-in-one liquid cooling system.
The card uses a nearly identical cooler to the Manli Gallardo, keeping even the centurion logo, with what looks like three 100mm fans blowing air directly on the card alongside a 240mm AIO loop whose pump/waterblock replaces the original vapour chamber in cooling the GPU. There is even a spirit level to help users install the card properly, before securing it using a GPU holder.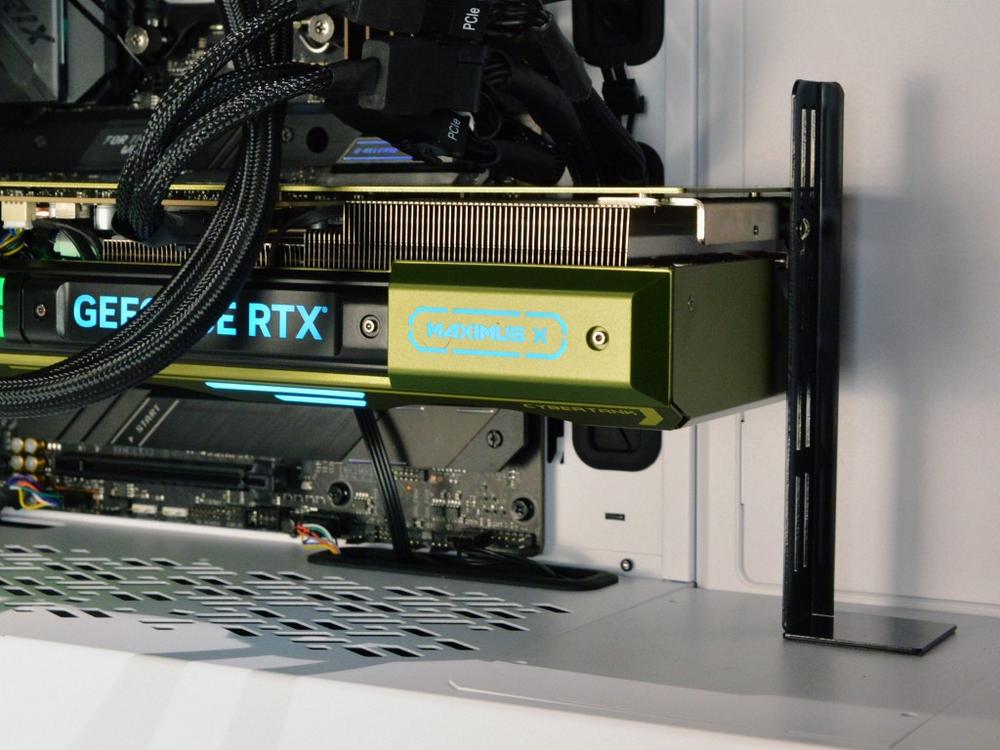 The liquid-cooling portion is powered by an Asetek Hybrid GFX 240mm unit – the same as Sycom's 3090 Ti variant, incidentally – and two Noctua NF-A12x25 PWM fans installed in a pull position. Peak and average temperatures are said to be lower by about 10°C and 15°C, respectively, compared to the original cooler.
Colour-wise, you either love it or hate it, but something like a Halo-themed PC would be a perfect spot for one of these. Although a pair of Noctua's Chromax Black fans would have been a better choice for that radiator, especially since a few extra pounds won't change the price that much.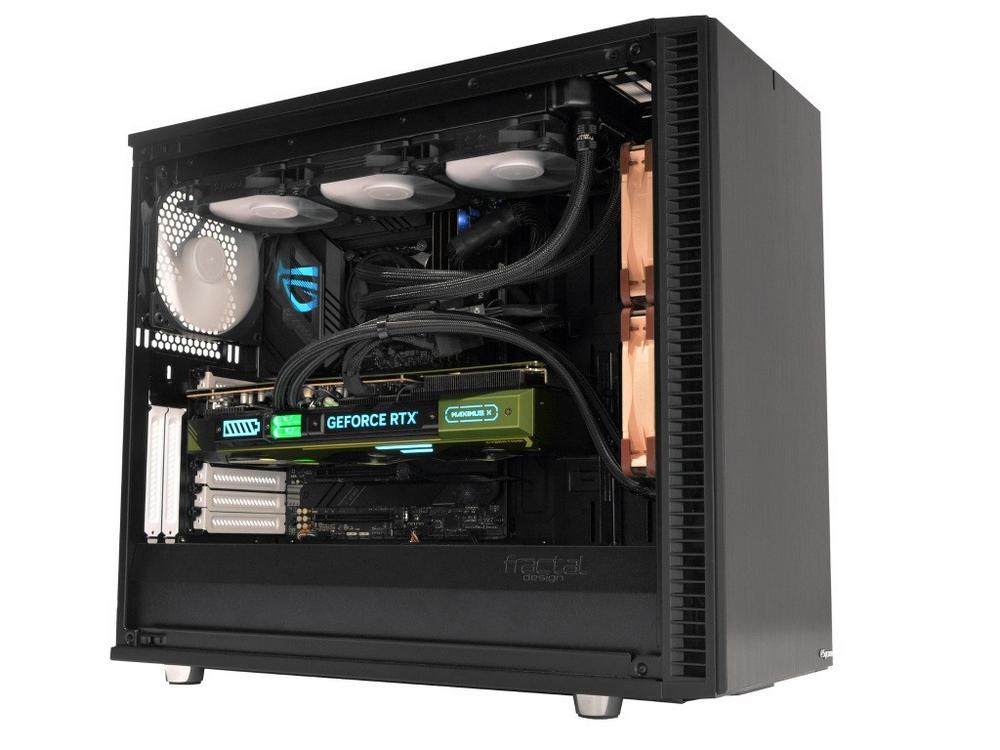 The original Manli GeForce RTX 4090 Gallardo had a 14+3-phase digital power design, so we assume it will be the same here. With that said, these custom cards seem to only be available inside the brand's pre-built G-Mater Hydro systems. As mentioned earlier, users may choose between RTX 4090 and RTX 4080 GPUs coupled with AMD or Intel CPUs.
With this card, Sycom's is undoubtedly offering one of the most unique GeForce RTX 40 Series on the market. And at the asking price of ¥511,520 (£3,048) for a machine featuring an RTX 4080 or a whopping ¥597,010 (£3,556) for a PC with an RTX 4090… it better be.