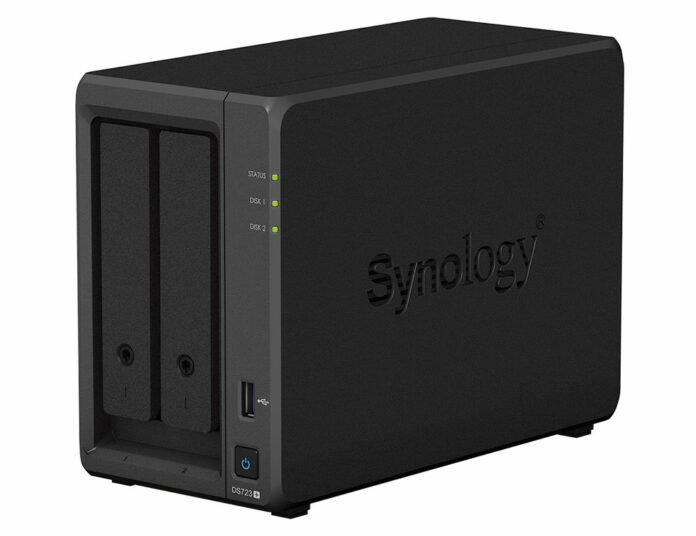 Synology has expanded its range of network-attached storage solutions with its most flexible dual-bay product to date. DiskStation DS723+, priced at $449/€429, touts "powerful functionality in a tiny package," and happens to include a couple of noteworthy upgrades.
Firstly, the NAS shuns a traditional Intel or ARM-based processor in favour of an AMD Ryzen R1600. The low-power embedded CPU touts two cores and four threads, a peak frequency of 3.1GHz and baked-in hardware encryption (AES-NI).
Secondly, flip the device over and you'll find that the DS723+ is only a dual-bay NAS by form factor designation, as there are two M.2 slots accessible on its underside. Better still, we're informed that this is one of the first Synology models to allow M.2 SSDs to create storage pools. Such drives were previously limited to caching purposes only, and though we've yet to test the new functionality for ourselves, it's a step in the right direction.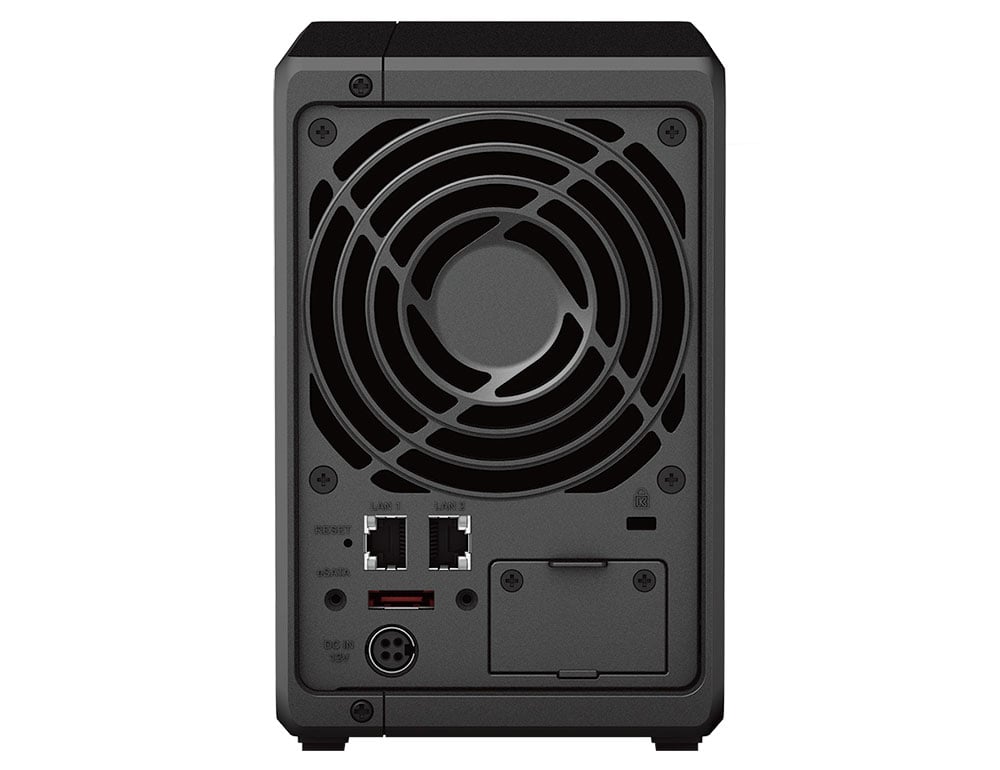 Expandability is a key feature, with DS723+ offering an eSATA port for the addition of a five-bay optional DX517 expansion unit if more capacity is needed. A PCIe Gen3 x2 upgrade slot also presents upgrade opportunities, including the ability to add a 10GbE network card. A welcome option, yet in 2023 it is a shame to see Synology continue to rely on 1GbE ports as standard. The DS723+ has two of them, with support for link aggregation or failover, but 2.5GbE really ought to be the minimum on a device as promising as this.
Commenting on the launch, Synology product manager Michael Wang states "this new unit delivers impressive performance and capability for its size."
"With its extremely compact form factor, it will certainly appeal to those that have smaller storage requirements but don't want to give up on the convenience of centralized storage and the possibility to scale in the future," adds Wang.
Joining the AMD CPU is a single 2GB stick of DDR4 memory – two slots are available, allowing for a maximum capacity of 32GB (2x16GB) – while power is supplied by an external 65W brick. A whole lot of potential for a sleek 166mm x 106mm x 223mm box, but how much longer can 1GbE hold out?