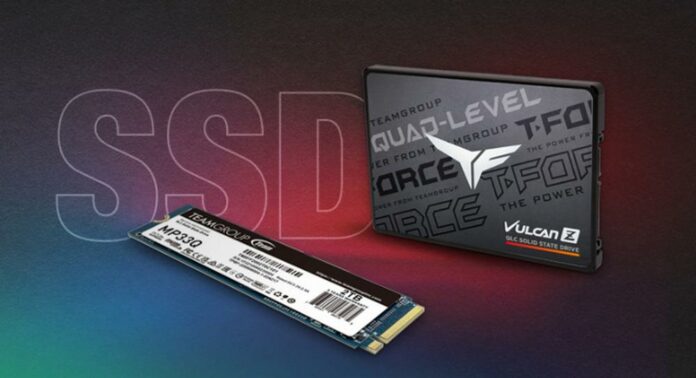 TeamGroup is giving some love to QLC NAND flash by releasing two new SSD models with capacities from 512GB up to 4TB.
MP33Q M.2 PCIe SSD
The MP33Q is an M.2 SSD available in 512GB, 1TB, and 2TB, reaching up to 2,500MB/s read and 2,100MB/s write speeds on the largest model, all using a PCIe 3.0 x4 interface. As for random performance, the brand claims read IOPS up to 220K with 410K in write. Nothing groundbreaking, as is to be expected for a more mainstream solution.
Durability is advertised as 120TBW for the 512GB drive, 240TBW for the 1TB, and 480TBW for the 2TB, accompanied by a confident five-year warranty.

Vulcan Z QLC SSD
The Vulcan Z, meanwhile, uses the older SATA interface but serves up either 2TB or 4TB capacities in a 2.5in format, making for a useful secondary storage drive. Governed by interface, these max out at 550MB/s read and 510MB/s write on the largest model, with 600TBW durability on the 2TB and 900TBW on the 4TB, accompanied by three years of warranty.
Yes, 550MB/s or even 2,500MB/s may be considered slow compared to the ridiculously fast PCIe 5.0 SSDs now on the market, but when it comes to cost per Terabyte, QLC-based SSDs remains hard to beat. The only potential sticking point is relatively low durability.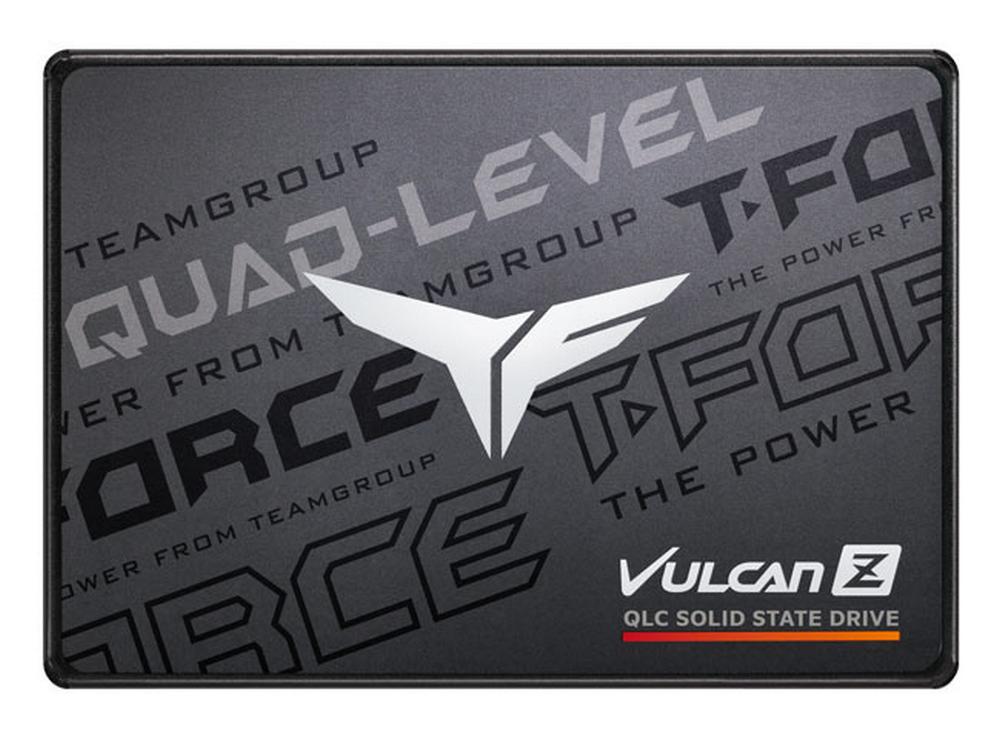 Durability aside, Quad Level Cell (QLC) flash continues to offer an easy way to deliver high capacities without taking more space thanks to its higher density of four bits per cell as the name implies. For reference MLC offers 100 per cent density increase over SLC, TLC offers 50 per cent increase over MLC, and lastly, QLC offers 33 per cent increase over TLC.
If QLC is too much of a stretch for your liking, TeamGroup also offers the Vulcan Z with TLC NAND. Though to be frank due to its SATA interface, this drive will be bottlenecked by the SATA protocol way before its NAND. So, for all intents and purposes, both drives should behave similarly.
While these are clearly not breaking any world records, they shouldn't break your wallets either when they release later in April.