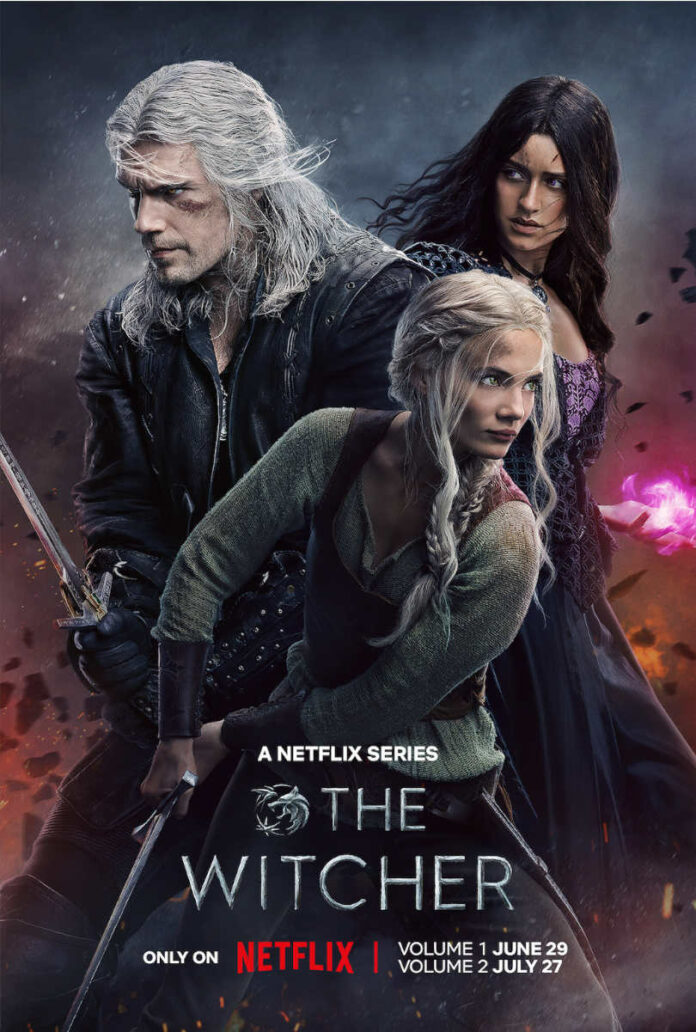 Season 3 of The Witcher is nearly upon us, and as a special treat Netflix released yet another trailer featuring all the main characters fighting side by side, including Henry Cavill's last foray as our white-haired monster hunter.
The entire team is assembled like a scene from the Avengers. There's Cirilla, now all grown up and a skilled fighter, thanks to her time spent training at Kaer Moerhen. Then we have Yennefer of Vengerberg, Geralt's love interest and powerful sorceress, and finally there's Jaskier, the overly-optimistic and promiscuous bard making a surprise appearance alongside a gang of dwarves led by foul-mouthed and loyal season one acquaintance, Yarpin Zigrin.
Season 3 appears to be continuing the adventures from where season 2 left off. Ciri is on the run due to her Elder blood making her a prime target all across the Continent and Geralt is once again tasked with hiding and protecting the outlawed princess from monarchs, mages, beasts and everything in between.
Yennefer, meanwhile, is tasked to develop the young ward's untapped magical potential, and the group finds itself yet again in danger. In the scene, we see that Rience the fire mage out to catching young Cirilla is back yet again and this time he has brought along some friends to seek vengeance. We assume for that rather nasty burn across his face. Ouch.
Nonetheless, our team gets the upper hand when Jaskier and the dwarves join their side and eventually cull the assailants sent out to kill them. Rience the coward attempts to escape through a portal, while Yennefer manages to keep it open with Geralt in close pursuit.
That's not the end of our hero's troubles as the group gets overwhelmed by Elves who have also come to capture Ciri. More fighting ensues before the scene cuts revealing the third season will feature two volumes starting with volume one on June 29, followed by volume two, beginning July 27.
Season 3 will be the last time we get to see Cavill as our growly platinum wig-wearing protagonist, and the role will be taken over by Liam Hemsworth starting Season 4. Despite the change, Netflix seems confident that the big Witcher change will not impact the success of the franchise as the streamer has even renewed the series up to Season 5.
A risky endeavour in my opinion, since Cavill has managed to embody and combine both video game Geralt, as well as the book's depictions of the Butcher of Blaviken into one bad-ass hero, making his role a tough act to follow.
Though, Henry has gone on to give his best wishes to Hemsworth stating "my journey as Geralt of Rivia has been filled with both monsters and adventures, and alas, I will be laying down my medallion and my swords for Season 4. In my stead, the fantastic Mr Liam Hemsworth will be taking up the mantle of the White Wolf." Roll on June 29.