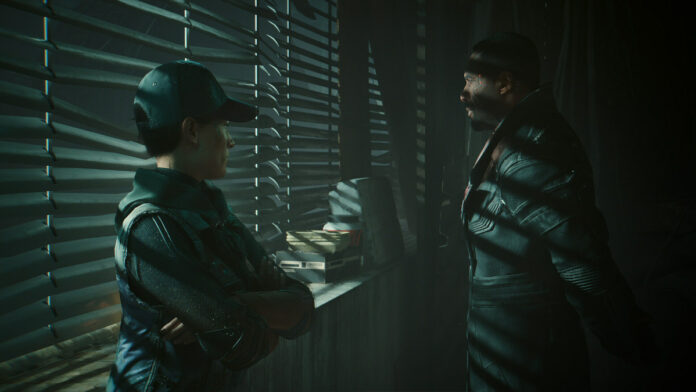 CD Projekt Red's latest financial report shared some valuable insight on the company's inner workings. Now that production of Cyberpunk 2077: Phantom Liberty and Update 2.0 is finally drawing to a close, the developer is shifting its focus and resources towards The Witcher franchise, starting with project Polaris.
Of course, we already know that the studio has three Witcher titles in the pipeline codenamed Polaris, Sirius, and Canis Majoris. What we didn't know is that the development team will consist of 260 members. A significant portion of that team is currently working on the highly-anticipated Phantom Liberty expansion, and CDPR CEO, Adam Kicinski, vowed that the remaining members will be shifted to Polaris, thereafter. Sound's good to me.
Polaris is slated to be the fourth main entry in the Witcher series, and will be among the first CDPR-made games developed on the Unreal Engine 5, after the Polish studio announced a 15-year-partnership with Epic last year. Not much is known about the sequel, except that it may not feature our titular character, Geralt of Rivia, as the series' main protagonist. Not to worry though, CDPR confirmed that Canis Majoris will be a full-blown remake of the studio's critically-acclaimed original work. Alas, Geralt and Roach will ride again.
This means that Phantom Liberty will be the last title developed with its in-house REDengine, though looking at the tumultuous life of Cyberpunk 2077, making the move to Unreal Engine 5 could yield promising results. Unfortunately, this also confirms that CDPR has no intentions of creating another Cyberpunk 2077 expansion after Phantom Liberty.
During a Q&A with VGC, SVP of business development, Michał Nowakowski, confirmed the decision to cancel a second expansion was primarily based on technical transition, stating "This is the last time we're working on the Red Engine for the time being at least, and in the foreseeable future as you know we are working on the Unreal Engine from Epic. This was one of the key reasons why we decided this was the only one."
While the news may be a bit sad, the team is not entirely abandoning the Cyberpunk franchise, instead, there will be an Unreal Engine 5 sequel codenamed Project Orion. In the meantime, at least we can say goodbye in style on September 26, when Cyberpunk 2077: Phantom Liberty releases for PC, Xbox Series X/S and PS5.