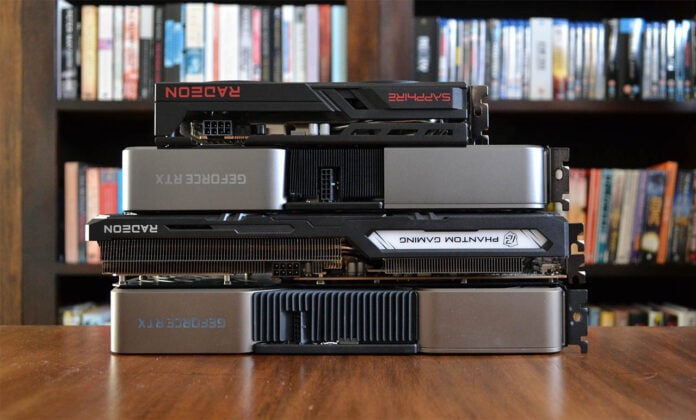 Long have we lamented the lack of supply for modern PC graphics cards. A product of over-inflated demand meeting parlous supply, seeing your favourite GeForce or Radeon available at the usual retailers is becoming rarer by the month.
There are no firm signs that supply will improve in the near term, though Nvidia has gone on record as saying the situation is likely to get better in the second half of this year.
Complicating matters, retailers are not sticking to the recommended retail pricing for the handful of models that do arrive in the channel, unlike consoles that are sold at their nominal pricing by all and sundry. Makes sense, too, as retailers want to extract the maximum profit from a dwindling well of supply.
The painful truth is that supply is most plentiful on popular auction sites, comprised of opportunistic sellers obtaining cards by trawling retailers, oftentimes with bots, and upgraders who have seen older cards' pricing soar and want to make a quick buck whilst the going is good.
Understanding this pricing dynamic and providing a solid guide for the true buy-in price of modern graphics cards, we have averaged the cost of purportedly brand-new cards by taking the last five completed eBay sales into account for each model.
The quoted figure in the right-hand column, for the table below, therefore presents the amount of the Queen's green you'll have to shell out if wanting a decent GeForce or Radeon within a week, and such knowledge arms you, the enthusiast, with the means to make an informed decision.
| Graphics Card | Launch RRP | Average Cost Now | Increase |
| --- | --- | --- | --- |
| GeForce RTX 2060 | £329 | £460 | 40% |
| GeForce RTX 3060 | £299 | £595 | 99% |
| GeForce RTX 3060 Ti | £369 | £820 | 122% |
| GeForce RTX 3070 | £469 | £887 | 89% |
| GeForce RTX 3080 | £699 | £1,262 | 81% |
| GeForce RTX 3080 Ti | £1,049 | £1,327 | 27% |
| Radeon RX 5700 XT | £379 | £816 | 115% |
| Radeon RX 6600 XT | £349 | £509 | 46% |
| Radeon RX 6700 XT | £420 | £699 | 66% |
| Radeon RX 6800 | £579 | £1,057 | 83% |
| Radeon RX 6800 XT | £649 | £1,175 | 81% |
Analysis
There is no good value to be had on any GPU, irrespective of whether it's from the current generation or stretching as far back as RTX 2060 and RX 5700 XT.
Demand is most obvious on cards whose cryptomining performance is considered decent, and it's this phenomenon of mining for profit that is driving the cost up by reducing available supply for the intended market of PC gamers.
As a rule of thumb, expect to pay close to double for a high-end card and at least 50 per cent more than the recommended 'sticker' price for mainstream cards – you'll do well, for example, in getting a Radeon RX 6800/XT or GeForce RTX 3080 for less than a grand.
What's interesting is the relative lack of premium for the RTX 3080 Ti, which is only 26.5 per cent, and can explained by this card being a low-hashrate (LHR) model specifically handicapped for mining, relative to the vanilla RTX 3080. This LHR strategy is now pervasive across Nvidia's most recent launches and, going by rudimentary analysis, appears to be doing the job of dissuading scalpers to a certain degree.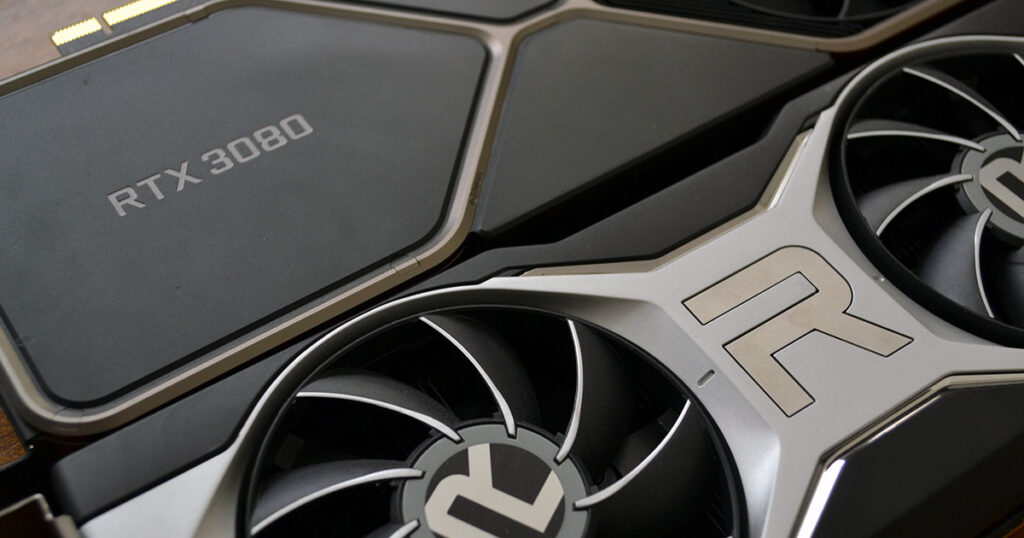 The situation is most fraught for users who don't have a decent older card to sell – those that do can leverage the increased resale value towards the purchase of a modern-generation GPU – and imperils the uptake of PC gaming for those gamers and content creators new to our fold.
Other than being lucky with a retailer or purchasing a card in a pre-built system – even supply here is minute – the state of add-in card play is unlikely to change significantly in the next three months. That's a real shame as PC gaming needs new blood to sustain growth year on year.
We implore the likes of AMD and Nvidia to find a better mechanism by which to get cards into the hands of gamers and creators. Any solution will be problematic, however, because of the instant profit available by reselling any card purchased at supposed RRP.
Overall, in early 2022, the earnest PC gamer looking to upgrade continues to be stuck between a rock and a hard place.