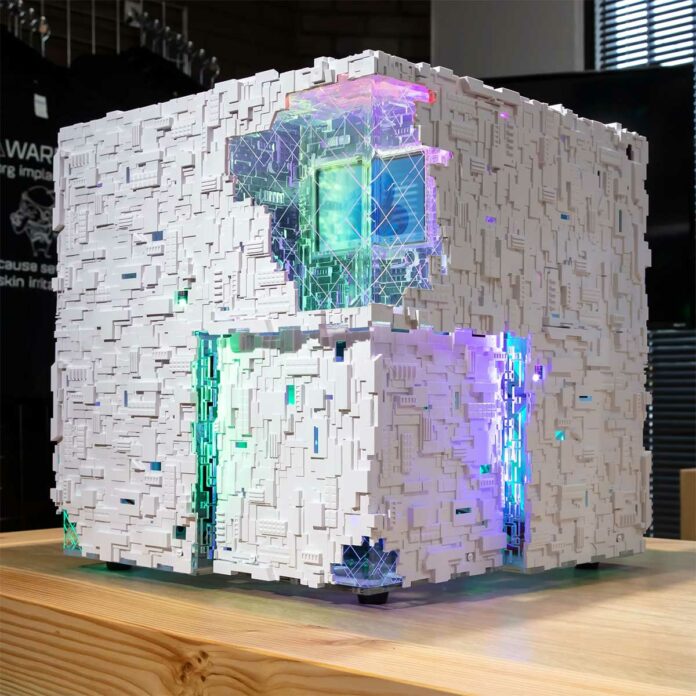 We've seen some incredible Star Trek case mods over the years, ranging from shuttlecraft to replica Enterprise starship, and it turns out you don't need to be a Starfleet-grade engineer to enjoy such wares.
The folk over at CherryTree have a range of officially licensed PC cases available to purchase, and have been producing stellar-looking chassis for the last few years. They've somehow managed to escape our attention up until now, but caught our eye courtesy of Les Pounder over at Tom's.
Based out of California, CherryTree positions itself as the antithesis of Thermaltake or Corsair. "We do not punch out tens of thousands of cases each month from a Chinese factory," says the company, whose goal is to "combine the beauty and awesomeness of SciFi Props and Vessels with recent computer technology."
Sounds a-okay to us, and Star Trek fans old and new alike will be grinning at the prospect of a Borg PC case. CherryTree's ATX variant, pictured above and below, now comes in a choice of black or white colour schemes with prices starting at $399. A fair chunk of change, but then this is a hand-crafted case built to order, and as such there are plenty of optional extras.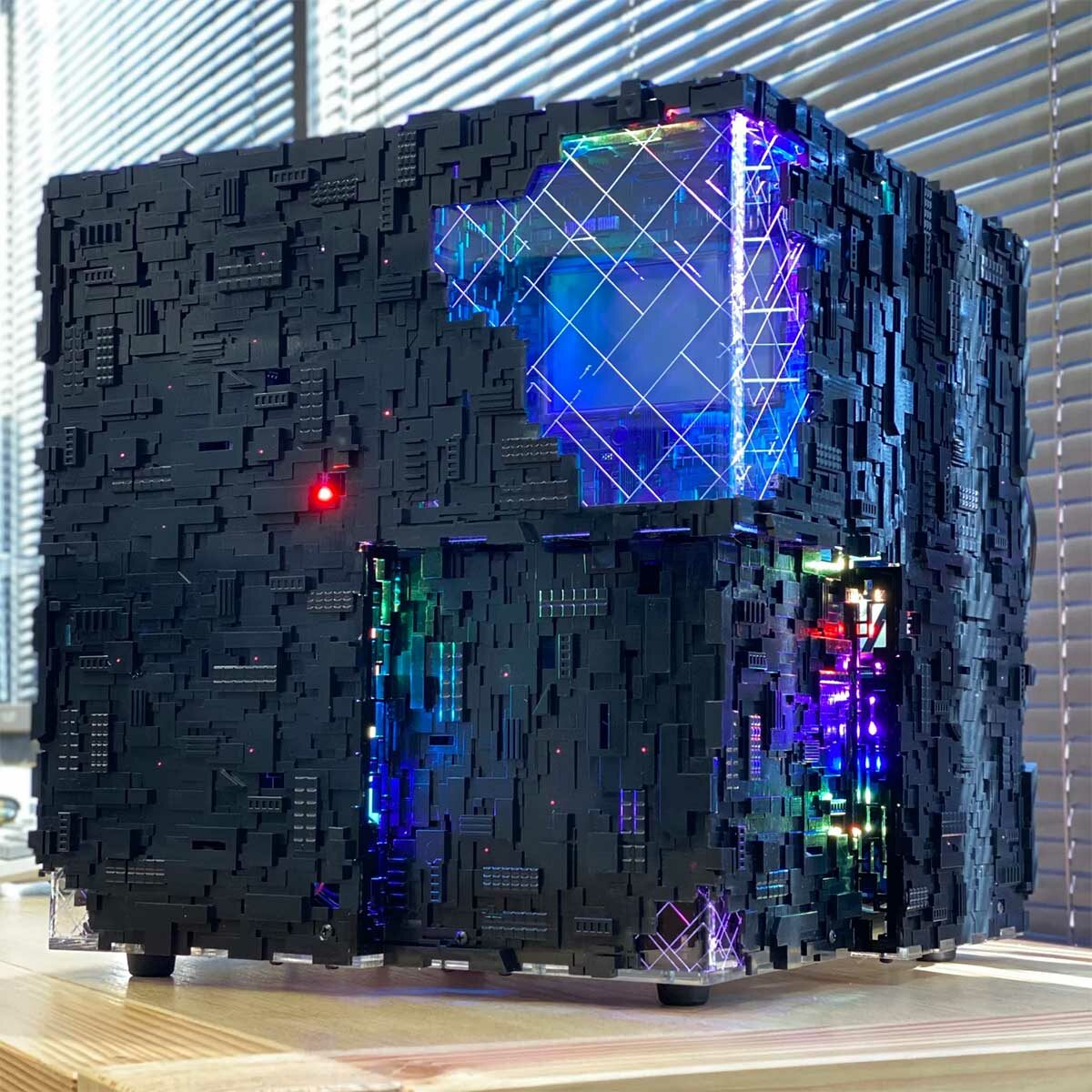 Add a 7in LCD display, a high-airflow bottom plate with three fans, fibre-optic RGB illumination and some laser engraving, and the price quickly rises over $500. It isn't for everyone, clearly, yet there's a good amount of potential for those who love PC tech by day and dress up in Star Trek uniform by night.
CherryTree uses hand-painted detailing for a more authentic representation of the Borg Artifact from Star Trek: Picard, and there's thought been put into airflow, too. The cube itself comprises 16 separate panels to ensure multiple vents of different sizes.
"They are not just black boxes with 3 fans on the back; our Star Trek Borg Cube PC cases need to breathe!," says the manufacturer.
As for hardware capabilities, the 380mm x 380mm Cube can accommodate a choice of regular ATX, micro-ATX or mini-ITX motherboard, up to a 240mm liquid-cooling radiator, full-size graphics cards and up to three storage devices.
Star Trek is seeing something of a renaissance, but let's face it, we Trekkies need no excuse to splash out on memorabilia as eye-catching as this. Fortunately, if the price tag or Borg are just too scary, a regular Star Trek Edition case is also available starting at $159 with a choice of Star Trek faceplate designs.