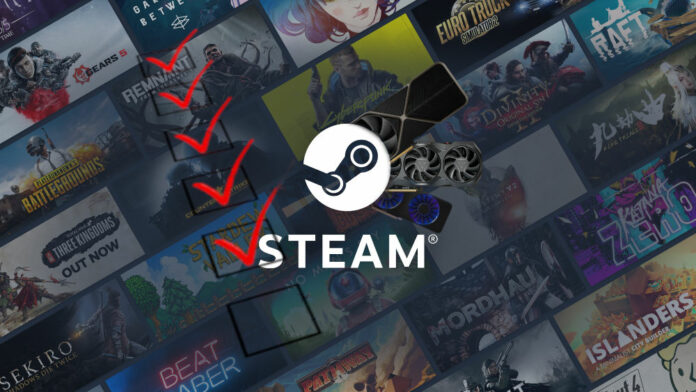 March marks a new era for gaming as an RTX Series graphics card takes pole position on Steam's hardware survey.
According to Steam's latest survey, GeForce RTX 3060 is now the most popular graphics card with a 10.67 per cent share, taking the crown of the beloved GTX 1650 thanks to a massive monthly adoption jump of 6.31 per cent. Second place is filled by another 60-tier card, with RTX 2060 commanding 8.05 per cent market share.
The excellent GTX 1060 is still holding its ground in third spot, followed by the RTX 3070 and RTX 3060 Ti at 5.43 and 5.06 per cent, respectively. The list goes this way until the 20th place, where we find the first non-Nvidia GPU. Impressive.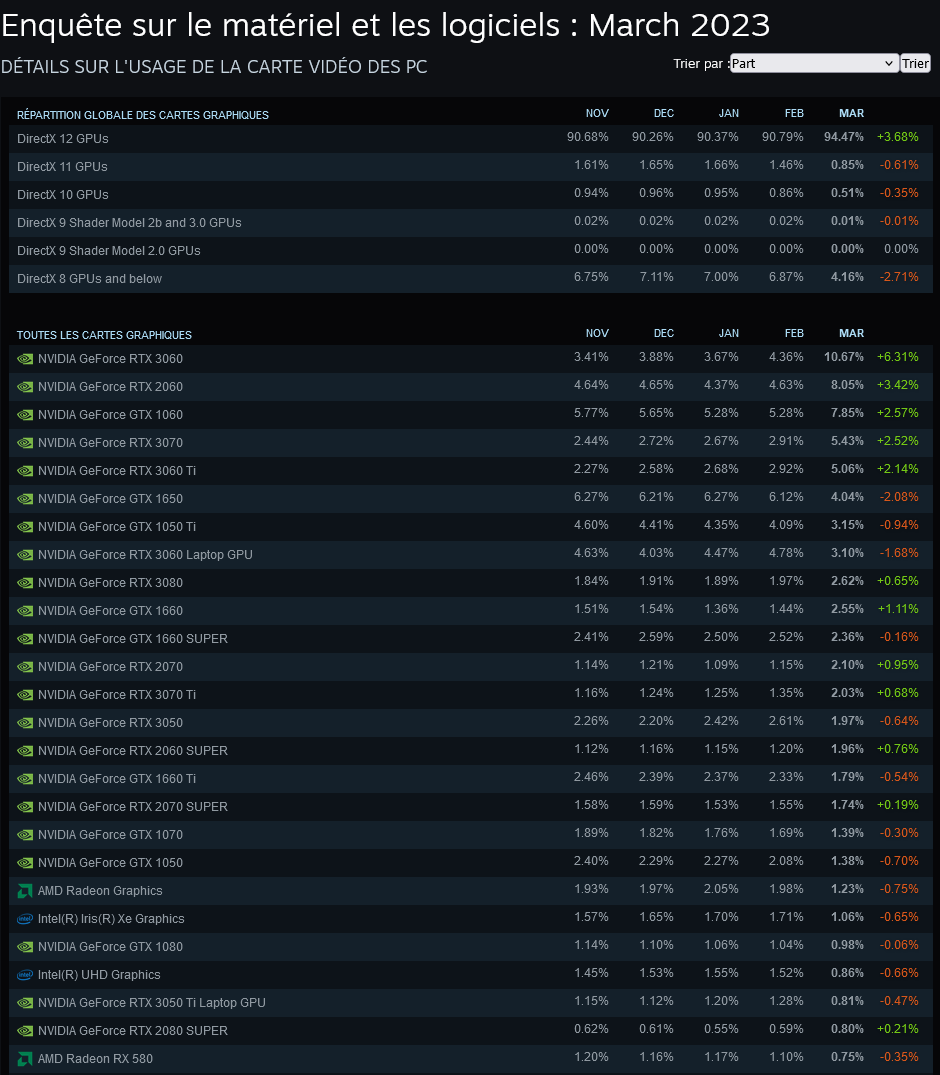 The 6.31 per cent month-to-month increase is quite massive, which makes us question the reason for such extreme movement. The reason could be a recent influx of used or discounted graphics cards caused by the imminent release of Nvidia's GeForce 4070, or that some large mining operation sold all its assets before it's too late – who knows. What the case, this brings the total GPUs supporting DirectX 12 to 94.47 per cent, so no more excuses for badly-optimised games with obnoxious in-game shader compilation.
It goes without saying that this survey doesn't represent all Steam users, even less the entire gaming community. What it shows, however, is the slow but inexorable move toward ray-tracing-capable hardware as it becomes more affordable and performant.