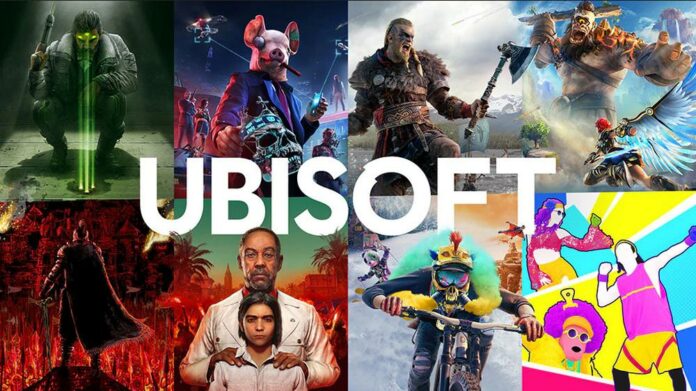 Ubisoft has published a new list of games that will lose online services this September, five of which are Assassin's Creed titles.
Continuing its spring cleaning from two months ago, Ubisoft is shutting down yet another batch of online services. This time 15 titles are concerned, most of them are old except for Space Junkies, a VR arcade shooter where you fly through deadly orbital arenas, released in 2019.
"Closing the online services for some older games allows us to focus our resources on delivering great experiences for players who are playing newer or more popular titles. To help us achieve this, a number of older titles will be added to our list of decommissioned online services on 1 September 2022," said Ubisoft.
Below is the complete game list including platforms and decommissioned features: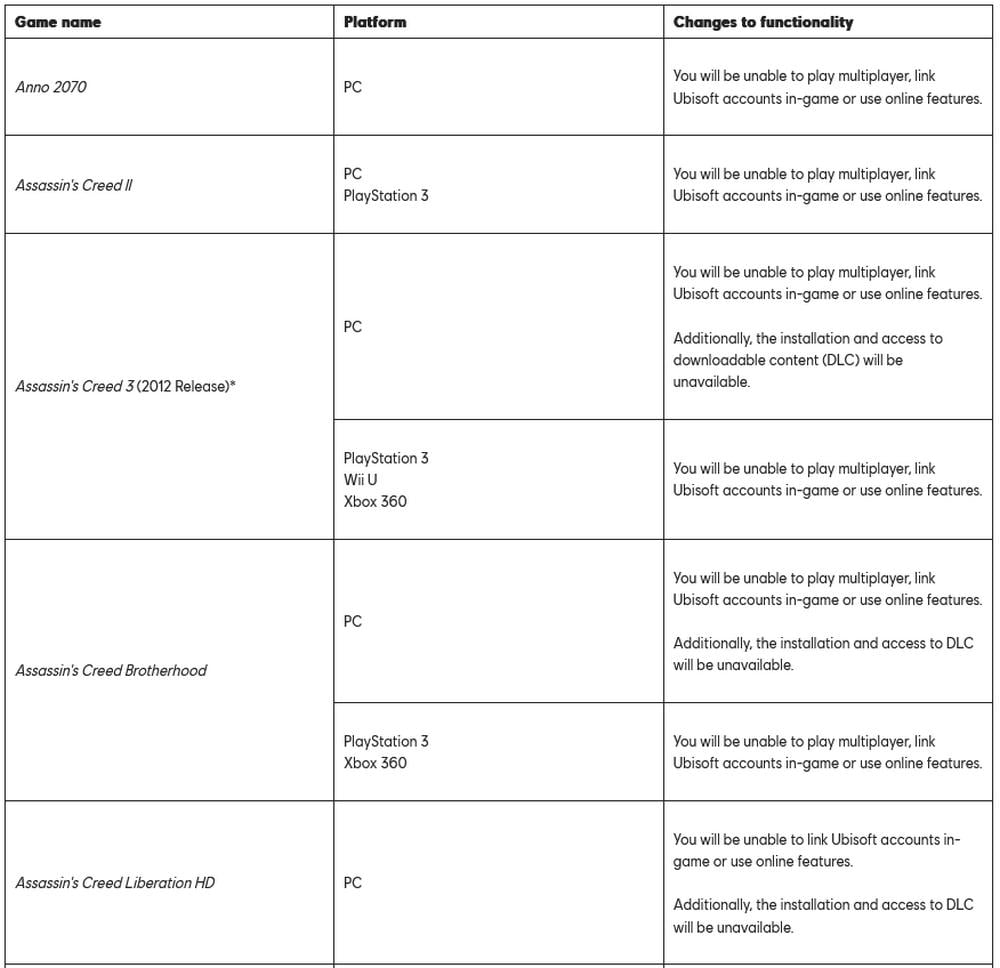 These titles may be old, but still, this is yet again an insult to paying customers who give their hard-earned money for a game or DLC they will no longer have complete access to. If a publisher can't keep servers up, they should provide users with an alternative such as the necessary files to make a private server, or a way to still have access to all DLCs without needing an online connection.
Take, for instance, Assassin's Creed Liberation HD Bonus Pack, which provides new guns and upgrades, or Far Cry 3 Deluxe Bundle DLC, which adds six solo missions – in both cases installation and access to DLCs will be unavailable.
It's funny how companies continue to dismiss paying customers, then cry about piracy when these same customers end up having enough of it. Furthermore, taking again Far Cry 3 as an example, this is one hell of a game, and you can be sure players will come back to it for years to come… but with limited access to content, they may go the piracy route.
Finally, there could be a bit of light in all of this, as games owned on Steam should still allow for DLC download.