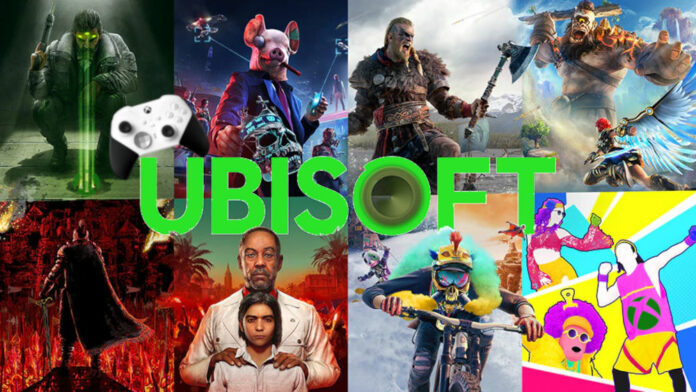 Ubisoft+ game subscription service has finally arrived on Xbox consoles. The great news is that it offers 66 games to begin with.
Ubisoft+ Multi Access is a gaming subscription service that offers access to Ubisoft's large catalogue of 100+ games on PC, Cloud (via Amazon Luna), and now Xbox consoles. The service includes a heap of game DLCs and season passes, so no need to pay extra to get the full experience. Unsurprisingly, virtual currencies aren't included, though Ubisoft+ brings a 10 per cent discount for those interested. Those only playing on PC should still be able to pay less (£12.99) with the non-Multi Access Ubisoft+ subscription.
Note the available game roster differs from PC to Xbox to Cloud, so check if the games that interest you are available on your platform of choice before pulling the trigger. Also, note that some titles, such as indie games, may be present on the service only for a limited duration.
The full list of available games can be found below:
Anno 1800 (Xbox Series X|S only)
Assassin's Creed Rogue Remastered
Assassin's Creed IV: Black Flag (includes Assassin's Creed Liberation)
Assassin's Creed Unity (Gold Edition)
Assassin's Creed Valhalla (Ultimate Edition)
Assassin's Creed Chronicles: China, India, and Russia
Assassin's Creed III Remastered
Assassin's Creed Odyssey (Deluxe Edition)
Assassin's Creed Origins (Gold Edition)
Assassin's Creed Syndicate (Gold Edition)
Assassin's Creed: The Ezio Collection
Battleship
Boggle
Child of Light (Gold Edition)
Family Feud
Far Cry Primal (Deluxe Edition)
Far Cry 3: Blood Dragon (Classic Edition)
Far Cry 3 (Classic Edition)
Far Cry 4 (Gold Edition)
Far Cry 5 (Gold Edition)
Far Cry 6 (Gold Edition)
Far Cry: New Dawn (Deluxe Edition)
Fighter Within
For Honor
Ghost Recon Breakpoint (Ultimate Edition)
Ghost Recon Wildlands (Ultimate Edition)
Grow Up
Hungry Shark World
Immortals Fenyx Rising (Gold Edition)
Jeopardy!
Monopoly Plus
Monopoly Madness
Rabbids Invasion: The Interactive TV Show (Gold Edition)
Rabbids Party of Legends
Rainbow Six Extraction
Rainbow Six Siege (Deluxe Edition)
Rayman Legends
Riders Republic
Risk
Risk: Urban Assault
Scott Pilgrim vs. The World: The Game
Scrabble
Shape Up (Gold Edition)
South Park: The Fractured But Whole (Gold Edition)
South Park: The Stick of Truth
Starlink: Battle for Atlas (Deluxe Edition)
Steep
The Crew (Ultimate Edition)
The Crew 2
The Division (Gold Edition)
The Division 2
Trackmania Turbo
Transference
Trials Fusion
Trials of the Blood Dragon
Trials Rising (Gold Edition)
Trivial Pursuit Live
Trivial Pursuit Live 2
UNO (Ultimate Edition)
Valiant Hearts: The Great War
Watch Dogs (Complete Edition)
Watch Dogs 2 (Gold Edition)
Watch Dogs: Legion (Deluxe Edition)
Wheel of Fortune
Zombi
Ubisoft+ also provides monthly treats on PC offering choices between different in-game rewards for Watch Dogs: Legion, Far Cry 6, Rainbow Six Siege, and more. The longer you stay, the higher the number of available rewards – for example, you get four in-game rewards per month when reaching your seventh month. Rewards are kept even after cancelling the subscription.
£14.99 per month is quite a steep price. That's more than Xbox Game Pass Ultimate, which offers a wider variety of games from different developers. However, those who haven't yet played all Ubisoft games may consider it. Same goes for day-one releases; get yourself a month of Ubisoft+, finish the game, and save £45 or so.
I have been awaiting Ubisoft+ on Xbox for a long time now, and will surely give it a try, even though the hype has weakened.