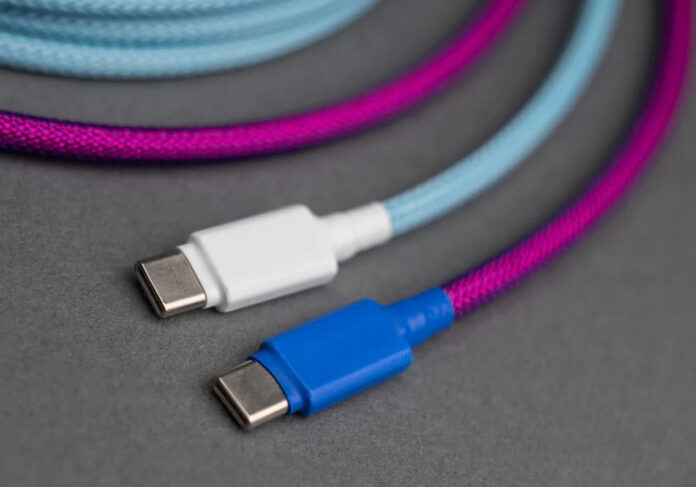 The USB Promoter Group has provided a first indication of next-gen USB4 performance, touting data rates of up to 80Gbps.
Expected to be ratified later this year, the upcoming USB4 Version 2.0 specification is described as "a major update" and doubles the theoretical throughput of USB4 announced back in 2019.
Detailed specification updates are expected to be made available at the USB DevDays developer events taking place in Seattle this November, but the key takeaway at this stage is that USB4 Version 2.0 intends to deliver a sizeable uplift in performance without the need for new cables.
According to USB Promoter Group's brief, the next-gen standard's new physical layer architecture can deliver the advertised 80Gbps speed using upcoming 80Gbps USB Type-C active cables and existing 40Gbps USB Type-C passive cables. How such wizardry is achieved hasn't yet been detailed, though we suspect existing cables will need to be of limited length to enable such lofty performance.
"Once again following USB tradition, this updated USB4 specification doubles data performance to deliver higher levels of functionality to the USB Type-C ecosystem," said chairman Brad Saunders. "Solutions seeing the most benefit from this speed enhancement include higher-performance displays, storage, and USB-based hubs and docks."
Maintaining USB4's requirement for power delivery (USB-PD), Version 2.0 will be backward compatible with USB4 Version 1.0, USB 3.2, USB 2.0 and Thunderbolt 3, and integrates updated data and display protocols to increase overall efficiency.
USB 3.2 data tunnelling will also be able to exceed 20Gbps for the first time, and the next-gen standard will include support for the latest versions of DisplayPort and PCIe.
Vastly superior performance is a certainty, yet whether or not USB naming conventions will see any improvement remains to be seen. The USB Promoter Group states "branding and marketing guidelines will be updated in the future to include USB 80Gbps both for identifying certified products and certified cables."
We're quietly hoping the final name will take a simpler tact than the likes of USB 3.2 Gen 2×2, and given the speed bump, we're surprised USB 5 branding doesn't appear to be in contention.