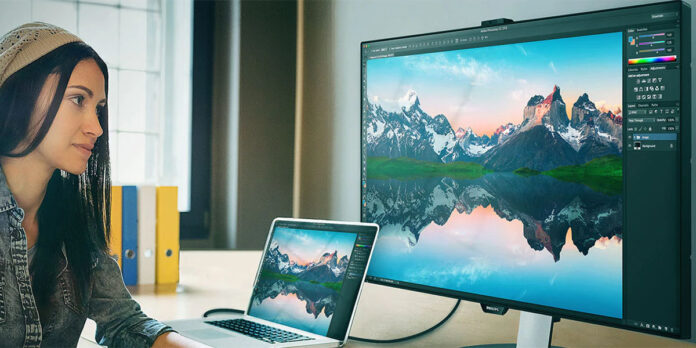 Whether for work or for play, a new monitor is one of the best upgrades you can make in 2023. Display technology has advanced tremendously in recent years to offer a combination of size, resolution and refresh rate to suit every requirement, yet whichever form factor you choose, USB-C is a feature to keep near the top of your list of priorities.
The 24-pin reversible connector has become increasingly common among modern electronic devices – heck, even Apple has integrated it for the latest iPhones – yet it is on the PC monitor that it best showcases what is capable from just a single cable.
Industry heavyweights such as AOC and Philips have championed the tech in recent years, and having tested our fair share of compatible displays, USB-C is a feature we've grown to appreciate and would no longer be without. But first, a primer on what makes USB-C such a great fit for monitors.
One Cable To Rule Them All
The USB Implementers Forums, also known as USB-IF, is a consortium of over 900 well-known companies governing the specification and marketing of the standard. Comprising a who's who of the tech world, key stakeholders have ensured the success of USB-C based on sheer ubiquity. With the final specification first published in 2014, there's been adequate time for myriad manufacturers to adopt it in all manner of electronic goods, from laptops, headphones, mobile phones, external storage, monitors, and consoles, amongst others.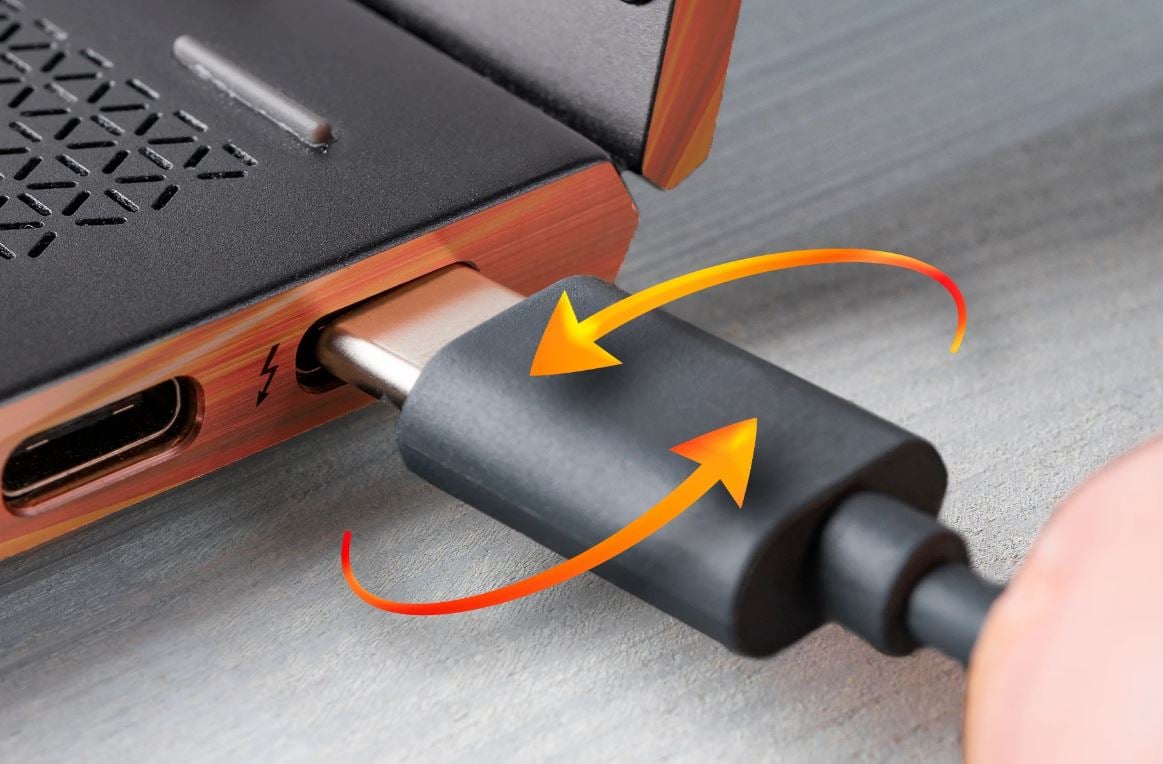 Yet USB-C is a slippery fish. For starters, while all ports and cables are symmetrical, meaning you can slot the requisite cable in via either end or orientation, not all offer the same feature set. In its simplest form, USB-C shuffles data between two devices by using, you guessed it, the regular USB protocol. Depending upon how a device is configured and which standard it adheres to, the speed of data transfer differs markedly.
| Name | Fastest speed | Connector |
| --- | --- | --- |
| USB 3.2 Gen 1 | 5Gbps | Type-A |
| USB 3.2 Gen 2×1 | 10Gbps | Type-A or Type-C |
| USB 3.2 Gen 2×2 | 20Gbps | Type-C |
| USB 4.0 / Thunderbolt 4 | 40Gbps | Type-C |
It is usual for manufacturers to list the data-transfer speed or USB description on devices. Speeds naturally increase along with naming terminology.
Putting the numbers into context, a USB 3.2 Gen 2×1 device offers a maximum throughput of 10Gbps, or just over 1.1GB/s of real-world bandwidth. Many external SSDs feature this standard and, thanks to the use of fast internal NAND flash also found on PC-centric NVMe drives, can saturate the specification. This means you can transfer 200GB of media, from drive to PC / laptop, in a little over three minutes. The duration is shortened to less than a minute when using the latest USB 4.0 / Thunderbolt 4 protocol. Think about that for a second; it's about the same time it takes full-speed USB 4.0 to move the entire contents of an old-school DVD over.
Philips USB-C monitors
---
"Say goodbye to chargers and power cables. One USB-C port delivers up to 90W to your laptop or smart devices, bringing order and convenience to your digital workspace."
We earn a commission if you make a purchase, at no additional cost to you.
Another beauty of USB-C is the ability to support multiple protocols using what is known as Alt Mode. Running typically over Thunderbolt, the advantage here is that along with normal data, there's enough video bandwidth for a couple of 4K60 screens. If going down this route, you need to ensure devices support Thunderbolt from a controller point of view. Told you it was complicated.
Alt Mode also refers to USB-C transporting data and video signals via traditional HDMI and DisplayPort interfaces. Should your PC and monitor both support DisplayPort and USB-C, it is possible to connect them to each other using a single cable. The devil is in the details, as you'll need to ensure compatibility before going down this avenue.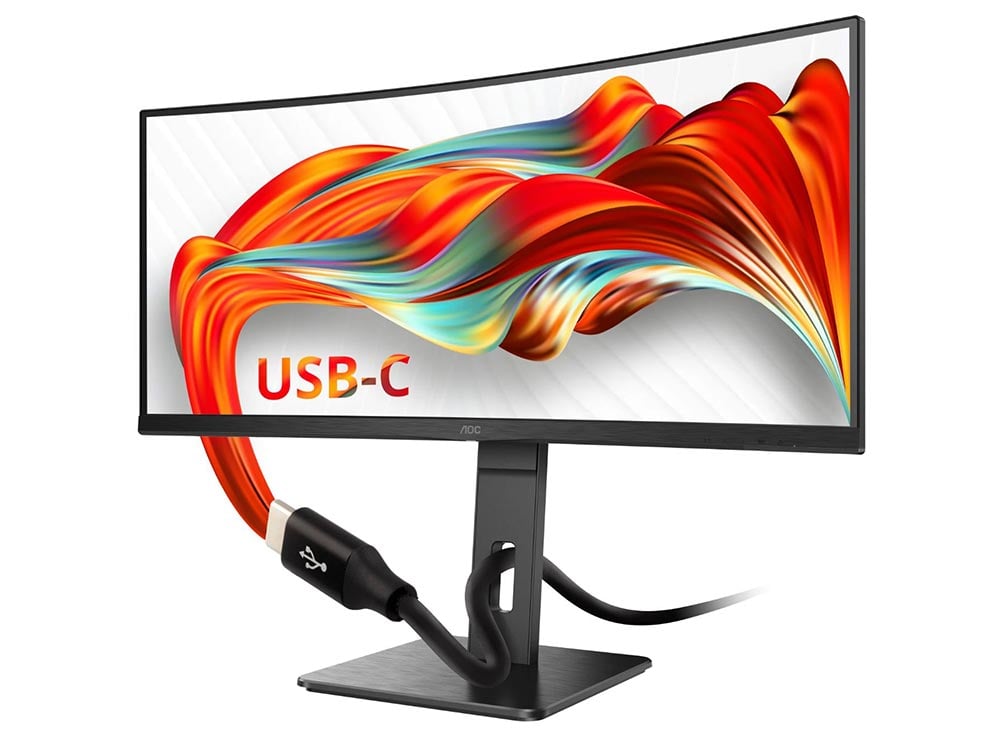 Data, Power And Video
Another great feature is enhanced power delivery. As it stands, all USB cables provide some power to devices, and this is how many still choose to charge their mobile phones. Old USB 2.0 Type-A offers merely 2.5W to devices, highlighting why it takes so long to charge a phone or power bank this way. Newer USB 3.1 offers up to 7.5W via Type-A or up to 15W via multi-channel Type-C.
Blowing both of these out of the water is the USB-C-only Power Delivery specification offering up to 100W of power through a compatible cable. That's enough for a wide range of laptops and standalone displays and is precisely why you see so many recent notebooks touting a sole USB-C port for charging and data transmission. Pushing the boat out even farther, recently released USB-C PD 3.1 increases the juice up to a staggering 240W. Enough, one would say, for almost all devices.
Depending upon implementation, USB-C is the gateway to super-fast data transfers, carries the ability to push 240W of power, and also supports data-plus-video transmission over Thunderbolt, all from one cable. It's of little surprise monitor manufacturers have been keen to adopt it for their productivity-focused models.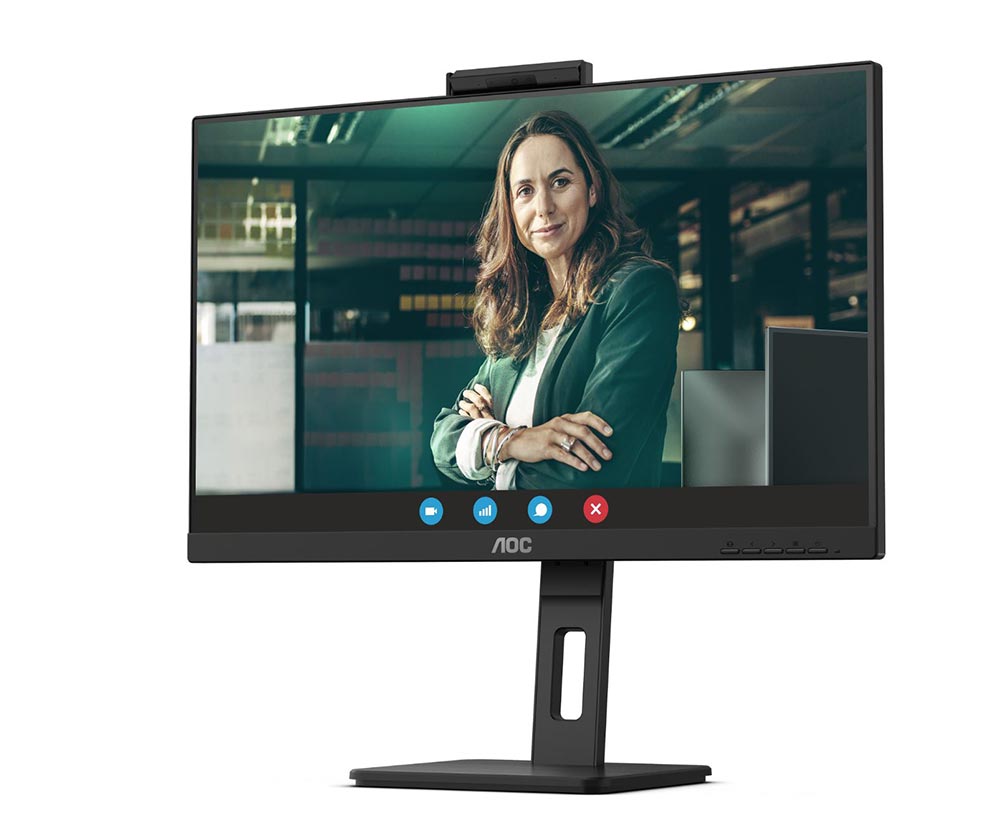 A good example of a USB-C monitor is the AOC Q27P3CW. A 27in QHD IPS monitor at heart, office credentials are boosted by a built-in, pop-up 5MP camera supporting Windows Hello. The USB-C connection provides DisplayPort Alt Mode for transferring high-resolution video signals from, say, a notebook to the monitor while simultaneously charging the notebook's battery from the monitor with 65W USB Power Delivery.
There's also 5Gbps data connection to four downstream USB ports – handy if you're attaching external storage and want to shuffle it between monitor and laptop. In effect, this data connection increases a laptop's usable ports by four. Not only that, but the monitor also features a Gigabit Ethernet port, enabling the user to enjoy wired networking for a thin-and-light laptop through the same multi-use USB-C cable. Clever, eh?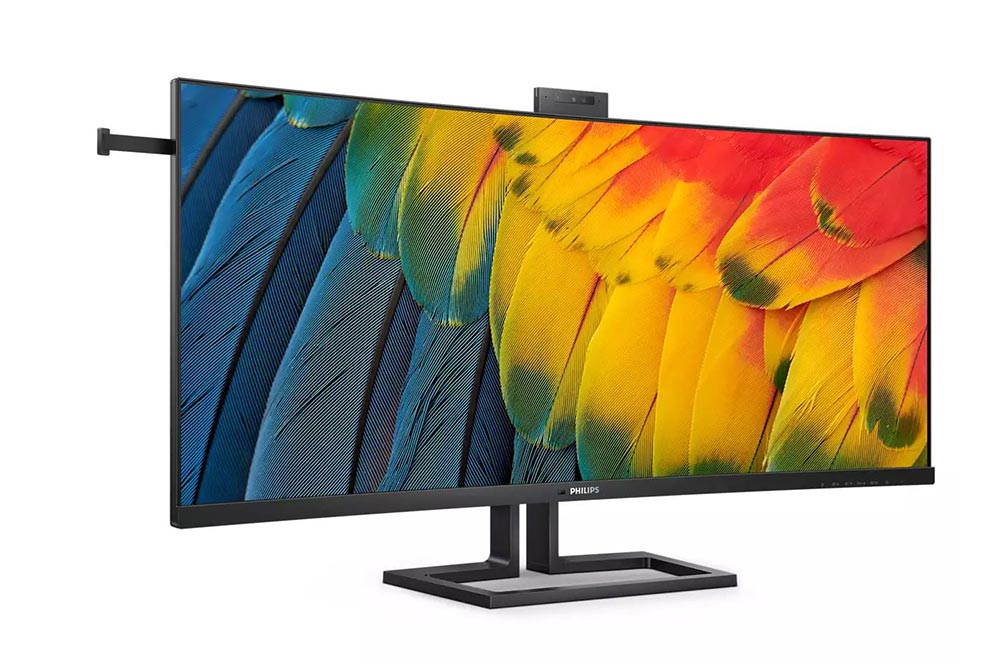 Upping the performance ante, the Philips 40B1U6903CH is a luscious 5K2K monitor offering Type-C Thunderbolt 4 40Gbps transfers upstream, with support for video over DisplayPort and Power Delivery up to 90W, making it an ideal companion for a modern laptop. In concert with a comprehensive built-in USB hub and Gigabit Ethernet, the monitor effectively functions as a well-stocked docking station for laptops bereft of ports. The key to this versatility, of course, is the presence of fully implemented USB-C.
Summary
Don't mistake USB-C as merely the workhorse conduit for shifting data between devices; it can be far more than that. Configured in optimal form, it handles 40Gbps data speeds, high-resolution video, and charging up to 100W for this generation… all from a single cable.
Understanding this versatility acutely, monitor manufacturers have earnestly been integrating USB-C into their professional and productivity ranges for a while now. Hopping on the desirable trinity of data, power and video, fully fledged USB-C turns monitors into complete docking stations for attached laptops lacking bountiful connectivity. This intrinsic multi-purpose nature is a boon for office tidiness and ease of use, and it's no wonder that USB-C is fast becoming one of the most important features for a business display.