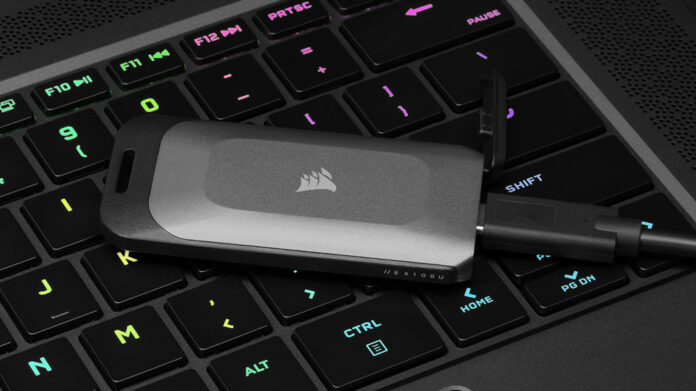 Corsair has launched the EX100U, an external storage drive offering capacities ranging from 1TB to 4TB in a compact enclosure, starting at £129.99.
Available in 1TB, 2TB, and a large 4TB capacity, the EX100U can store a hefty amount of data in a petite form factor that you can take with you anywhere. This slim drive measures 79mm x 37mm x 11mm and has a keychain opening so as to not lose it.
The EX100U connects via a high-speed USB Type-C Gen 2×2 port offering up to 20Gb/s bandwidth. This connection will ensure that your drive is operating at its maximum throughput of 1,600MB/s sequential read and 1,500MB/s sequential write.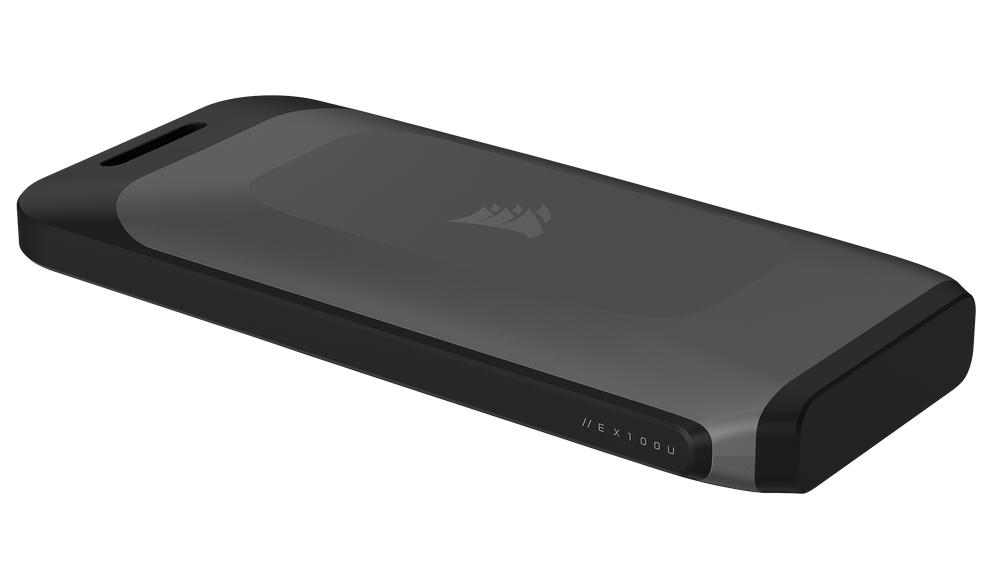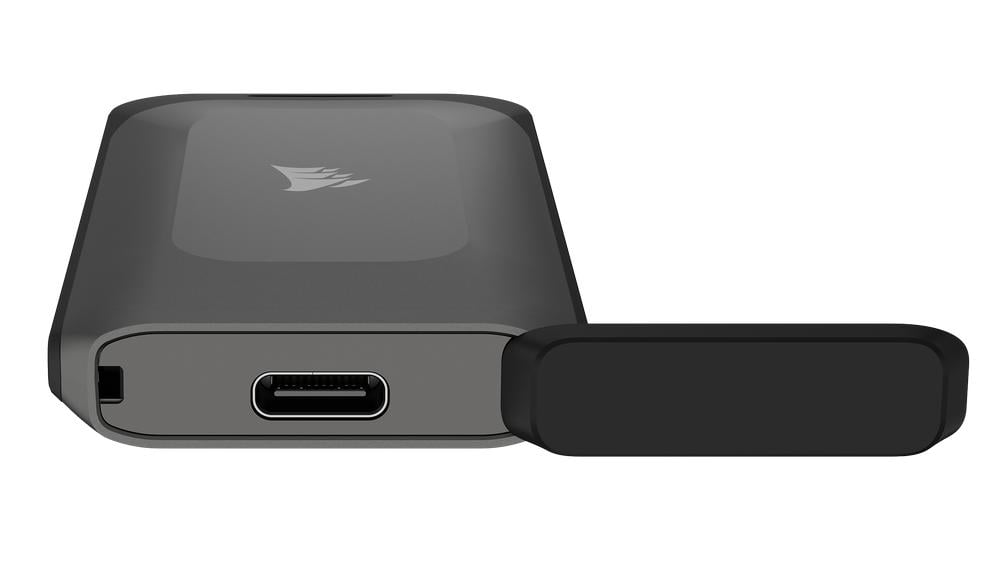 Such speeds give you the ability to stream high-bit-rate video files, edit photos and videos, or even play PC games directly from it. A significant step-up from SATA SSDs limited at about 550MB/s. EX100U's plug-and-play nature should allow it to function just fine with modern consoles as a game repository, though speeds aren't enough to run the very latest titles direct from the drive.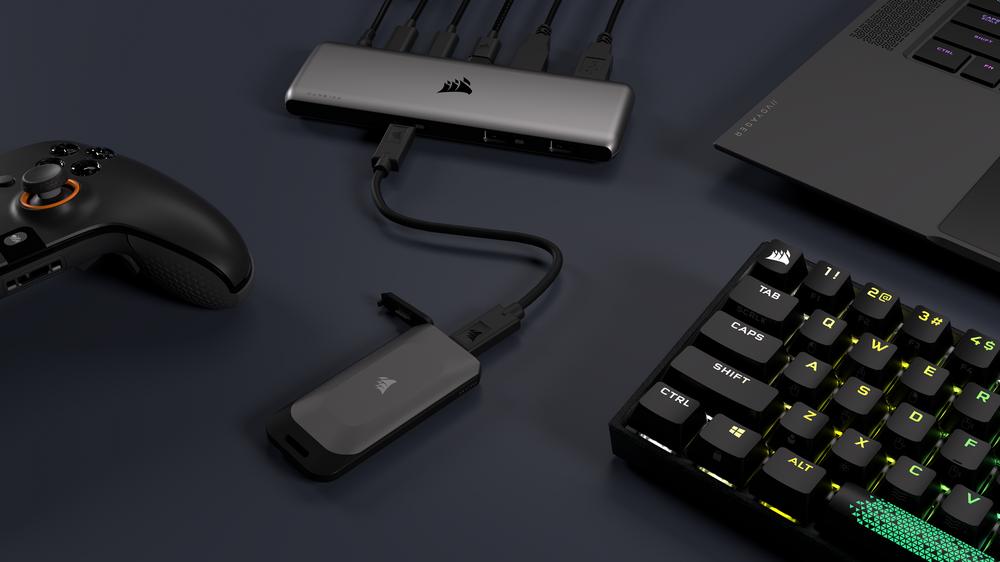 In the box, you will find both a USB Type-C to Type-C plus a USB Type-C to Type-A cable for maximum compatibility. Moreover, the drive has a cap covering its Type-C port when not in use, protecting it from dust and debris (maybe also water to a limited degree).
Priced to compete with the likes of the likes of the Crucial X8 and Kingston XS2000, Corsair's EX100U will fetch £129.99, £224.99 and £554.99 for the 1TB, 2TB, and 4TB capacities, respectively, all of which are backed by a three-year limited warranty.