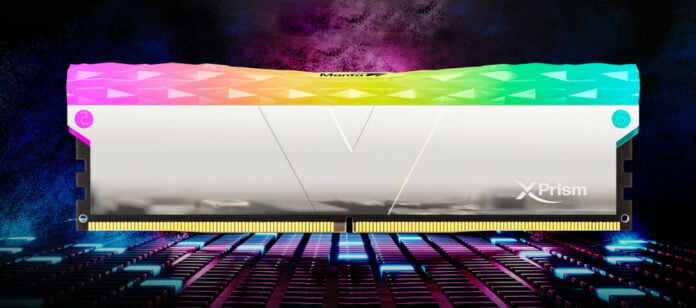 V-Color has announced its fastest 96GB memory kit yet, the Manta XPrism 2x48GB DDR5-7800, backed by a lifetime warranty.
The Manta XPrism 96GB (2x48GB) DDR5 kit boasts a 7,800MT/s speed at 38-48-48-126 latency, with 1.45V operating voltage, according to the official tests seen below. The kit uses SK hynix DRAM ICs and should reach advertised speeds using XMP 3.0 embedded profiles.
Due to their RGB portion, these modules are higher than usual, sitting at 41.7mm, so keep it in mind for CPU coolers compatibility.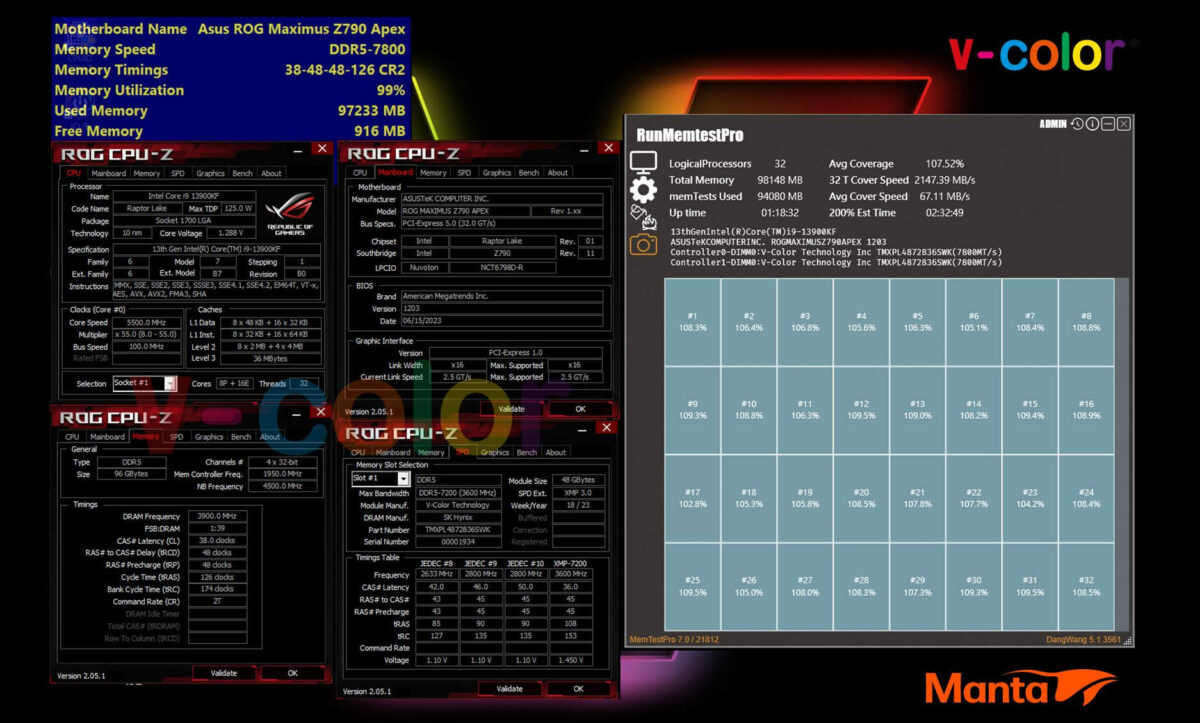 As usual, this kit was validated on an Asus ROG Maximus Z790 Apex motherboard coupled with Intel's Core i9-13900KF CPU. But with AMD's latest AGESA 1.0.0.7c BIOS optimisations, we may start seeing EXPO variants of fast 96GB kits on AM5 too. That said, V-Color also offers 6,800MT/s CL34-46-46-106, 6,400MT/s CL34-39-39-98, and 5,600MT/s CL40-40-40-86 kits for those not needing this level of performance or unsure of motherboard support.
If the brand continues with its colour scheme, we ought to see black, white, and silver heatsink variants of these modules topped by a diamond-like RGB diffuser, receiving light from 16 LEDs, compatible with Asus, ASRock, MSI, and Biostar motherboards software.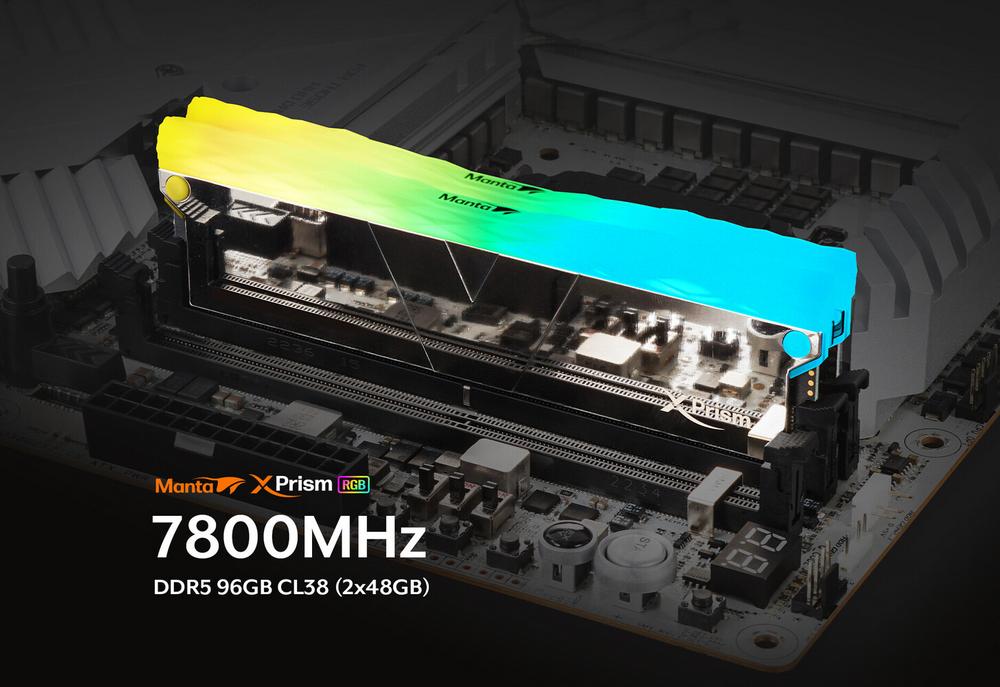 V-Color said "At v-color, we prioritize quality and reliability. Our Memory's undergoes extensive testing to ensure consistent performance and durability. Trust in our memory modules to deliver rock-solid stability and consistent performance under intense workloads"
While V-Color didn't indicate pricing for the 96GB Manta XPrism kit, looking at the brand's other offerings suggests that it should cost above $550, probably $600 or more, since an XPrism DDR5-6800 kit already sits at $499.99. That's what you pay for bleeding-edge performance.