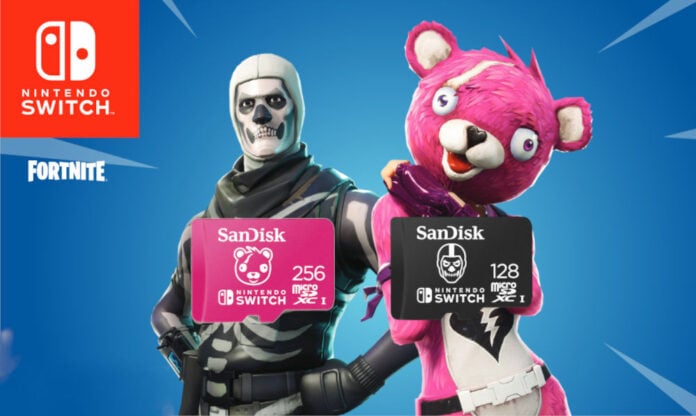 Western Digital has announced a new partnership with Epic Games and Nintendo to deliver the first officially licensed Fortnite SanDisk microSDXC card for Nintendo Switch, in capacities up to 256GB.
Inspired by two character skins from Fortnite, we get the black Skull Trooper memory card available in 128GB capacity and the pink Cuddle Team Leader offered in 256GB size. Other than their look, both boast identical performance. While transfer speed isn't the main point about these, it's nonetheless good enough for Nintendo's portable console, with up to 100MB/s sequential read and 90MB/s sequential write.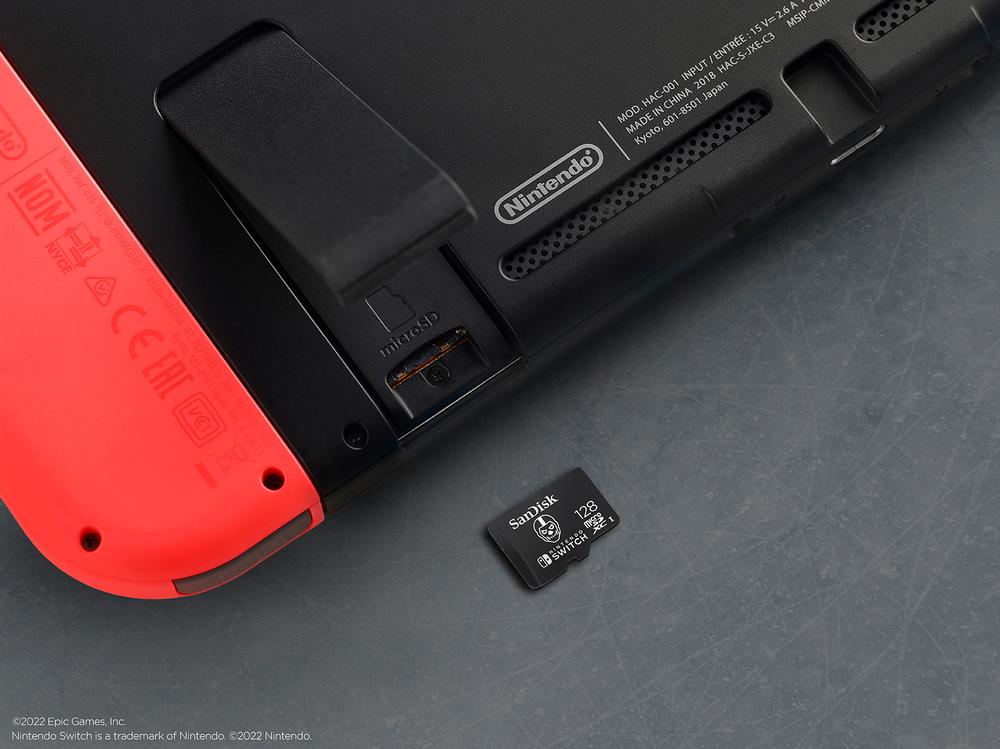 As a bonus for purchasing one of these cards you will receive a key to redeem the rare Angular Flow Wrap that you can use to colour your weapons and vehicles. Just don't forget to claim your wrap before September 1, 2026.
These variants are joining the roster of licensed Nintendo memory cards that include Apex Legends, Mario, and Zelda themes, some of which offer capacities up to 512GB, doubling what's available from the Fortnite cards. If you need more space with a nice style on top, check those out.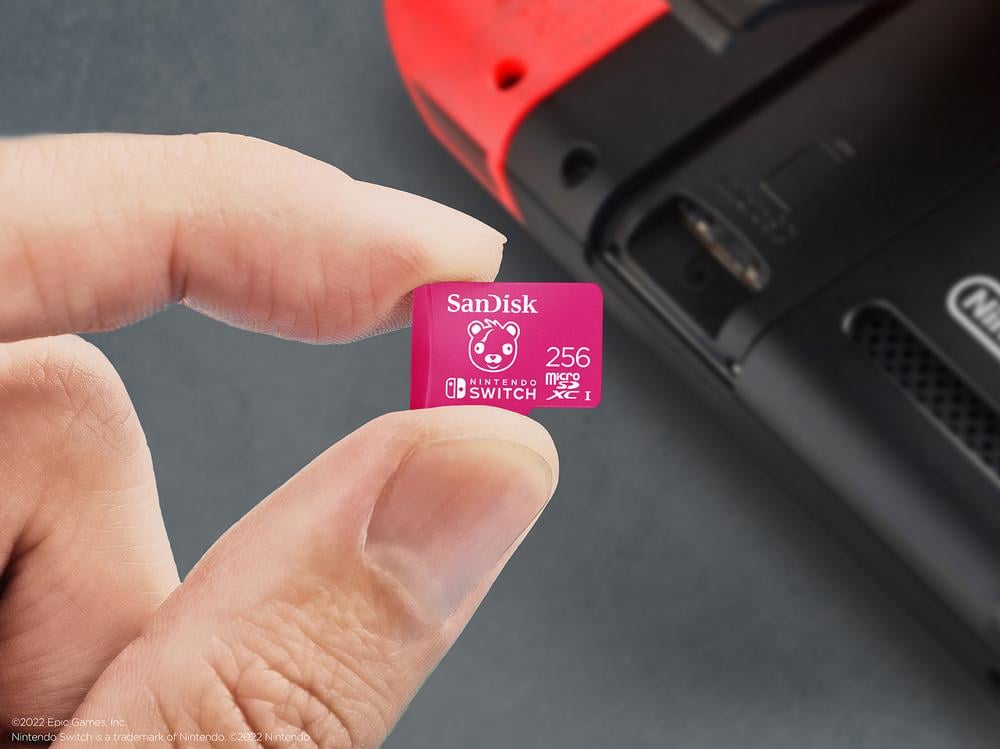 "We're thrilled to partner with Epic Games and Nintendo to help up-level the gaming experience for fans by bringing our specially themed memory cards to the Fortnite community," said Susan Park, vice president of consumer solutions product management at Western Digital.
The Fortnite SanDisk microSDXC cards for Nintendo Switch are available at £24.99 and £42.99 for the Skull Trooper (128GB) and Cuddle Team Leader (256GB), respectively.
These cards have been tested and approved for use with all Nintendo Switch Systems and are backed by a limited lifetime warranty, or 30 years in regions not recognising lifetime warranty.