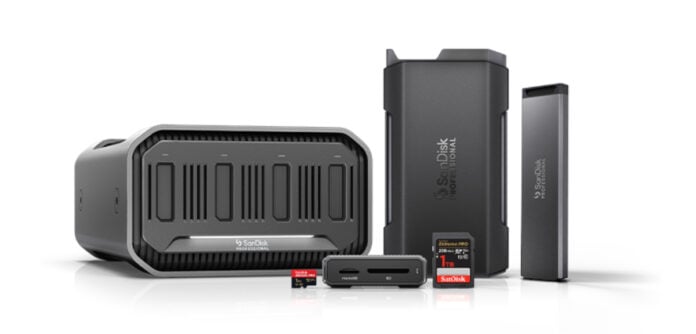 Western Digital has unveiled an entire storage ecosystem designed with creators in mind. SanDisk Professional Pro-Blade gear consists of speedy high-capacity SSDs, a portable SSD enclosure and a larger desktop enclosure that are easily hot-swappable.
Pro-Blade SSD Mag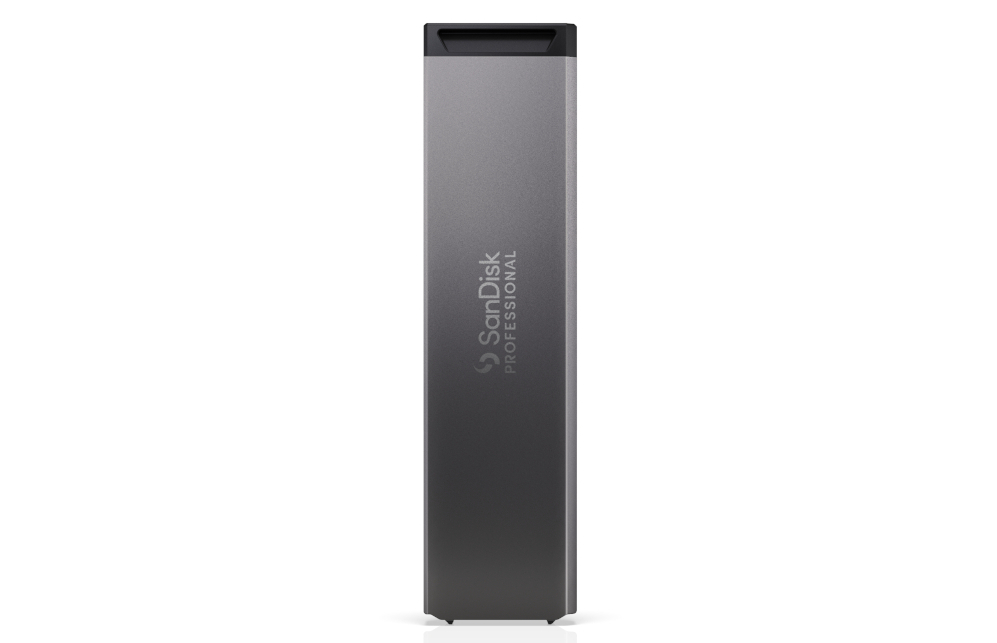 At the heart of the new ecosystem is the Pro-Blade SSD Mag, a portable NVMe SSD storage device available in 1TB (£173), 2TB (£288) and 4TB (£576) capacities. In terms of build quality, SanDisk says the drive is capable of up to 3m drop protection and 4,000lbs crush resistance. Ideal for on-the-go creators who value reliability.
Standard ports are omitted in-lieu-of a custom connector that slots in either Pro-Blade Transport or Pro-Blade Station enclosures. Compact dimensions of 109.8mm x 28mm x 7.5mm bode well for travel, and though internal drive specifications aren't revealed, transfer speeds are dictated by the aforementioned enclosures.
Pro-Blade Transport and Station SSD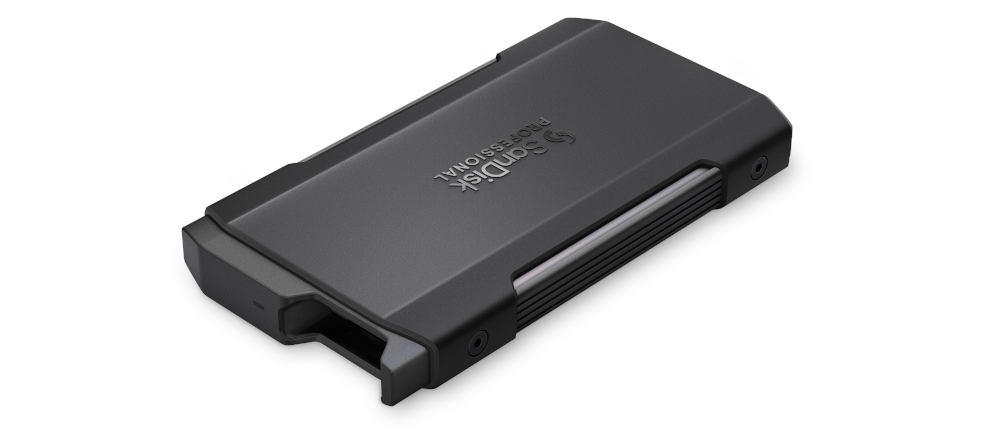 The Pro-Blade Transport (above, left) is a portable SSD enclosure measuring 130.4mm x 71.5mm x 16mm and designed to hold a single Pro-Blade SSD Mag. The SSD enclosure will be available without storage for £67. Alternatively, it is also sold bundled with the Pro-Blade SSD Mag in 1TB (£230), 2TB (£346) and 4TB (£634) capacities.
It offers sequential read and write speeds of up to 2,000MB/s over a 20GB/s USB-C interface, and features an aluminium heatsink intended to help sustain peak transfer speeds. Paired with a USB-C compatible camera, Pro-Blade Transport is viewed as an ideal companion for high-res capture direct from a USB-C camera.
The Pro-Blade Station (above, right) is an even more intriguing desktop enclosure capable of holding up to four Pro-Blade SSD Mags simultaneously. The desktop SSD enclosure utilises a Thunderbolt 3 (40Gbps) interface, so it is highly likely to support ultra-fast RAID configurations. According to SanDisk, the device allows for real-time 4K/8K/12K editing and super-fast copying.
The Pro-Blade SSDs and portable SSD enclosure will be available in June 2022, while the desktop enclosure is scheduled for 'late 2022' with pricing yet to be determined.
Commenting on the launch, Jim Welsh, senior vice president of consumer solutions at Western Digital, said "the SanDisk Professional brand delivers storage solutions for those who have something to say."
"We are excited to build upon the momentum since the brand's launch this time last year and add to our already robust portfolio of offerings. From the inception of the idea to its final manifestation, creative professionals can count on our innovations to capture and preserve the content that means everything to them."
SanDisk Professional Pro-Reader SD and microSD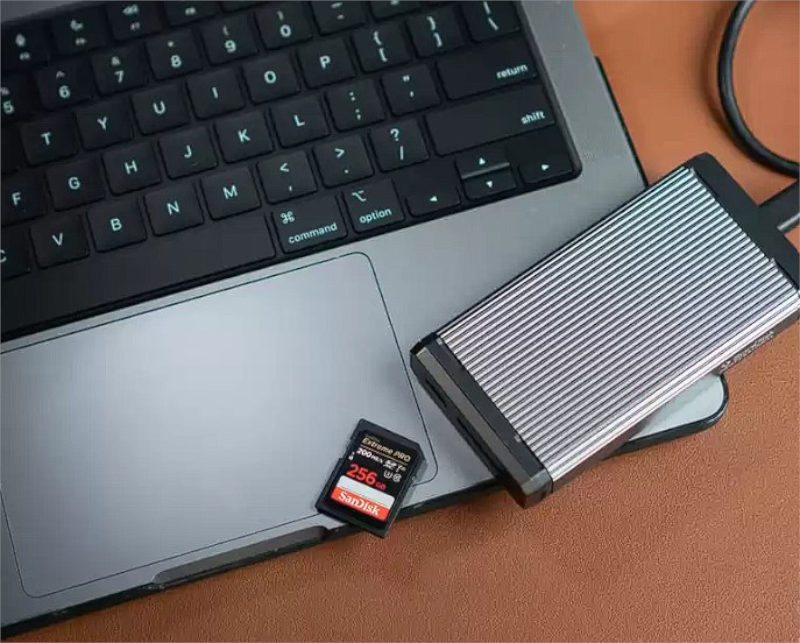 Rounding out a bevy of releases, Western Digital also announced a refresh to its SanDisk Extreme Pro memory card line up. The UHS-I read speeds have been boosted to 200MB/s and the company claims it is the fastest microSD storage solution in the world. The SanDisk Extreme Pro UHS-I SD card pricing ranges from 64GB (£20) up to 1TB (£305), and the SanDisk Extreme Pro UHS-I microSD card pricing ranges from 64GB (£16) and 1TB (£263) from the WD store. Additionally, Western Digital is also releasing a new card reader for SD and microSD cards.
The SanDisk Professional Pro-Reader SD & microSD device is priced at £53. The SD, microSD and card reader will all be available this June 2022.