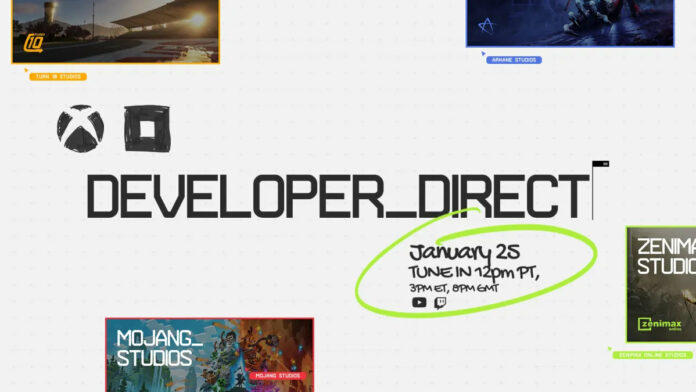 A new 'Developer_Direct' showcase will make its way onto both Xbox and Bethesda's YouTube and Twitch channels come January 25. Microsoft plans on offering fans a glimpse of everything new coming to Xbox, PC and Game Pass over the coming months.
As it stands, developers including Arkane Austin, Mojang Studios, Turn 10 Studios, and Zenimax Online Studios will all be involved in the live stream, hence the Developer_Direct title card. What's in it for us, you ask? Well, in Microsoft's very own words the live will focus on "big features, extended gameplay showcases, and the latest info for Xbox games launching in the next few months."
So, you can expect new updates to live service games including The Elder Scrolls Online, Forza Motorsport, Minecraft Legends, and an exclusive preview of Redfall. Hopefully, a few new additional surprises sprinkled in between for good measure.
If you're more interested in Bethesda's next big RPG, Starfield, unsurprisingly won't get a shoutout at the event per se, but for good reason. Due to the sheer size and scope of the game, Skyrim in Space will get its very own standalone show, so we just have to wait a little longer for that one. Perhaps soon after, say, January 27? Purely speculative, of course.
In the interim, stay tuned to both Xbox and Bethesda social channels for any new updates, and mark your calendars for January 25, 8PM GMT.