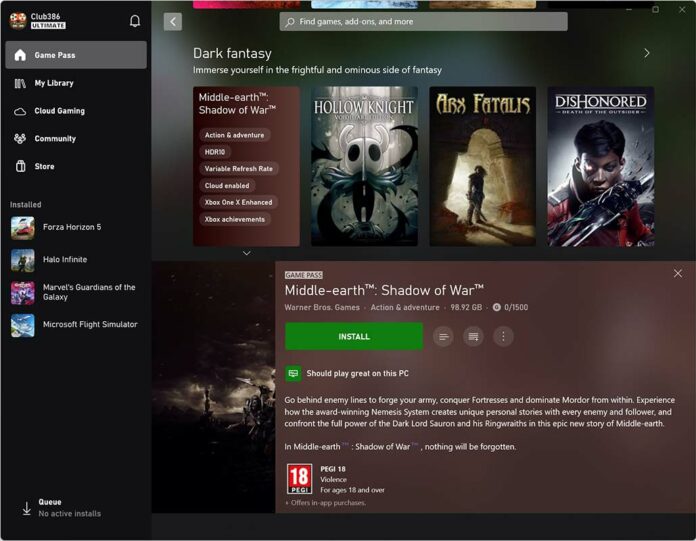 With game file sizes reaching stupendous proportions, the folk at Microsoft reckon it's helpful to know which games are likely to run well on any given PC prior to hitting download.
The idea is to prevent users getting their hopes up only to find their rig doesn't cut the mustard, and to that end a new Game Performance Fit Indicator (GPFI) has been rolled out as part of a June update for the Xbox App on PC.
Not a bad idea by any stretch, though Microsoft isn't revealing a great deal of info on how the system works. We're told GPFI "compares the game's performance on PCs with similar specs," but there's no mention of exactly what data is being used, or how many comparable systems need to be in the database for a reliable rating.
The feature is rolling out as we speak and our test platform, outfitted with Ryzen 9 5950X processor and Radeon RX 6700 XT graphics, holds up very well, with most titles labelled as "should play great on this PC."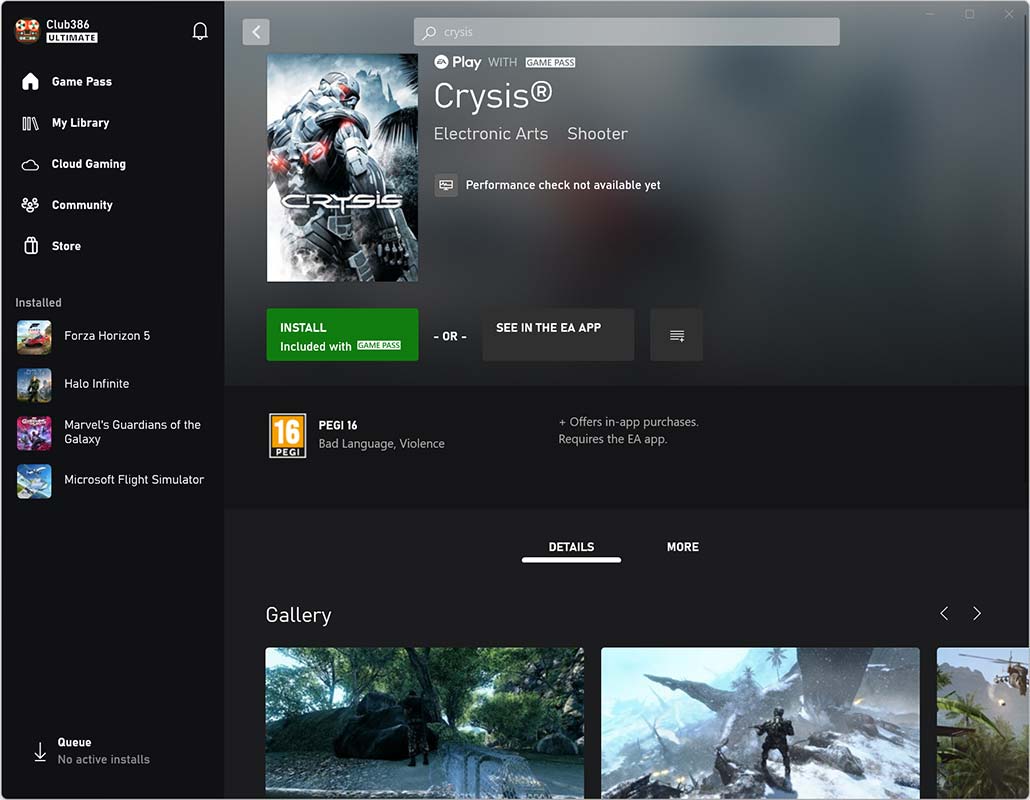 As any enthusiast would, we naturally wanted to know if Microsoft had managed to answer the immortal question; can it run Crysis? Sadly, we're no closer to putting that one to bed as the classic system-buster is perhaps wisely listed as "performance check not available yet."
GPFI is evidently still in its infancy – Microsoft adds that performance checks for all games won't be available until enough data has been gathered to share a recommendation – but in instances of underpowered hardware, the game's system requirements will be displayed to show you what you may need to upgrade.
Useful pointers, though we'd like to see Microsoft expand on GPFI with some actual metrics. Framerate estimations might be too challenging to implement, but at the very least there ought to be some further clarification of what "plays well" actually means in terms of performance expectation.
In other Xbox news, achievement hunters will be delighted to find a new option that lets you uncover the details of secret achievements that are otherwise tricky to find. A boon for those craving every last drop of gamerscore, secret achievements can now be uncovered through the console dashboard, or using the reveal button in the updated Xbox App for PC. Another welcome feature, but tread carefully; hidden achievements may contain spoilers.