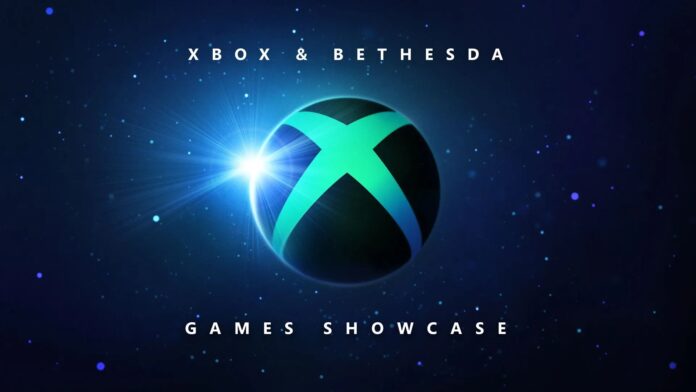 Xbox Games Showcase is one of the most anticipated game-announcement events of Summer Game Fest 2023. Going live yesterday, there are heaps of upcoming titles to Xbox and Xbox Game Pass featuring the much-awaited Starfield and Cyberpunk 2077: Phantom Liberty, amongst others.
Faced with overwhelming console sales figures from competitors, in addition to a lack of homemade / first-party releases, Xbox seized the occasion to introduce a massive lineup players can enjoy over the upcoming 12 months. So, in no particular order, here is a list of some noteworthy titles.
Senua's Saga: Hellblade II
At last, developer Ninja Theory has delivered the promised gameplay for this follow-up to the excellent Hellblade: Senua's Sacrifice. Taking place inside a moody dark cave with, as expected, Senua seeing and hearing unsettling creatures and voices. Like its predecessor, Hellblade II, it also looks fantastic, with a well-realised atmosphere and excellent audio work – even after YouTube's compression.
Another thing that this series does well is its leverage of the voices inside the character's head to give the players hints on what to do or where to go. It's clever enough to not break the immersion while guiding you through the adventure. Like many games on this list, Hellblade II will be available on Game Pass at launch.
Cyberpunk 2077: Phantom Liberty
Phantom Liberty brings back V and Johnny Silverhand alongside several newcomers such as sleeper agent Solomon Reed, played by Idris Elba. This expansion will, once again, see V involved in a mission that turns out to be bigger than expected, as major threats stand in the way of getting the president out of danger after the Air Force One crash.
The trailer showcased glimpses of combat and a variety of locations, some explosive sequences, all looking impressive – probably even more on PC with path tracing active. CD Projekt Red has announced a September 26 release date for this expansion, priced at £24.99.
Forza Motorsport
Gorgeous-looking Forza Motorsport will be the eighth iteration from the simulation-focused series – though the number has been dropped – featuring the stunning 2023 No.01 Cadillac Racing V-Series.R race car and 2024 Chevrolet Corvette E-Ray. The game will focus on realistic gameplay with detailed vehicle models and characteristics. However, tuning fans aren't left hanging; the game seems to offer customised car bodies alongside the usual performance tweaks.
While the trailer didn't give any details about mechanics, improvements, etc., we got to see many tracks and vehicles. And if the older games are anything to go by, we ought to have many accurate car interiors. Though the game looks impressive both graphically and gameplay-wise, I must say I lean more towards the open-world Horizon series. This one is scheduled for October 10, 2023.
Still Wakes the Deep
Coming in early 2024, Still Wakes the Deep is a horror game taking place in an oil rig, where you, a worker, must fight for your life through claustrophobic surroundings while a storm is raging outside. To make things more oppressing, all communications have been cut off, all exits are gone, leaving the only way to survive is to face and defeat whatever horror is aboard.
Still Wakes the Deep has an Amnesia (the game) feel to it, with an unknown threat chasing you all the time, pushing you to hide, climb, and swim to advance in hope to find a way out, all while searching for any survivors, as some are trapped needing help.
Starfield
Obviously, this list couldn't go without mentioning Bethesda's much-awaited sci-fi action RPG IP, Starfield. Taking place in a vast universe offering hundreds of planets, major cities to explore, and mysterious artefacts to investigate, Starfield allows players to go just about anywhere, take quests, and play activities.
Everything from character faces and skills to ship layout and armaments is customisable, with a special focus on the latter. Understandable as it would become the player's home, in addition to its main transport method in this massive world.
Personally, I am very much awaiting this one, on PC though, since Todd Howard has confirmed in an IGN interview that the game will be capped at 30FPS on both Series S and X. For many more juicy details about Starfield, please check our dedicated article.
Towerborne
Available day one on Game Pass, Towerborne projects similar vibes to Castle Crashers, putting up to four players coop in a world where humanity has taken refuge inside what is called Belfry, after all cities have fallen. Your mission is to bring back hope by fighting evil and ultimately finding its origins to save humanity.
Towerborne's art direction looks beautiful, featuring colourful characters and backgrounds, nearly as good as the outstanding 'Ori and the Blind Forest'. Coming to Game Pass sometime in 2024, it's on my watch list already.
Fable
Marking a new beginning for this legendary franchise, Fable takes you to Albion, the land of heroes, where fairytales, adventures and treasures await you. Not forgetting the most important part of any Fable game, the ability to kick a chicken into the air.
After two years since the last trailer, fans finally got a new glimpse of their favourite title. The trailer, in which we see a giant played by Richard Ayoade, didn't reveal much regarding gameplay or story, limiting what we know about the game to rumours such as a downscaled product due to difficulties in development and the use of ForzaTech engine – understandable, since it is developed by Playground Games, makers of the Forza Horizon series.
The rest
Since we can't include every game announced during the show, without going into details, here are some worth keeping an eye on:
Clockwork Revolution: A steampunk action RPG focusing on choices and their butterfly effect.
Microsoft Flight Simulator 2024: Taking the detailed world of FS 2020 to the next level.
Payday 3: a follow up to an excellent bank robbery game.
Like a Dragon: Infinite Wealth: An RPG adventure set in the yakuza world.
South of Midnight: A third-person action-adventure where you fight creatures from the southern folklore using magical abilities.