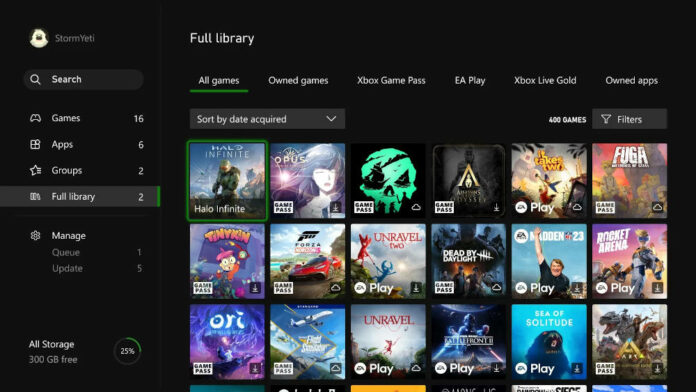 The Xbox September update is here, allowing users to customise their Elite Series 2 controller, choose the default storage device, activate noise suppression, share via Game Bar on PC, alongside a revamped library.
Library revamp
Now, in the same menu, you can see all games and apps you own as well as any game you have access to via a subscription like EA Access and Xbox Game Pass, or claimed games from Xbox Game with Gold. Although we try to keep you up to date with all titles joining the service, this way you won't miss any new additions to Game Pass. We only wish Microsoft would give better notice when games are about to leave.
Default storage location
You can finally select where games and apps are installed by default, removing the hassle of choosing and double checking each time you get a new game. Or even worse, having to retransfer files from drive to drive if you accidentally install to the wrong location.
Now you can select different default locations depending on whether you are installing a Series X|S game, a backward compatible title, or an app.
To do so, in storage device settings, select 'Change installation locations' if you have external drives or a storage expansion card attached. You can select a specific drive as an installation location, or leave the Xbox to decide.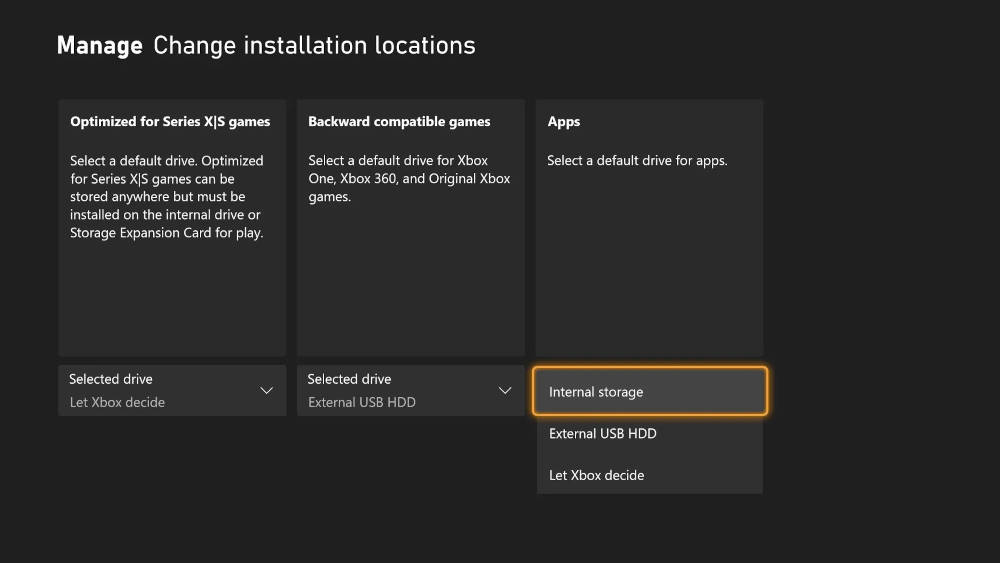 Sharing with Xbox Game Bar on Windows
Xbox Game Bar on PC now gives you a shareable link for any game capture you make.
Users can trigger the feature while playing any game on Windows by pressing the 'Windows + G' keys on your keyboard or the Home button on your Xbox controller to open Xbox Game Bar, then click Copy Link on any capture from your gallery. The picture will be automatically uploaded providing you with a shareable link.
Note that if your settings are set to public, anyone who gets access to your links can see your shared captures.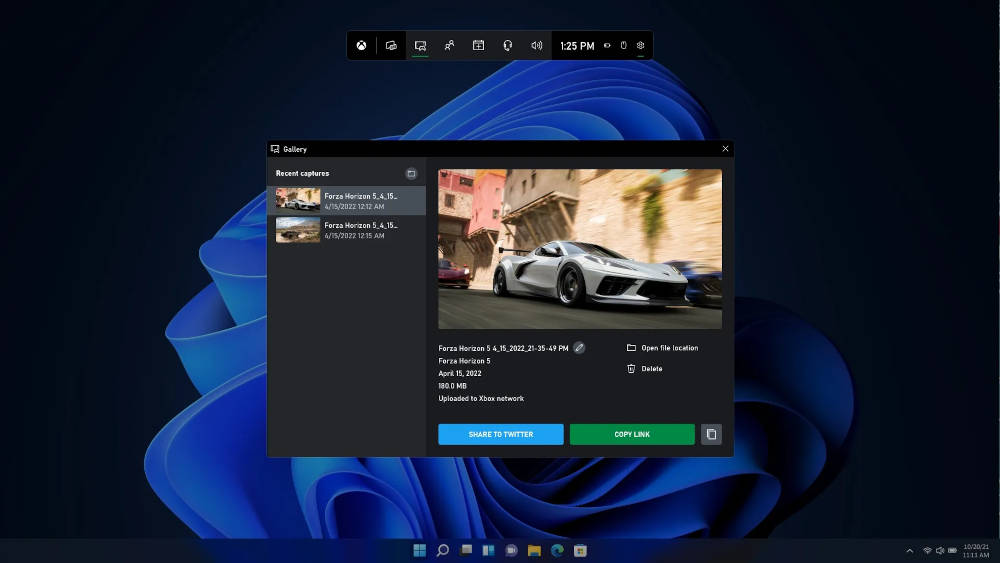 Party chat noise suppression
First announced for Xbox Series X|S consoles, noise suppression will now be available for Xbox One and Windows 11/10 users. This will hopefully usher in an era of less background noise and heavy breathing, though it might not be enough to prevent kids yelling in the vicinity. Good for your own privacy and the ears of people on the other end of the wire.
If you want to keep background noise for group music or just to annoy your friends, you can still turn it off by going to Parties and Chats, then Options. On Windows 11/10, go to Start a Party, open Settings, then Party Audio.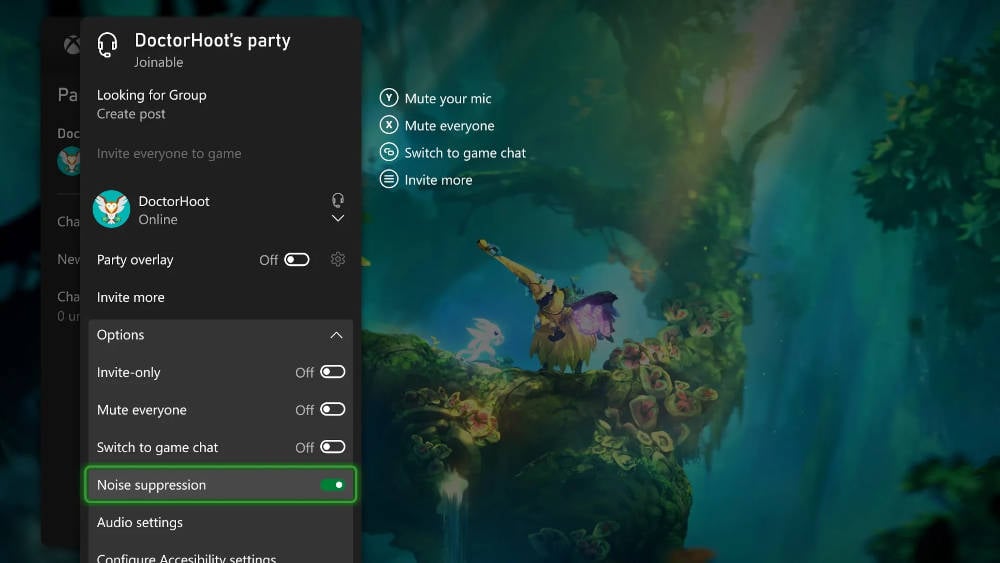 Create parties with the Xbox app
You no longer need to create a party from scratch each time you want to get back with your friends. The Xbox app now keeps your most recent parties in the Social tab; you just have to select the one including the friends you want to replay with, and that's it. Very useful for games that have bugs kicking you from your group for no reason (looking at you Fall Guys). Obviously, you can still make new parties and select which friends to invite.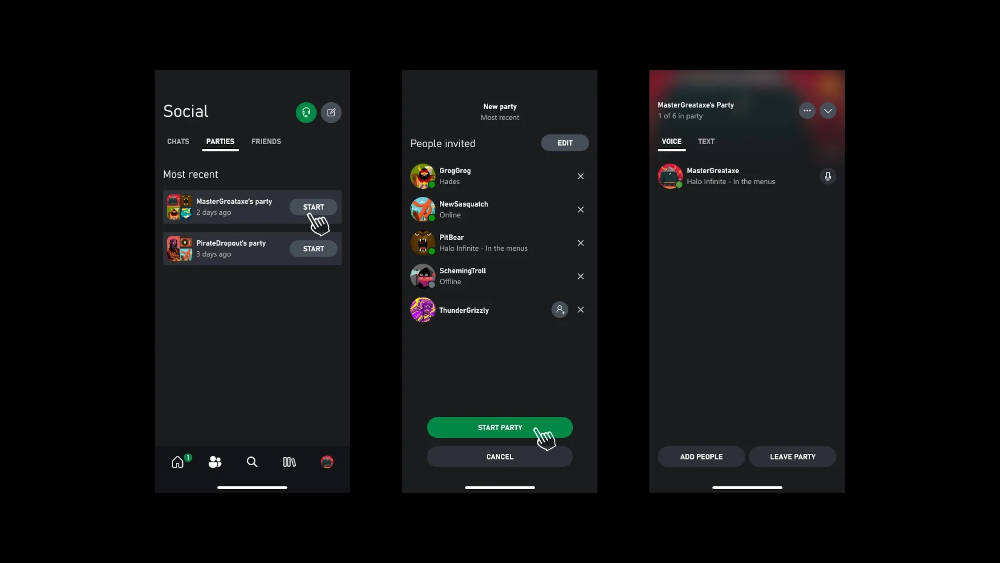 Customisable Xbox Home button on Xbox Elite Wireless Controller Series 2
Who says consoles can't do RGB? Users can customise the colour of an Xbox Elite Series 2 controllers' Home button from 16 million hues. To do so, open the Xbox Accessories app on your Xbox console or Windows PC while your controller is connected, choose an existing profile or create a new one and select the Colour tab. If you can't find the exact colour you are looking for, there is an option to enter a hex code and you can also change logo brightness to your liking.
You'll need the latest version of the Xbox Accessories app and the Xbox September update to customize your Xbox button colour. If you don't see the option to choose your colour, try restarting your Xbox console by navigating to Settings > General > Sleep mode and startup > Restart now to get the update.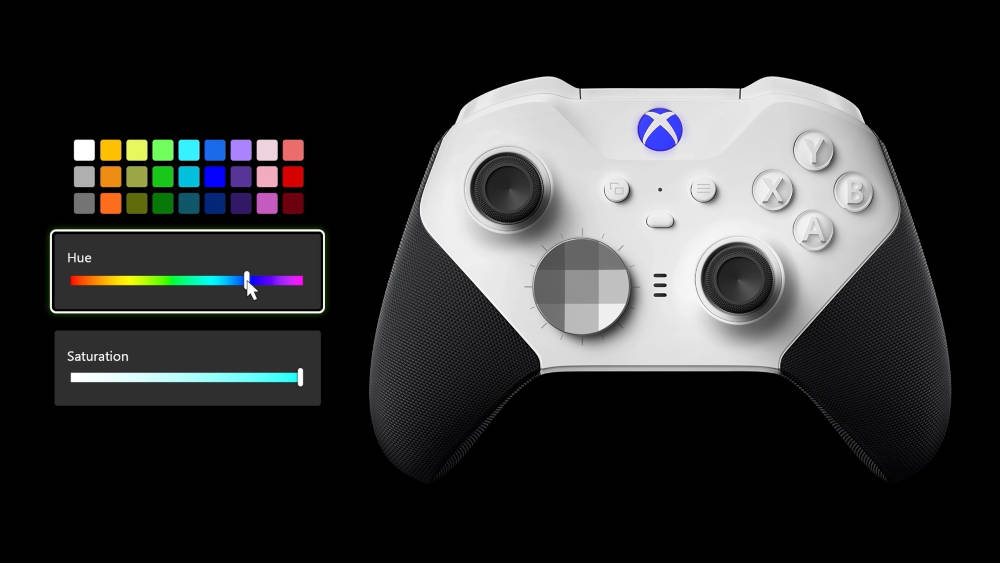 Fewer DRM restrictions
On a side note, Xbox is also less annoying when it comes to physical copies of games as you can now play Xbox One and Xbox Series games without needing to be online. As you might expect, this applies to only physical copies of games, and for the time being, Xbox Game Pass, original Xbox and Xbox 360 titles seem to still need an online connection.