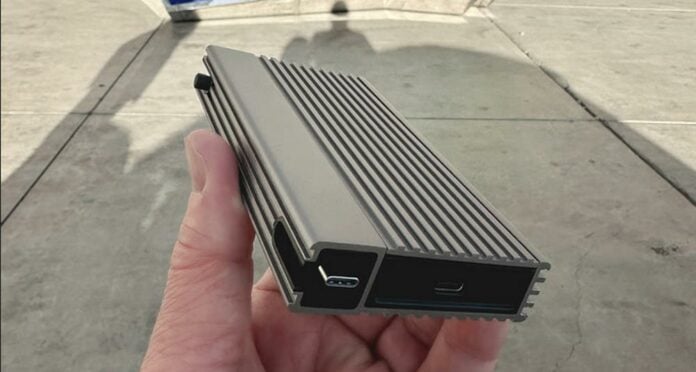 Ziketech LLC has launched an Indiegogo campaign for the ZikeDrive USB 4 enclosure, capable of delivering up to 3,800MB/s read speed via a USB 4 interface.
To put it simply, the ZikeDrive is an M.2 SSD enclosure on steroids featuring a PCIe Gen 4 x4 connection inside and a USB 4 Type-C 40Gbps port outside, with an ASM2464PD chip from ASMedia carrying the translation. Zike claims to be the first brand ASMedia cooperates with on this chip, which is said to be the first to be certified by USB-IF.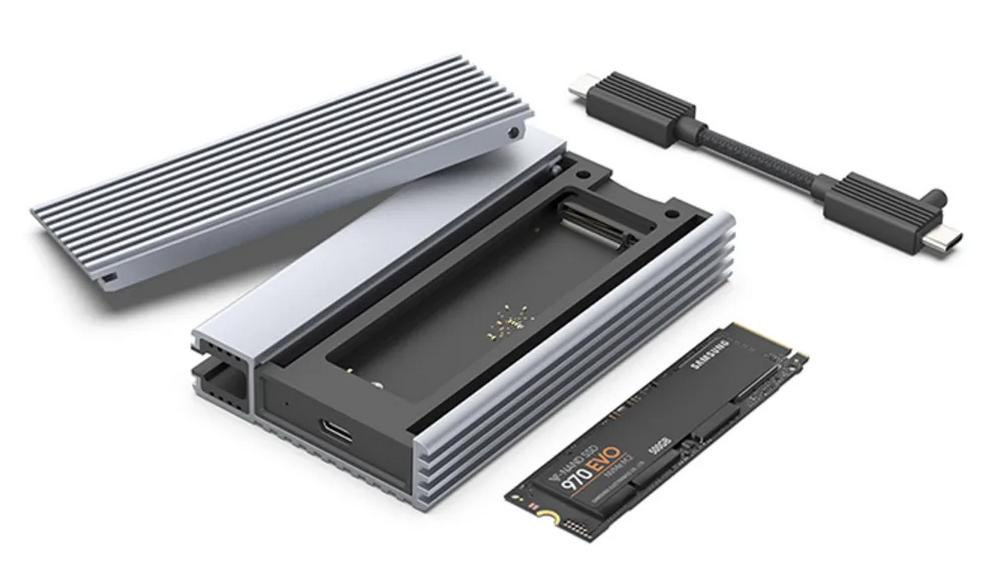 Measuring 112mm x 66.8mm x 18mm, the ZikeDrive is advertised as meeting the USB 4 protocol specifications while being compatible with Thunderbolt 3 and 4. This allows it to reach up to 3.8GB/s read and 3.1GB/s write speeds, making for a perfect companion to Apple iPads and Macs, alongside PCs, laptops, and consoles. When tested using a Yoga Pro 14s and a WD SN850X PCIe 4.0 4TB SSD, the ZikeDrive achieved 3,763MB/s read and 3,146MB/s write speeds.
Technically, it should be possible to install any M.2 2280 SSD inside, which means 8TB of capacity, or even more when available down the line. With transfer rates remaining the same as long as the SSD is fast enough, obviously.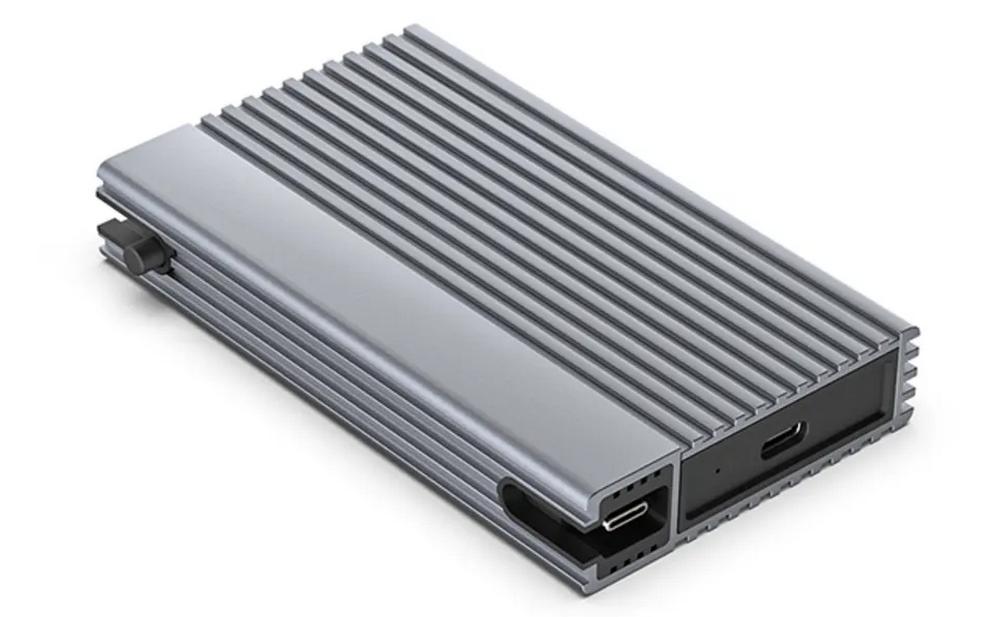 The hard-shell aluminium case isn't just for protection, it also serves as a heatsink for hot-running SSDs, plus a hideout for the USB-C to USB-C cable used to make the connection between drive and a machine.
As for cost, the ZikeDrive SSD enclosure alone is set at $99, but adding a 1TB, 2TB, or 4TB SSD pushes the tally to $239, $359, and $839, respectively. Note that these prices will only last till the end of the Indiegogo campaign, after which they should double.