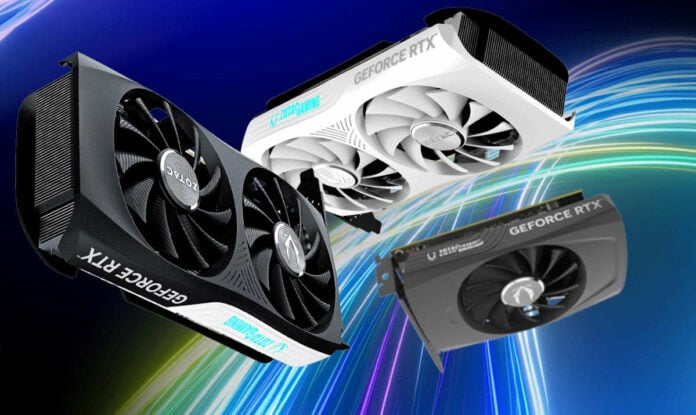 Nvidia's GeForce RTX 4060 launch is imminent, and while there's no Founders Edition cards this time around, Zotac has three SKUs in the pipeline ready to ship come June 29.
The company opts to go compact in terms of form factor for its initial launch lineup. There are two Twin Edge flavours and one GPU in a single-fan configuration aptly named Solo that's perfect for Mini-ITX builds.
Before digging in, GeForce RTX 4060 is Nvidia's answer to the mid-range class and is based on the ultra-efficient Ada Lovelace AD107 GPU. Harnessing 3,072 CUDA cores, 8GB of GDDR6 VRAM delivered via a 128-bit bus, boost clocks start upwards of 2,460MHz based on what card you go for.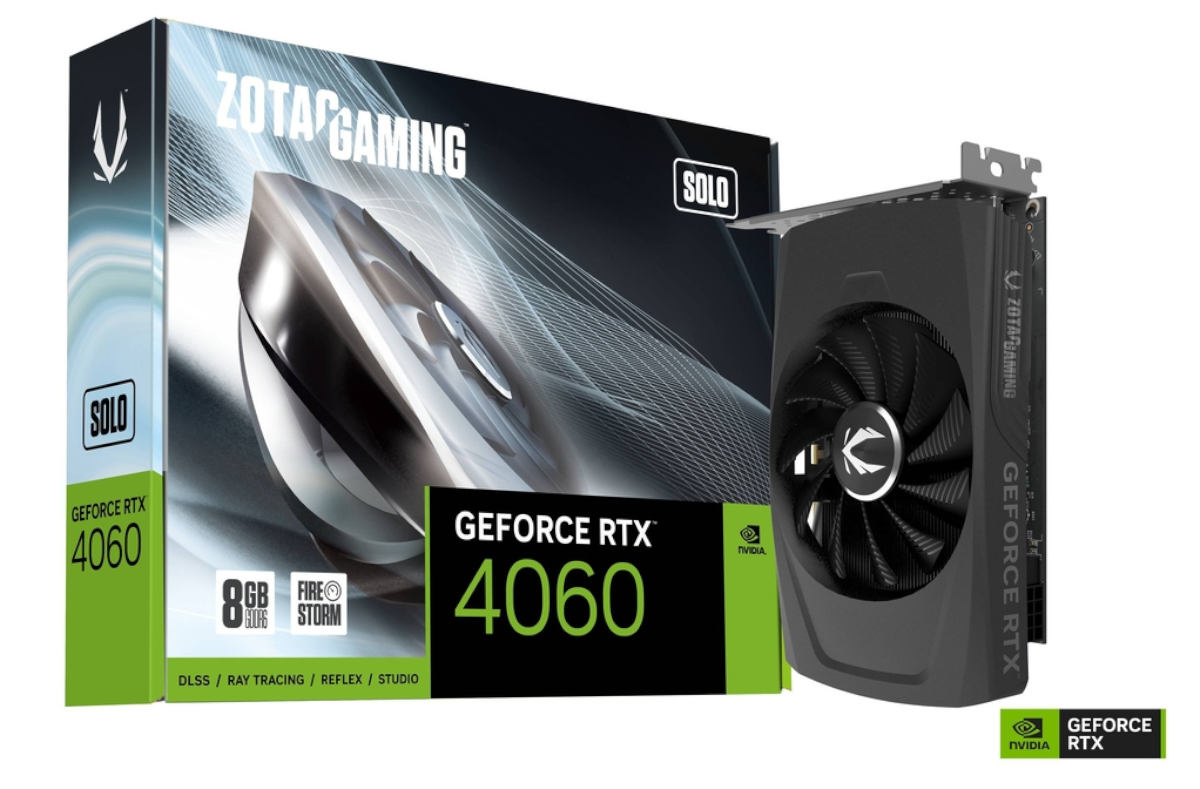 Kicking off with Solo, it's clear this card is intended for that sub-10-litre chassis category. Measuring in at just 163mm long and two slots thick, it's a no frills card suited to 1080p gaming.
Power is delivered by a single 8-pin PCIe cable, and Zotac recommends a 500W PSU across the board for all its SKUs. Additionally, the cards all feature three DisplayPort 1.4a display outputs and a single HDMI 2.1a connection. Good news for prospective buyers is Zotac furnishes the cards with a three-year warranty, extendable to five years after registration.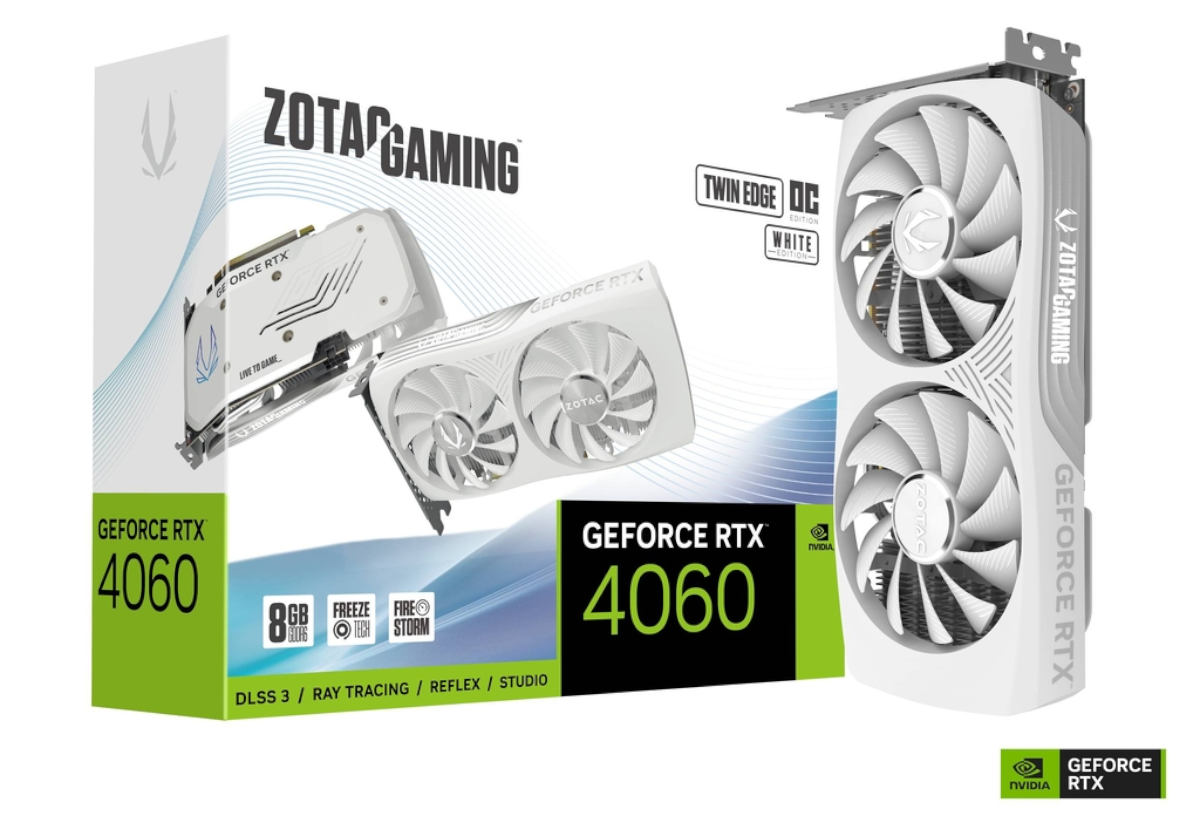 Next is the Twin Edge OC White Edition SKU, and it's something we've seen before – a dual-slot, ice-white card with an aerodynamic design aesthetic in a two-fan cooler configuration. Unlike the Solo, it comes with a premium metal backplate and a slightly higher boost clock set at 2,490MHz, most likely owing to its larger cooler. The card is still compact, mind you, measuring in at just 221.4mm x 122.7mm x 43.1mm.
Finally, there's also a limited-edition Spider-Man: Across the Spider-Verse bundle, and while it's basically a standard all-black Twin Edge OC variant, it arrives with a few movie-themed goodies, including a set of decorative fan decals and one of three Spidey-inspired Ztorm figurines. Boost clocks are a smidgen less than its all-white sibling, at 2,475MHz, but the performance difference between the two should be negligible,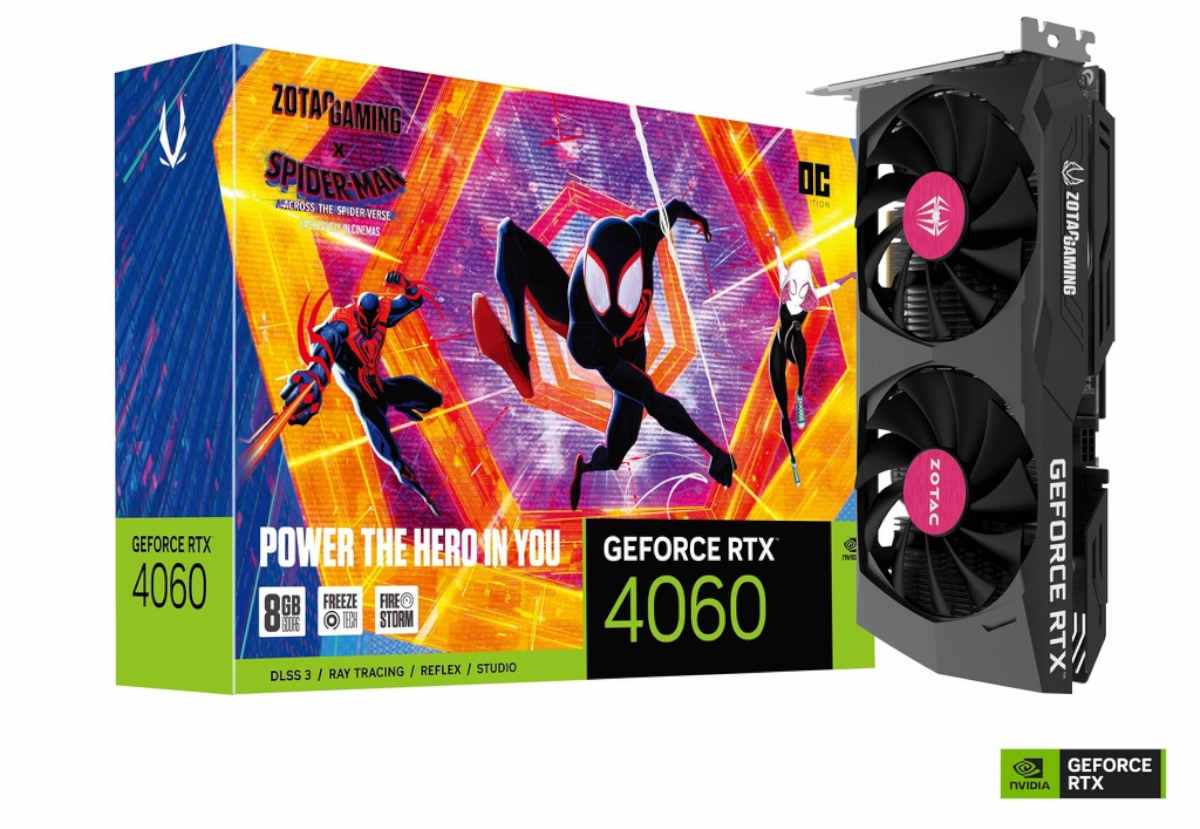 Zotac has yet to mention pricing on the limited edition or all-white Twin Edge cards, but says the Solo will debut at Nvidia's MSRP of $299.99. The trio officially launches in two days, on June 29, and could be the 1080p upgrade cards many GTX 1060 / 1650 owners have been waiting for. Best wait for our trusted reviews to find out: watch this space.