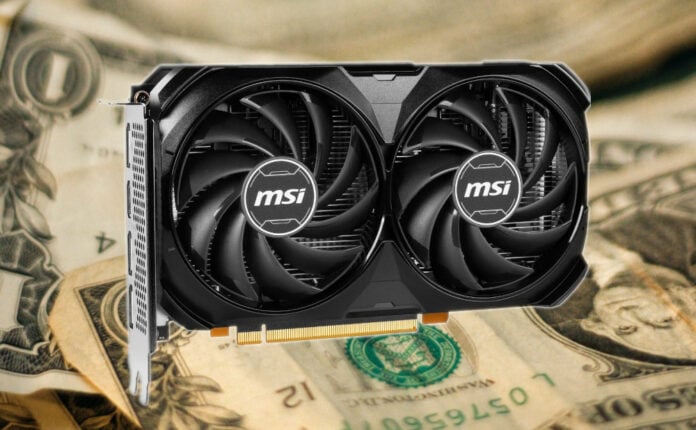 Newegg has listed three dual-fan MSI RTX 4060 cards with pricing beginning at Nvidia's announced $299 MSRP.
Sitting $50 to $80 from the cheapest Ti variant available on the site, MSI offers three models – Ventus RTX 4060 8GB, Gaming RTX 4060 8GB, and Gaming X RTX 4060 8GB, priced at $299.99, $329.99, and $329.99, respectively. In Europe, however, early pricing, which could be place holder, shows models as low as €349 and as high as €500 for overkill triple-fan editions
The former uses a smaller dual-fan cooling system while clocking the GPU's 3,072 CUDA cores at 2,490MHz boost (30MHz higher than reference), whereas the other two share the same larger cooler featuring a denser fin-stack and only differing in GPU frequency, which reaches 2,595MHz on the Gaming X against 2,460MHz on the non-X. A bit of overclocking out of the box is always welcome, especially when talking about an extra 135MHz. If these prices remain true, one ought to go for the Gaming X every time.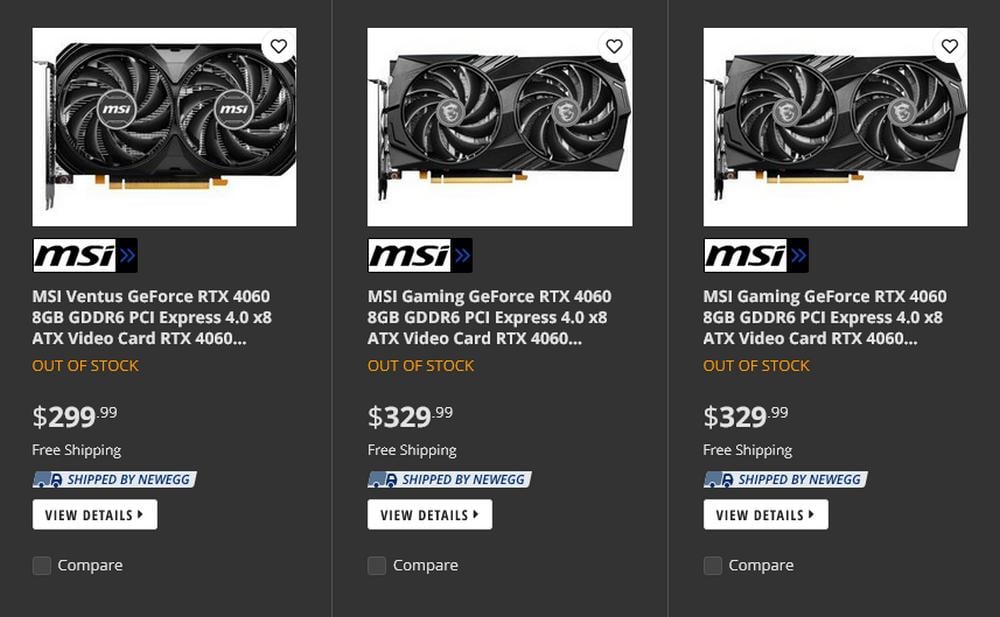 Carrying one HDMI 2.1a port alongside three DisplayPort 1.4a connections, all cards are dual-slot and powered by a single 8-pin; perfect for these 115W+ models.
In the meantime, AMD RX 7600 8GB's pricing has been slashed by $20, dropping to $249 on MSI's Radeon RX 7600 Mech 2X Classic cards. For reference, the Radeon RX 7600 was released just a month ago and priced at $269 MSRP, which itself was a last-minute change from the initial plan of $300. All in all, excellent news for customers shopping in this price range.
Stay tuned for the full in-depth review that's landing tomorrow.