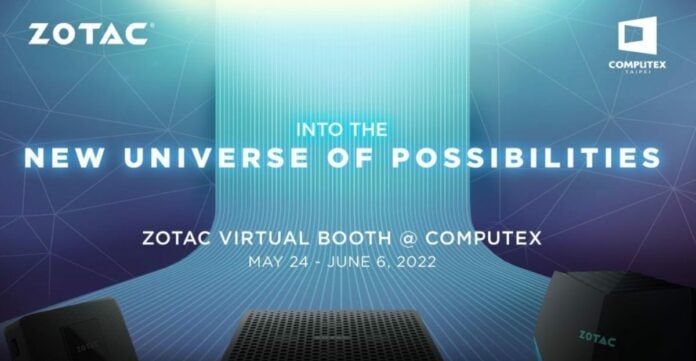 Zotac's official offering at Computex 2022 will feature a strong line-up of innovative products, most notably the Zotac VR GO 4.0 wearable tech touted to bring an unprecedented freedom of movement in the digital metaverse.
Is that a Proton Pack?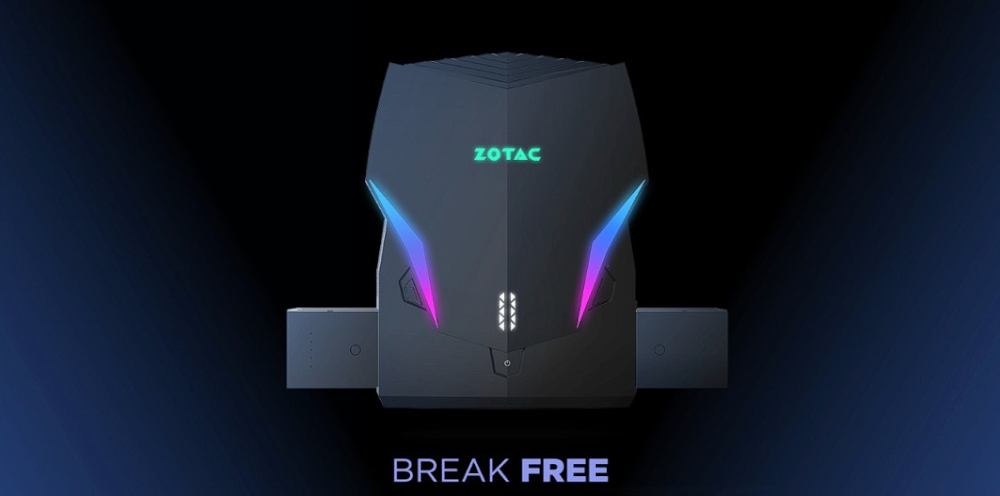 We've seen wearable PC tech as far back as the GTX 10 Series days, yet three iterations later and Zotac is introducing a comeback of sorts to the standalone VR PC space with VR GO 4.0. And it couldn't come at a better time, now that there's buzz all things Metaverse. Zotac aims to make the transition as wireless and tether-free from the 'real world' as possible. Do you think that's air you're breathing?
Its predecessor, the 3.0, was last seen at Computex 2019. Version 4.0 is a worthy upgrade with brand-new hardware coursing through the system. Updated specs include a new slim and compact design, an Nvidia RTX A4500 GPU, 16GB DDR4 RAM, and a 512GB SSD, upgradeable we assume, depending on your budget.
The pack uses hot-swappable batteries for power, with up to 50 minutes of playtime off a single charge, and comes equipped with Wi-Fi 6 connectivity. The Oculus Quest could make for a good pairing and would eliminate wired connectivity entirely with the use of Air Link. All that remains is weight, and heat dissipation, which are all-important factors to consider when comfort and ease-of-use is concerned.
The 'thinnest' Professional Workstation and ZBOX Pico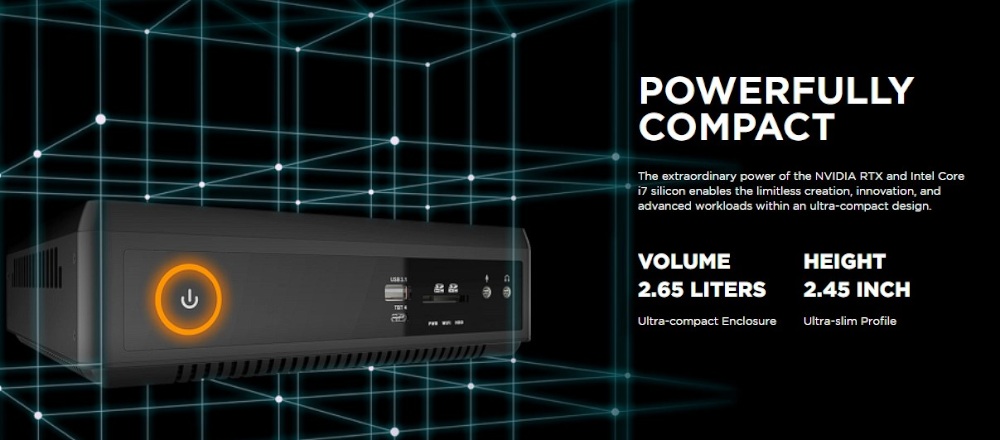 Specifically aimed at designers, engineers, data scientists and creators alike, the ZBOX QTG7A4500 is a thin and lightweight workstation mini-PC. The compact, 2.65-litre chassis contains a Nvidia RTX A4500 GPU, Intel 11th Gen i7 processor and supports up to 64GB DDR4-3200 memory. Why no 12th Gen, we wonder. Notable I/O includes two HDMI 2.1 and two DisplayPort 1.4a ports, along with Thunderbolt 4 and USB 3.1 ports. Network is covered by 2.5 GbE LAN and Wi-Fi 6.
Switching gears is the Zotac PI 336 Pico, which the company touts as "the world's smallest fully fledged desktop PC." Dimensions come in at a tiny 115 x 76 x 20.7mm, with a volume of 0.18 litres. The device is powered by an Intel Celeron N6211 dual-core processor and is pre-installed with Windows 11. The ZBOX Pico touts 4GB of LPDDR4X onboard memory and 128GB of storage which can be expandable via Micro SDXC.
In terms of I/O it features HDMI 2.0, DisplayPort 1.4, USB3.1 for up to 10Gbps throughput, and lastly, Gigabit LAN. Wireless connectivity is covered by Wi-Fi 6E and Bluetooth 5.2. While gaming is out of the question, the ZBOX Pico certainly packs a punch in terms of connectivity.