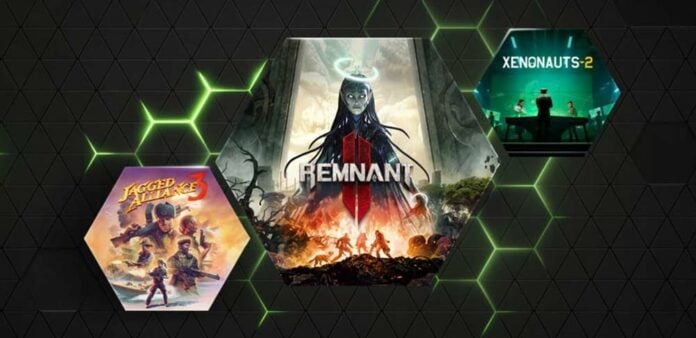 Nvidia's cloud-gaming service, GeForce NOW, is adding 14 games for July, including Remnant II, Jagged Alliance 3, Xenonauts 2, amongst others.
Using a GeForce NOW Ultimate membership provides access to these newly-minted games running at up to 4K120 at what Nvidia calls RTX 4080-quality settings. More than 1,600 other titles are available in the membership, too, which costs £17.99 per month, or £89.99 for six months, representing about a month free.
Though RTX 4080-quality graphics are a key messaging point, the small point indicates otherwise. "GeForce NOW Ultimate members will be upgraded to RTX 4080-class GPUs when server upgrades in the nearest data center are ready. Existing GeForce NOW RTX 3080 members will automatically be converted to GeForce NOW Ultimate members."
The full list of titles available in July is as follows:
As a reminder, cloud-streaming GeForce NOW also acts as a central repository for online games stores such as Steam, Epic, GOG, EA, and Ubisoft.