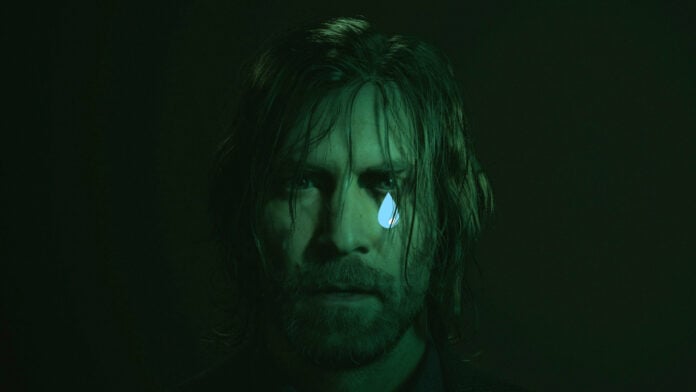 Alan Wake 2 system requirements are understandably a step above its decade-old predecessor. In fact, no gaming PC released around the time of the original stands a chance of playing the spooky sequel. At the bare minimum, you'll need an Nvidia RTX 2060 or AMD Radeon RX 6600 graphics card, which only gets you 30fps at 1080p resolution. Worse yet, that's with DLSS or FSR 2 enabled…
To soften the blow, Epic Games has split the PC requirements into six categories. Without ray tracing, there's the usual minimum, recommended, and ultra for various resolutions and frame rates. With ray tracing, there are three more low, medium, and high presets. Each is pretty taxing, no matter which band you fall into.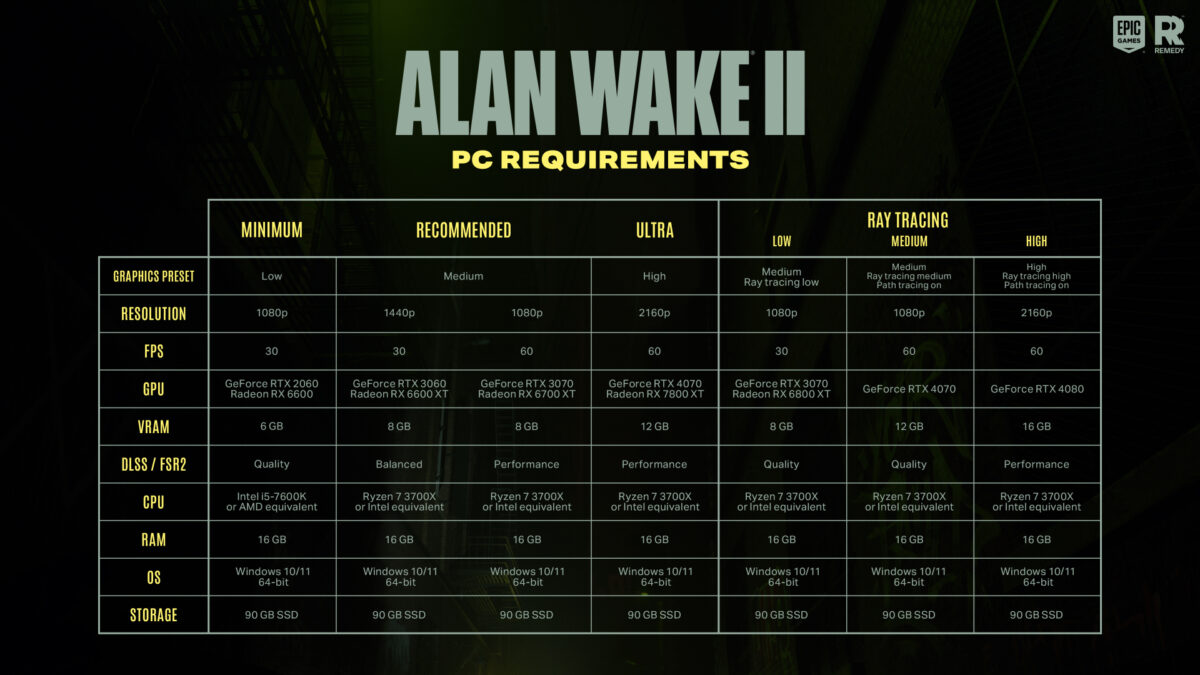 It's the new minimum nowadays, but your rig must pack at least 16GB of RAM, no question. It'll also chomp 90GB of storage and needs to be run on an SSD. It's a sore spot if you're still running hard drives, but most new games will lean on the faster standard. After all, the PS5 and Xbox Series X/S all run solid states.
Seeing a Radeon RX 6700 XT and RTX 3070 in the 1080p, 60fps category is a bit of a gut punch. They're just over two and three years old, respectively. Add the reliance on DLSS/FSR 2 Performance, designed to give the biggest frame rate uplift, and it certainly rubs salt in the wound. It might be time for a graphics card upgrade if you haven't considered one already. Fortunately, the game comes free with Nvidia RTX 40 GPUs.
Fortunately, the trade-off is you get a pretty stunning game. Perhaps one of the best-looking we'll see in 2023, and that's a tall order. It makes us wonder how well it'll run on console, though, since Alan Wake 2 releases on October 27 for Windows, PS5, and Xbox Series X/S.