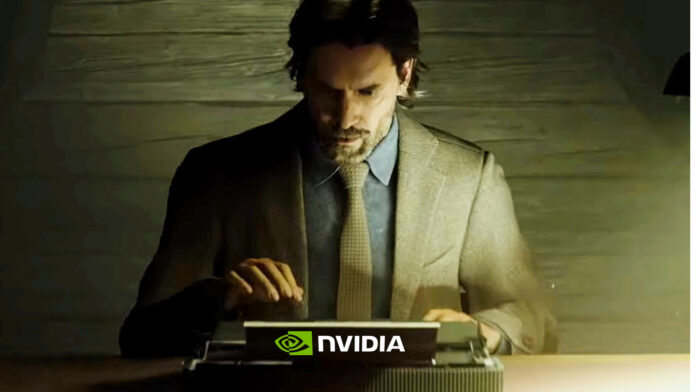 The Nvidia RTX 40 series has a lot going for it if you can stomach the cost. Raw power, access to DLSS 3.5 with Frame Generation, and now another free game all sweeten the deal. If you purchase select green team graphics cards before November 13, you'll get your hands on Alan Wake 2. Who doesn't want a spooky mystery just in time for Halloween?
There are a few catches, however. The Nvidia GeForce RTX 4050, 4060, and 4060 Ti aren't part of the deal. Anything from an RTX 4070 right up to the best graphics card, regardless of whether it's a desktop or laptop GPU, gets you Remedy's upcoming action-adventure sequel. If you'd like our recommendation, perhaps go with the Nvidia RTX 4070 Ti, as it largely impressed us. You'll also need to find participating retailers, which depends on your country.
Game codes are only available while supplies last… Don't ask us why there's a cap on something digital; it's in the terms and conditions. Nvidia might not run out, but I wouldn't want to take that chance if the bundle appeals to you. You can only redeem the code on Epic Games Store, too. Much like Alan Wake Remastered, the sequel is published by Epic. This means there's no Steam release, and likely won't be one in the future.
If you decide to take the plunge and upgrade your graphics card, Alan Wake 2 will make the most of it. The game features DLSS 3.5 support right off the bat, so you can pop ray tracing on without much of an fps hit. It also has Nvidia Reflex to reduce the latency of DLSS, keeping your mouse movements sharp.
This isn't the first time that Nvidia has partnered with Remedy, either. Control helped demo DLSS 2 in its early days, marking a huge improvement in the technology. Alan Wake 2 looks similarly promising, continuing the self-titled hero's battle to escape the darkness on October 27.