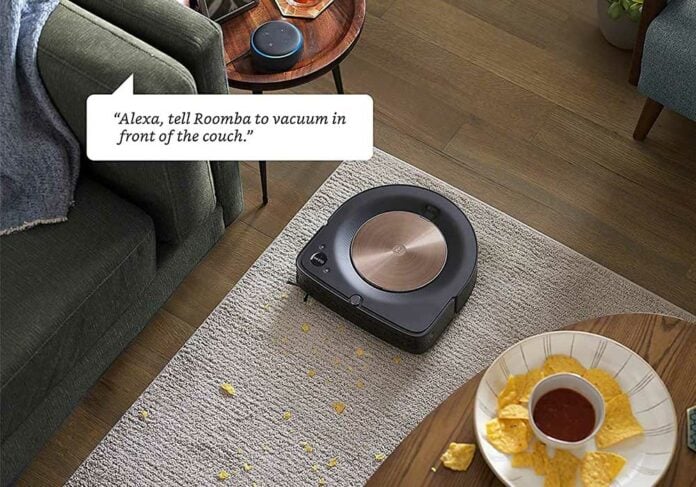 Amazon has announced plans to acquire robot vacuum manufacturer iRobot for $61 per share in an all-cash transaction.
The deal, valued at approximately $1.7 billion, marks the retailer's latest venture into consumer products and specifically home automation.
Founded in 1990 by three members of MIT's Artificial Intelligence Lab – Colin Angle, Rodney Brooks and Helen Greiner – iRobot's consumer breakthrough arrived in 2002 with the launch of Roomba robot vacuum cleaners that sold a million units within 24 months.
Angle, who continues to serve as iRobot CEO, is expected to remain at the helm as the firm moves beneath the Amazon umbrella.
"Since we started iRobot, our team has been on a mission to create innovative, practical products that make customers' lives easier, leading to inventions like the Roomba and iRobot OS," said Angle in response to the acquisition.
"Amazon shares our passion for building thoughtful innovations that empower people to do more at home, and I cannot think of a better place for our team to continue our mission. I'm hugely excited to be a part of Amazon and to see what we can build together for customers in the years ahead."
Amazon's growing dominance in the modern home is reflected in vast shipments of smart speakers, video doorbells, as well as the prevalence of Alexa voice assistance in myriad third-party products. The latest Roomba vacuums already tout Alexa integration, and as iRobot moves in-house, we can expect deeper integration as Amazon cements its position at the centre of smart home electronics.
"Customers love iRobot products—and I'm excited to work with the iRobot team to invent in ways that make customers' lives easier and more enjoyable," said Dave Limp, SVP of Amazon Devices.
The acquisition, if approved, will become Amazon's fourth largest to date and represents a 20 per cent premium on iRobot's previous closing price.