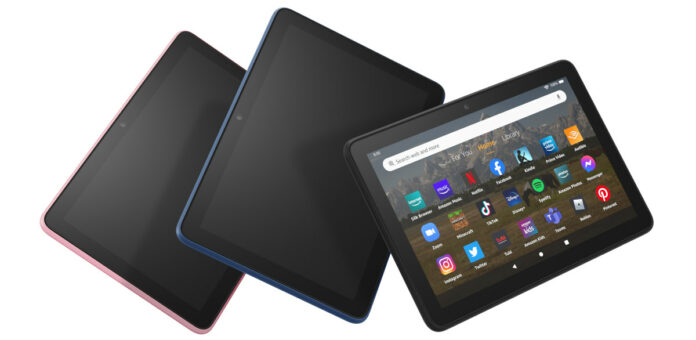 Amazon recently unveiled the next generation of its popular Fire HD 8 series tablets. It's one of the best-selling tablet series on the market, and for good reason, as the device delivers reasonable performance, features, and functionality at an affordable price point. Let's take a closer look at what's new this time around.
There are four new models added to the series; Fire HD8, Fire HD 8 Plus, Fire HD 8 Kids Pro, and Fire HD 8 Kids. Amazon touts all devices seeing a healthy 30 per cent faster increase in performance and up to 13 hours of battery life with USB-C charging capabilities, all the while featuring a thinner and lighter chassis.
Amazon Fire HD 8 and HD 8 Plus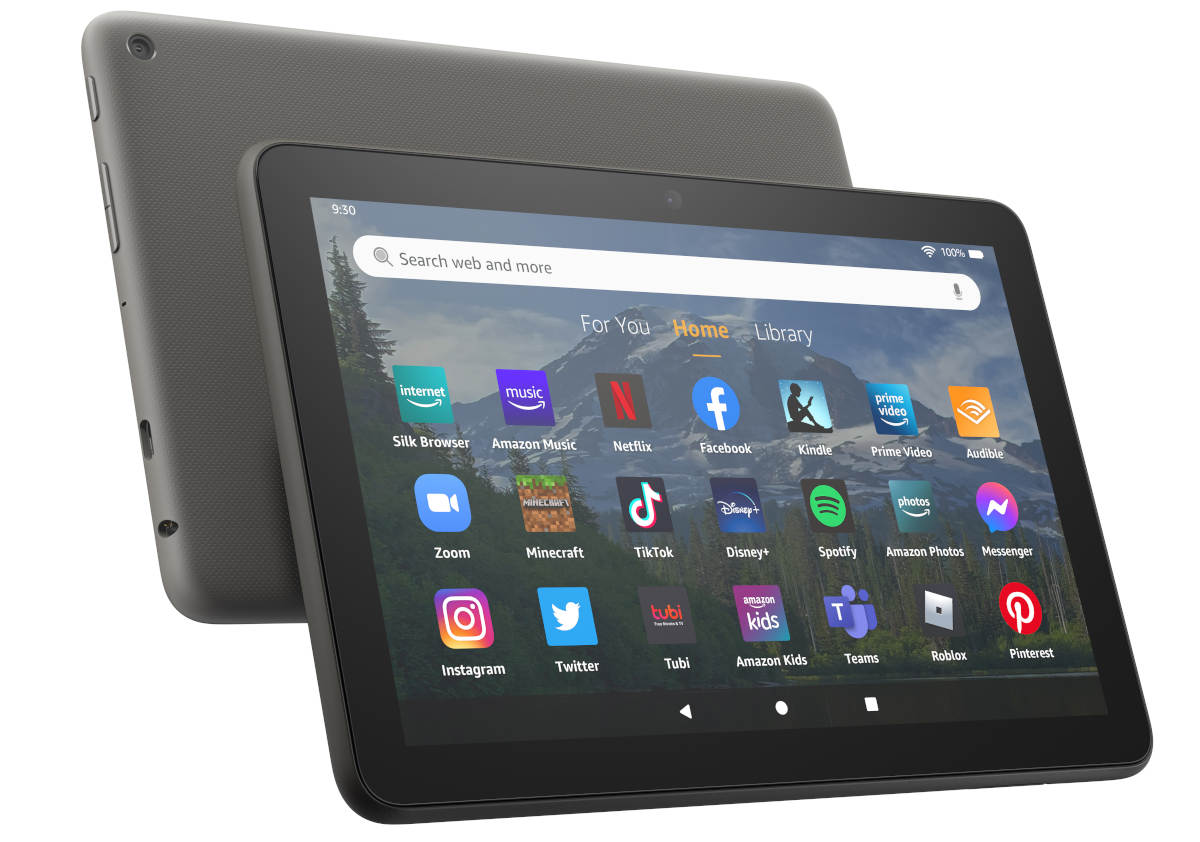 In terms of specs, the new tablets are powered by MediaTek's MT8169A processor which is a hexa-core design with up to 2.0GHz speeds, augmented with 2GB of RAM and a choice of either 32GB or 64GB of built-in storage. The IPS display comes in at 8in with a resolution of 1280×800 at 189 PPI, more than enough to cover basic media needs. Thanks to this processor and display combination, Amazon promises a claimed 13 hours of battery life, with its 5W USB-C port capable of charging up the device from 0 to 100 per cent in about five hours.
For a few dollars more, the Fire HD 8 Plus adds 3GB of RAM, faster USB-C charging with a 9W adapter that's capable of fully charging the device in approximately three hours and also feature hassle-free wireless charging functionality, which is compatible with any QI-certified wireless chargers.
While the Fire HD 8 features a couple of two-megapixel front- and rear-facing cameras for 720p HD video recording, the plus variant includes an upgraded five-megapixel rear-facing camera with 1080p HD video recording capabilities. Dimensions close in at a sleek 201.90 x 137.34 x 9.60 mm at 337 grams, or 342 grams for the Fire HD 8 Pro.
Finally, the Fire HD 8 is available in black, denim, or blue while the Fire HD 8 Plus is only available in black.
Amazon Fire HD 8 Kids and Kids Pro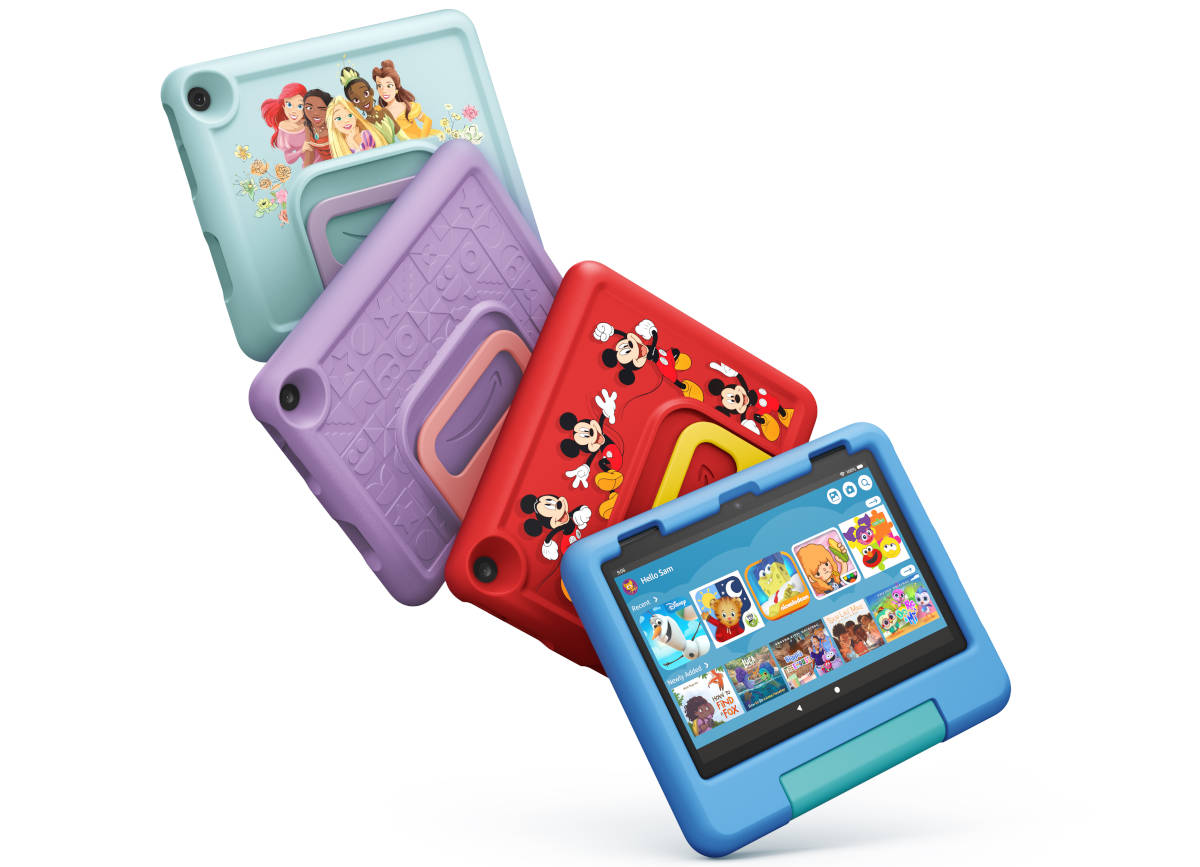 Much like the recently refreshed Fire 7 Kids tablets, these are intended for use by children aged three and up with a more robust, kid-proof case and a plethora of child-friendly features like Amazon Parenthood Dashboard – for easy accessibility and monitoring – access to kid-friendly content with a one-year subscription to Amazon Kids+ and a two-year worry-free guarantee, for added peace of mind.
Fire 8 Kids intended for ages three to seven now features a choice between blue or purple colourways or Disney Princess or Mickey Mouse-branded cases for an additional cost in the US. Largely the same in terms of specs, the Kids Pro is designed for children aged six to twelve, and is available in more funky flavoured cases including Cyber Sky, Rainbow Universe, and Hello Teal.
All tablets are currently on pre-order and will ship out next month. Pricing starts at £99.99 for the HD 8, £149.99 for the HD 8 Plus, and both HD 8 Kids variants starting at a cool £149.99.