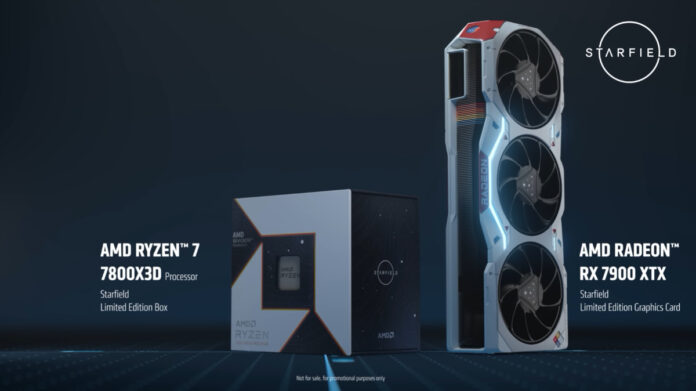 Starfield is barely a month away, and to celebrate the imminent launch, AMD unveiled a new set of components that include a Ryzen 7 7800X3D CPU in a limited-edition box and a Radeon RX 7900 XTX GPU featuring the game's colour scheme and aesthetics.
Unfortunately, these bad boys will not be sold, but instead, the limited run of 500 units will be doled out through giveaways at QuakeCon over the weekend for both in-person attendees and online viewers. You might have peeped the Xbox and Bethesda collab that brought us a Starfield controller and headset – well, this is pretty much in Radeon graphics card and Ryzen processor box form. While the CPU inside is certainly impressive, I don't know about the box; put it on a shelf somewhere?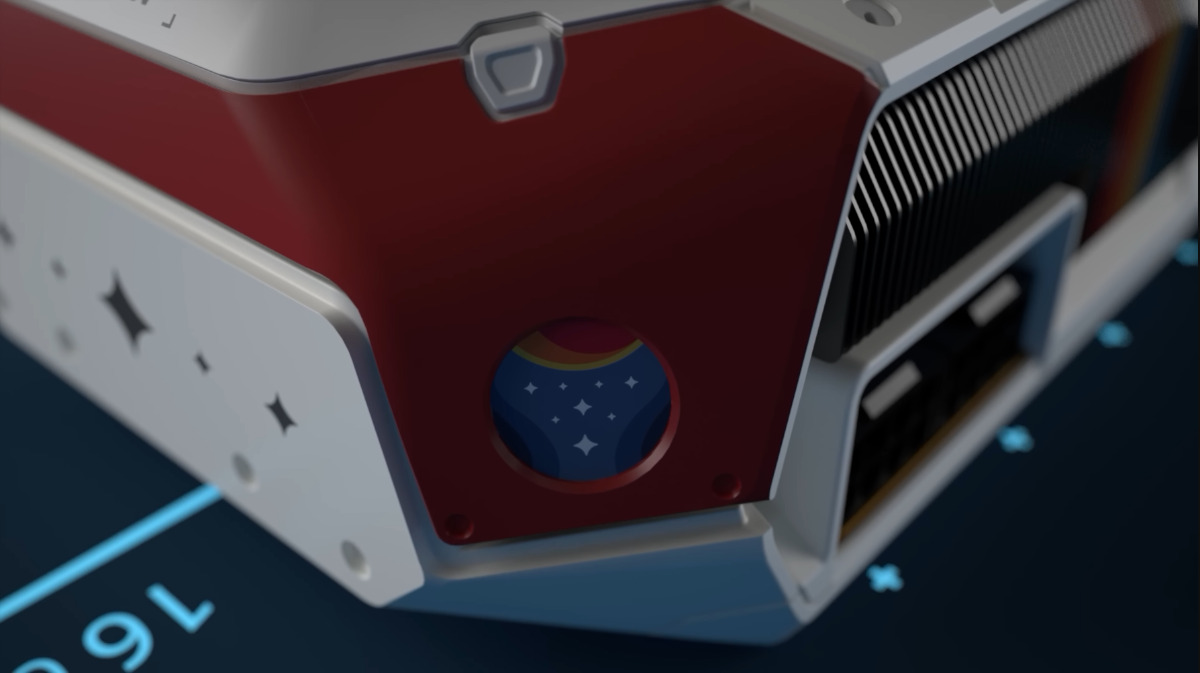 Of course, the main attraction is the unique-looking Radeon RX 7900 XTX. It's a custom reference design by AMD, except now complete with that 'NASA-punk' aesthetic Todd Howard's always rambling about. The shroud features a matte-white main body contrasted with the Radeon logo, bottom and centre, and side of the shroud painted in distinct burgundy-red colour, with blue, red, yellow and orange markings scattered throughout.
I also quite like the finer attention to detail hidden all over the card. For example, bottom-left of the shroud features several symbols in a diamond pattern, and eagle-eyed fans will recognise these as environmental indicators featured within the in-game HUD.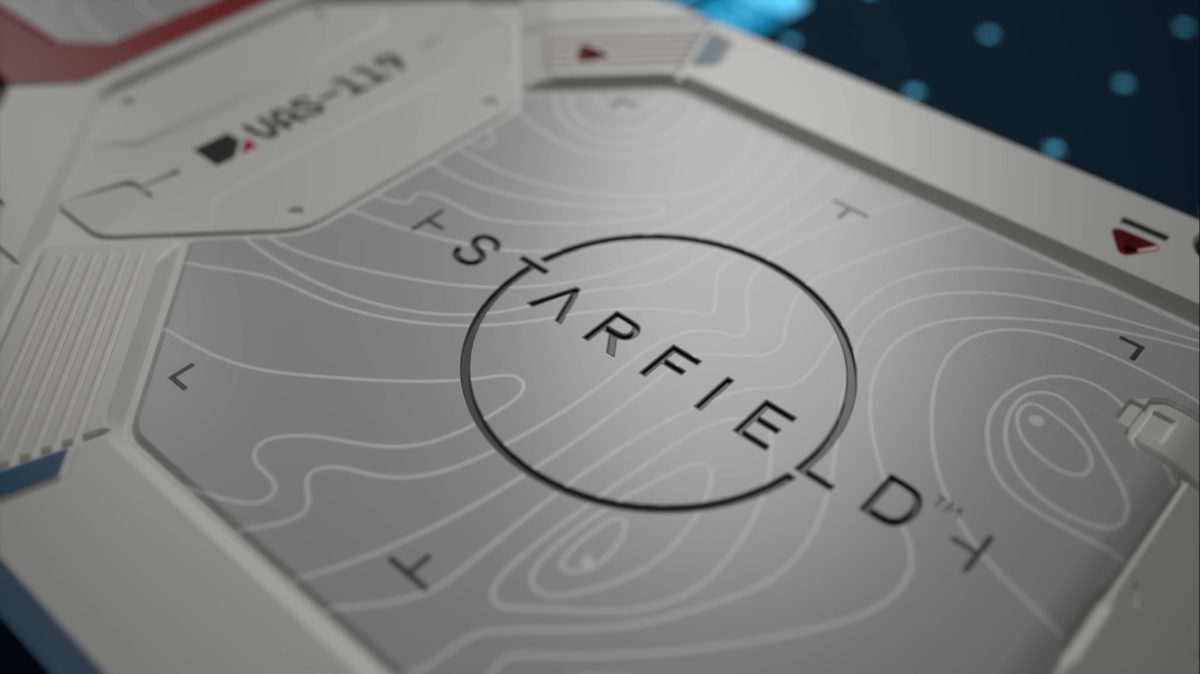 Meanwhile, the backplate features the Starfield logo, with topographic markings cleverly placed within various indentations across the plate, as well as a 'Property of Constellation' label, something we've seen in promotional material before, and a clever nod to one of the main factions within the game.
Finally, you'll find additional spaceship text like 'Graphic Booster Propellant' and 'Flight Crew' scattered all over the card, and you'll also discover that the little red stripe is now changed to incorporate yellow, orange, and red stripes signifying the Starfield logo. Chef's kiss.
It's quite a shame really that the items will not be for sale to the mainstream, but at least dedicated fans will get an equal opportunity to win the card at the QuakeCon event in-person, or online via YouTube or Twitch over the weekend. However, you can pick up the game for free if you're planning on buying a new Ryzen CPU or Radeon GPU, if that's any consolation…