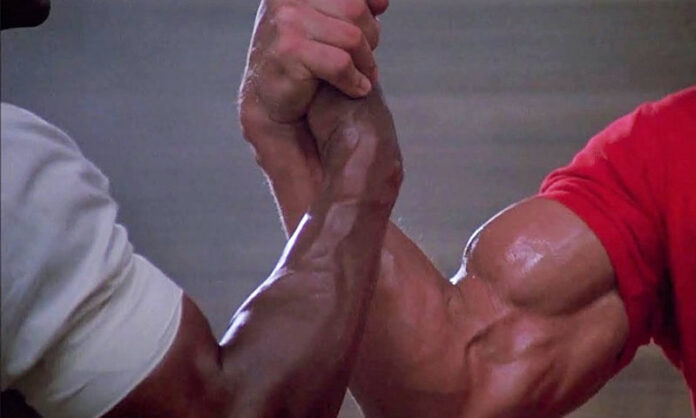 Intel has unveiled the 13th Gen Core payload today. Six chips from the Raptor Lake family are announced and set to be made available to customers and system integrators starting October 20.
Club386 has detailed everything new about these processors right over here, but in a nutshell, they offer more cores and threads, greater levels of cache, and higher frequencies than their immediate predecessors. That's a healthy dollop of goodness from one generation to the next.
| Model | Cores | Threads | Max TDP | L2+L3 Cache | Base Clock | Boost Clock | MSRP |
| --- | --- | --- | --- | --- | --- | --- | --- |
| Ryzen 9 7950X | 16 | 32 | 230W | 80MB | 4.7GHz | 5.7GHz | $699 |
| Core i9-13900K | 24 (8P+16E) | 32 | 253W | 68MB | 3.0GHz | 5.8GHz | $589 |
| Ryzen 9 7900X | 12 | 24 | 230W | 76MB | 4.7GHz | 5.6GHz | $549 |
| Core i7-13700K | 16 (8P+8E) | 24 | 253W | 54MB | 3.4GHz | 5.4GHz | $409 |
| Ryzen 7 7700X | 8 | 16 | 142W | 40MB | 4.5GHz | 5.4GHz | $399 |
| Core i5-13600K | 14 (6P+8E) | 20 | 181W | 44MB | 3.5GHz | 5.1GHz | $319 |
| Ryzen 5 7600X | 6 | 12 | 142W | 38MB | 4.7GHz | 5.3GHz | $299 |
The real question is how Intel's best-ever consumer processors compare to Zen 4-based Ryzen 7000 Series chips now that we have concrete pricing details for both. That, quite simply, is the choice enthusiasts are going to make this winter.
Intel Core i9 13900K vs. AMD Ryzen 9 7950X
Top chips from both companies are listed in the first two rows. Diverging design philosophies mean AMD keeps to a symmetrical architecture where each core and thread have the same respective performance capabilities. On the other hand, Intel has put a stake in the ground and declared consumer processors work best with a mix of high-performance P-cores lassoed to energy-efficient E-cores.
AMD opts for a standard 16-core, 32-thread arrangement for Ryzen 9 7950X that's been the high-end mainstay since 2019. Boost clocks are eerily similar for both companies' best processors and cache levels aren't a million miles off. Recent leaks suggest these two champions are evenly matched in all-out content creator performance, though Intel reckons it has the beating of Ryzen in gaming.
Key to Intel's ongoing desktop aspirations is an MSRP that's $110, or 15.7 per cent, lower than AMD's. That's a telling amount under the large assumption overall performance is the same. Core i9-13900K also looks to be priced very well against the 12-core, 24-thread Ryzen 9 7900X. It's too early in the game for a Ryzen pricing rethink, of course, but Intel's aggressive move is sure to ruffle some feathers at AMD HQ.
Platform costs are similar, too, as premium AMD X670E and Intel Z790 motherboards are priced in close proximity to one another. From what we can gather at this early juncture, AMD will have the chipset specification lead as Z790 doesn't add much new over in-field Z690.
Intel Core i7-13700K vs. AMD Ryzen 7 7700X
Coming in at around the $400 mark are the best processors from second-rung ranges. Whereas Ryzen 7 7700X maintains the eight-core, 16-thread topology from many previous generations, Intel has pressed forward with as many cores and threads as the very best 12th Gen.
Core i7-13700K is effectively a Core i9-12900K from the last generation. It may even be a hair faster thanks to enhanced Raptor Lake technology which adds more cache and cleverer prefetching smarts. Rampaging for performance by utilising a 253W maximum power mode, we can't see how rival Ryzen 7 7700X can counter the innate potential. A look back through our in-depth review suggests this class of Ryzen plays second fiddle to Core i9-12900K, which is a good proxy for, you guessed it, Core i7-13700K.
Of course, another argument can be made which goes along the lines of AMD using far less power than Intel at this price point and segment. That's true, yet we feel AMD may need to rebalance Ryzen 9 7900X pricing to contend with the enhanced might of the finest Core i7 to date.
Intel Core i5-13600K vs. Ryzen 5 7600X
This extra core-and-thread mantra serves Intel well once again in the Core i5 firmament. Specifications really do suggest Core has the multi-core performance beating of Ryzen, assuming you're okay with higher power draw.
Let's be clear. Intel achieves on-paper performance hegemony through dialling up the wick considerably on 13th Gen Core i7 and Core i5. AMD's approach is more restrained in nature, opting to improve from the previous generation by way of frequency and a modicum of IPC.
Gaming performance is unknown at this point. We believe 13th Gen Core and Ryzen 7000 Series will be equally matched in this regard, with processors trumping others depending upon how the game engine runs on a particular architecture.
The much-lauded crown of world's best gaming processor is a fight for another date – most likely January 2023 – as the firms ready, we believe, the 6GHz Core i9-13900KS and cache-enriched Ryzen 7 7800X3D.
The Wrap
Knowing the ins and outs of Raptor Lake and Zen 4 architectures, we feel comfortable in stating that Core i9-13900K and Ryzen 9 7950X are a good match for each other. The tide swings in Intel's favour due to really aggressive pricing at the top end of the stack, yet, as always, in-depth benchmarks will reveal all.
Core i7 uses a blunderbuss approach to high-octane performance by having a 253W mode. A Core i9 from this current generation in disguise, it's very difficult for AMD's Ryzen 7700X to defray the extant threat. The same is true of Core i5 vs. Ryzen 5.
It's clear Intel has prioritised all-out performance at the expense of power and, arguably, profit. It cannot be cheap to up thread count, caches and frequency, on the same manufacturing node, whilst keeping pricing mostly the same as the last generation, which, let's not forget, is hardly bad to begin with.
Though we've been impressed with the gen-on-gen improvements to Ryzen when looking at 7950X and 7700X, there's a Core storm brewing on the horizon. We can't wait to get benchmarking. As Mac himself once said, I'm gonna have me some fun.