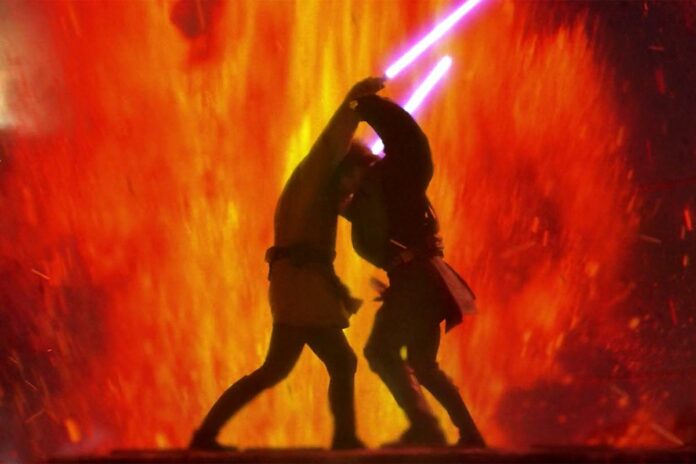 Next-gen CPUs are so close we can almost taste them, and if you need something more to help whet the appetite, benchmark leaks continue to trickle through on a regular basis.
The latest results plucked from the official Geekbench database by @BenchLeaks and @Sebasti66855537 pit two upcoming flagships against one another. On a seemingly even playing field, both AMD Ryzen 9 7950X and Intel Core i9-13900K have been benched on high-end Asus motherboards outfitted with 32GB of DDR5 memory apiece.
We've seen some variance in Geekbench results to date – the test can be susceptible to changes in memory speed – yet if these latest numbers are anything to go by, there won't be a great deal separating these two heavyweights in either single- or multi-threaded performance.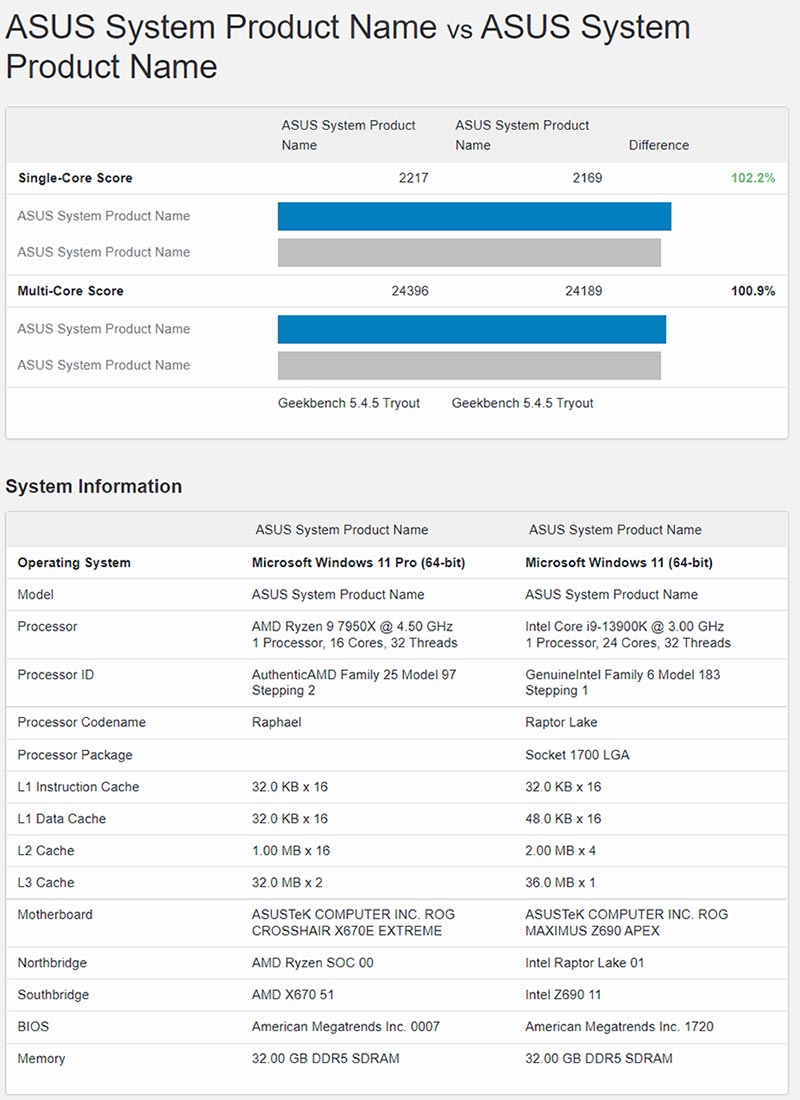 The numbers, obtained via the latest Geekebench 5.4.5 release, give AMD an ever-so-slight advantage, but we are talking fractions. In the single-core test, a score of 2,217 for Ryzen 9 7950X is a mere two per cent quicker than the 2,169 achieved by Core i9-13900K. That gap narrows further in multi-core tests, where the duo are practically tied.
Always fun to add a little conjecture, so we've taken the opportunity to insert the numbers into our recent graphs. To be clear, the 7950X and 13900K results are not our own and should be taken with a pinch of salt.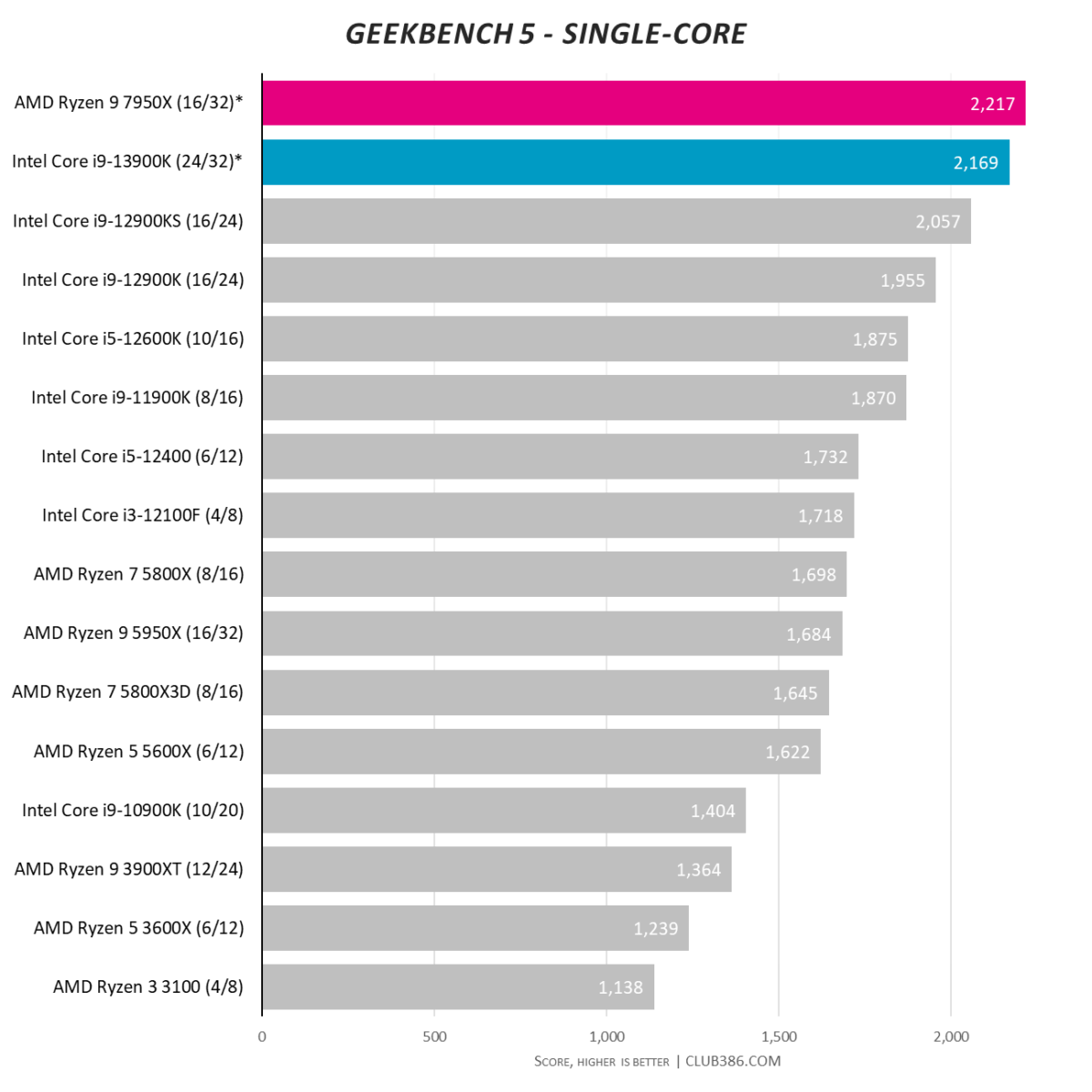 Disclaimers aside, the leaked Geekbench results appear to conform to AMD's promise of generational IPC improvements. A single-core performance increase of nearly 32 per cent over current Ryzen 9 5950X is not to be scoffed at, and at the very least, Ryzen 7000 Series looks set to disrupt Intel's dominance at the top of this chart.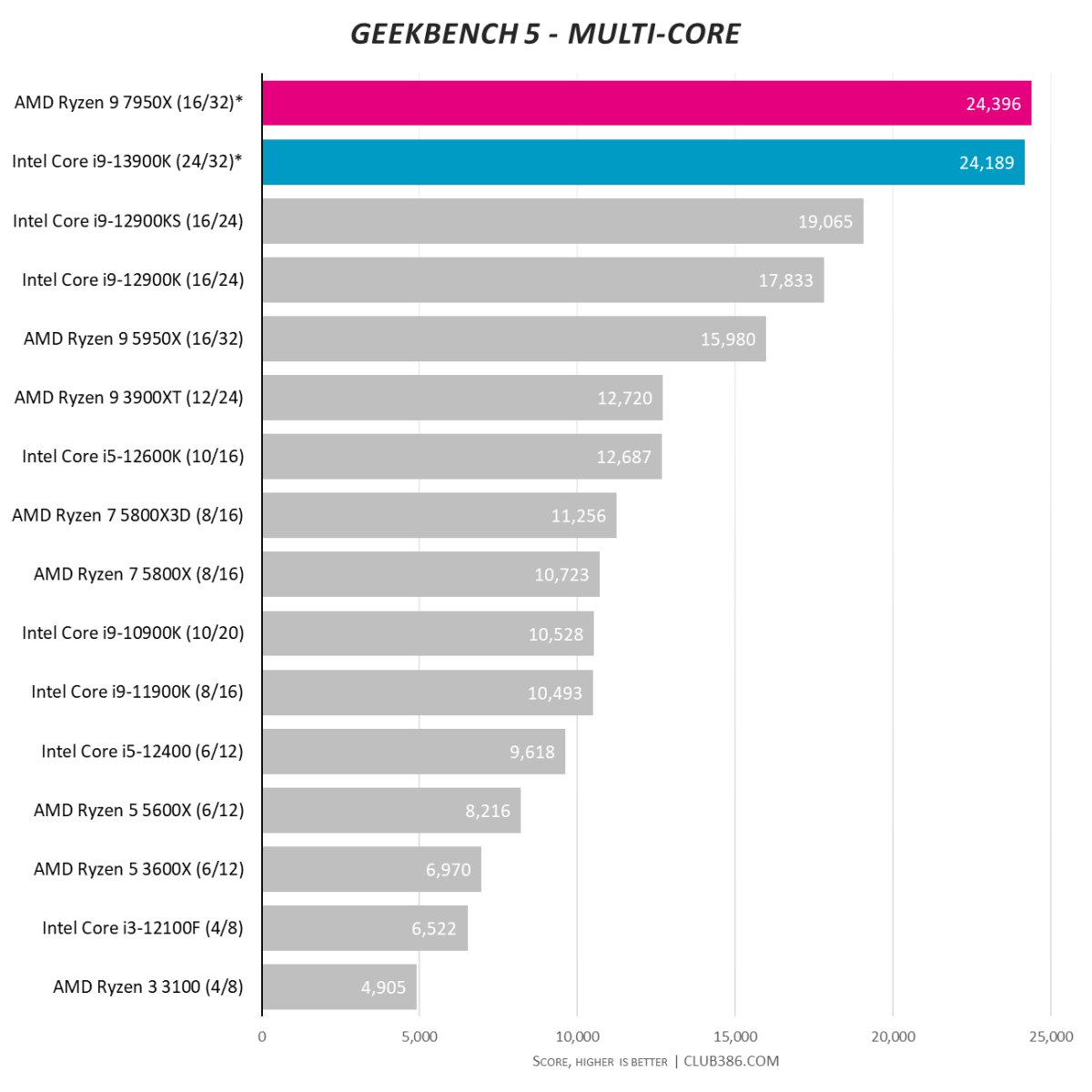 Whether it's a traditional 16C32T or a hybrid 24C32T configuration, both next-gen CPUs look set to deliver performance in spades. Core i9-13900K is 36 per cent quicker than its predecessor in the multi-core test, while Ryzen 9 7950X beats up on 5950X to the tune of 53 per cent.
An epic duel in the making? We can't wait to get these CPUs in the labs. Not long to go now.
*third-party results unverified by Club386.