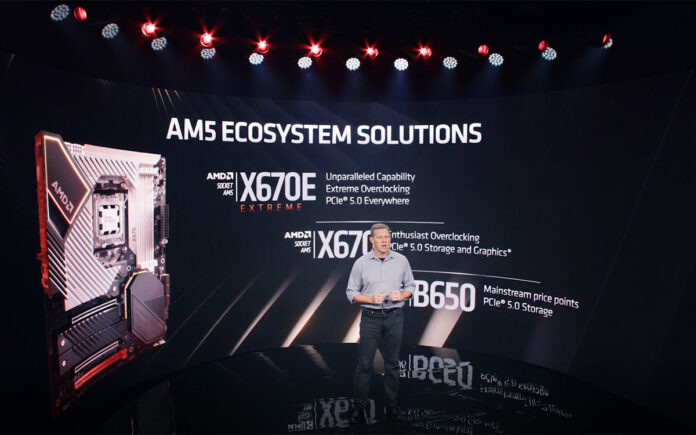 Already making plans to upgrade to an AMD Ryzen 7000 Series CPU? You'll need a new motherboard, too, as AM4 is finally being retired in favour of forward-looking AM5.
Details are slowly beginning to filter through with AMD today announcing three launch chipsets headlined by X670 Extreme, also known as X670E. Championing a new LGA1718 socket, the top-end platform will be aimed squarely at performance enthusiasts and will no doubt fetch a pretty penny.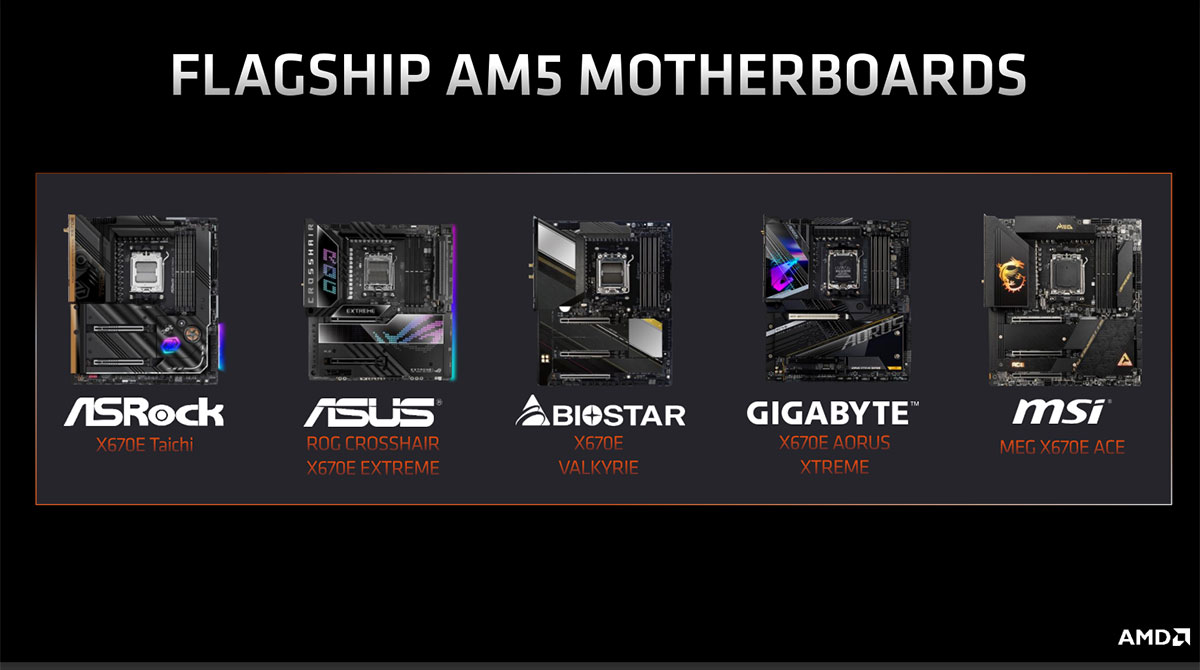 Described as "the best of the best," premium Z670E boards from all the big names are already being teased – the inevitable ASRock Taichi, Asus ROG Crosshair and MSI MEG Ace are all present and accounted for – and huge heatsinks appear to align with thirsty 170W Zen 4 CPUs.
Despite the raised power ceiling, AMD has confirmed that AM5 will retain AM4's cooler assembly layout, ensuring existing air- or liquid-coolers continue to function on the new platform without the need for additional brackets.
Venturing into specifications, we now know CPU and chipset provide up to 24 PCIe 5.0 lanes, with the exact number being determined by processor and board combination. AM5 also touts up to 14 20Gbps USB Type-C, support for Wi-Fi 6, as well as up to four display outputs, with board vendors having a choice of HDMI 2.1 and DisplayPort 2. Remember, each Ryzen 7000 Series CPU will feature onboard graphics as standard.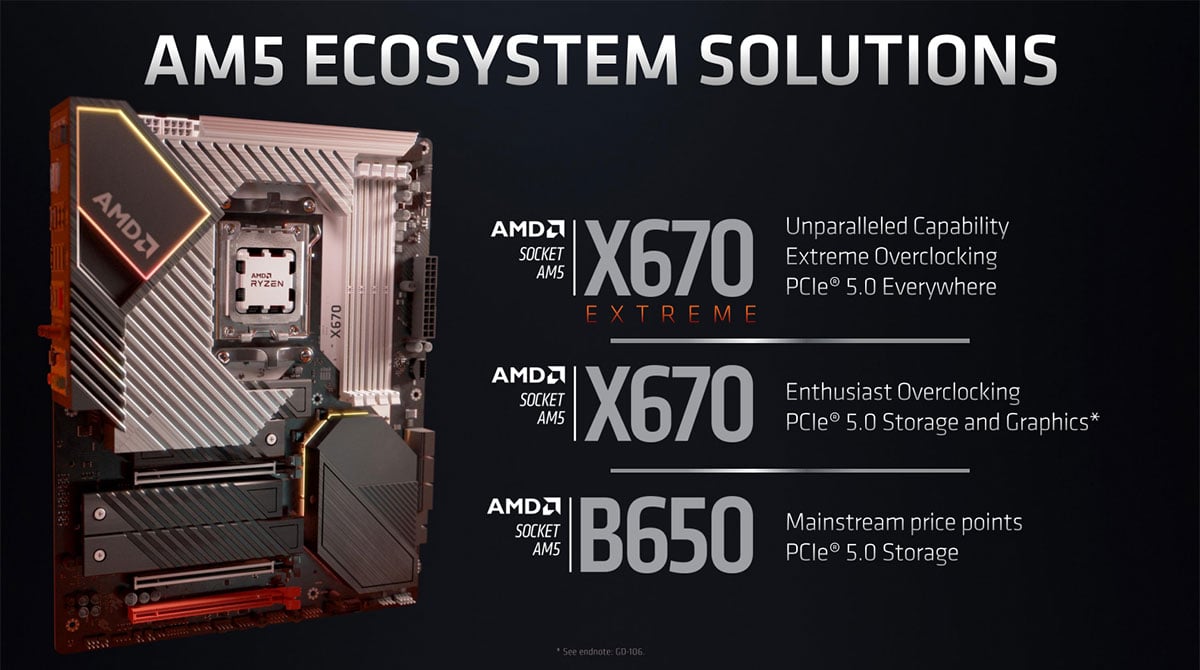 Though partners will no doubt be keen to push premium X670E, AMD itself acknowledges that most enthusiasts will favour "more affordable" X670. The second-rung offering will guarantee at least one PCIe 5.0 M.2 storage slot, though Gen 5 graphics support will be optional and left up to the interpretation of board manufacturers.
At the bottom of the stack, B650 shifts away from overclocking to focus on "mainstream" pricing. Graphics will be limited to PCIe 4.0, but PCIe 5.0 storage thankfully makes the cut, meaning support for next-gen SSDs extends throughout the range. Working closely with SSD controller manufacturer Phison, AMD expects a wide range of compatible drives to arrive later this year, promising sequential throughput improvements of over 60 per cent.
We're still none the wiser on a precise Ryzen 7000 Series/AM5 release date, though AMD is maintaining a fall 2022 timeframe.