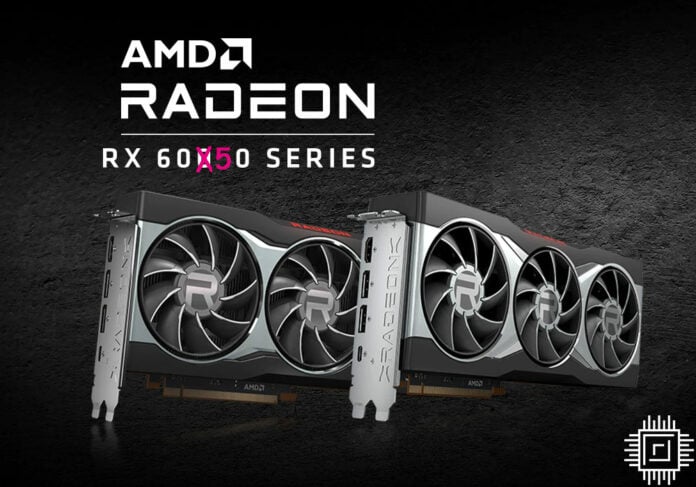 Word on the grapevine is that AMD isn't done with the Radeon RX 6000 Series just yet. Though the chip giant's next-generation RDNA 3 architecture is scheduled to launch at the tail end of the year, there's plenty of time in between to give existing RDNA 2 one last hurrah.
According to Twitter leaker Greymon55, whose track record is strong, AMD will freshen-up the GPU portfolio by launching RX 6X50 Series cards in the coming months.
Radeon RX 6750 XT, 6850 XT and 6950 XT are thought to be in the offing, with each 'new' variant differentiating itself from existing models through the implementation of faster 18Gbps GDDR6 memory. Whether or not these new GPUs will shift over to a 6nm process remains to be seen – we assume AMD will stick to tried-and-trusted 7nm – and other specifications are thought to go unchanged.
At present, 18Gbps memory is limited to the recently announced Radeon RX 6500 XT and AMD's liquid-cooled Radeon RX 6900, an OEM-only part of limited supply. With faster memory in tow, bandwidth, without taking Infinity Cache into account, on RX 6750 XT will climb from 384GB/s to 432GB/s, while RX 6850 XT and 6950 XT will see bandwidth nudged upward from 512GB/s to 576GB/s. It is debatable whether this additional memory bandwidth alone is enough; surely it needs to be met with heightened core frequencies?
The prospect of improved speeds and feeds are encouraging, but the question on readers' lips will be whether or not AMD can produce enough x50-series cards to satiate demand. Commenting on shortages in AMD's most recent earnings call, CEO Dr. Lisa Su said, "we've made significant investments in wafer capacity, as well as substrate capacity and back-end capacity."
"We feel very good about our progress in the supply chain to meet the 2022 guidance. And our goal is, frankly, to have enough supply to satisfy the demand out there."
We do wonder how much capacity will be devoted to RDNA 2's final outing as RDNA 3 looms near. Another entry-level 6000 Series card, dubbed the RX 6500 (non-XT) is also thought to be coming soon, but such launches are merely a stopgap as all eyes will soon be shifting to AMD's next major release.