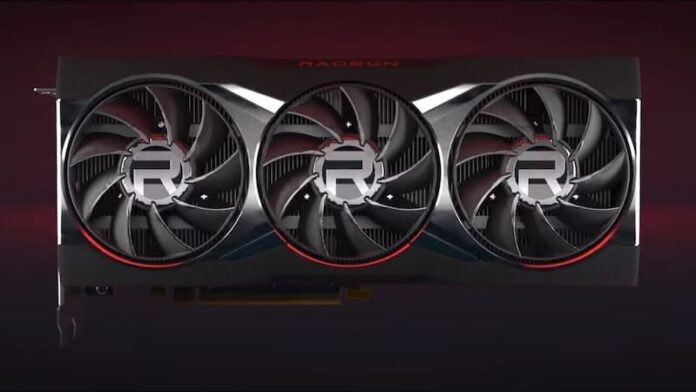 Most in the know reckon May 10 is the date AMD unleashes a trio of RDNA 2 refresh cards. Top of the performance tree is Radeon RX 6950 XT, and if information obtained by Videocardz is anything to go by, best-in-breed Radeon will sell for $1,099, excluding any applicable state taxes.
The slide looks genuine enough, too. $1,099 is exactly $100 more than present RX 6900 XT debuted for in December 2020. The interesting part is 'starting from,' indicating that price refers only to the reference MBA card.
Partner RX 6950 XT cards shouldn't be too expensive as we've seen general pricing drop down to MSRP levels recently. The slide offers no additional information other than reckoning RX 6950 XT is good for 4K gaming. There's no mention of an RX 6850 XT, either.
A $1,099 fee is certainly steep for the average consumer, of course, but offers relative value when compared to GeForce RTX 3090 and RTX 3090 Ti, though only time will tell if AMD refreshed champ is up to going toe-to-toe with Nvidia's finest.
Of more pertinent interest to those whose wallets aren't as deep, RX 6750 XT is reckoned to cost from $549, and RX 6650 XT from $399. The recent strength of the US dollar ought to mean a rough one-to-one translation with UK pounds, with the additional 20 per cent more or less taken care of by VAT. Therefore, we expect these three cards to cost from £1,099, £549 and £399, respectively.
Worth it 18 months after the release of regular RX 6900/6700/6650 XT cards? Let us know.