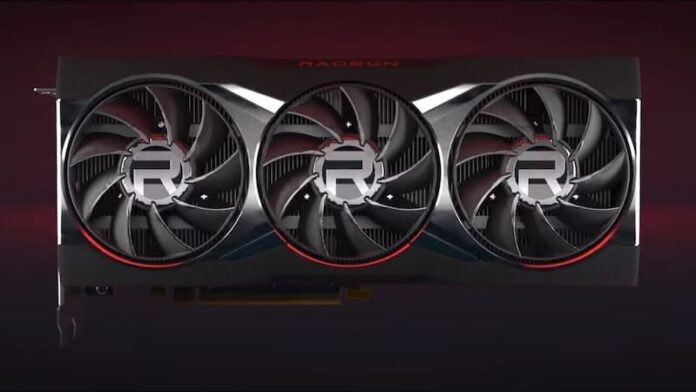 The fight to show who has the bigger one continues with leaked pictures of AMD's RX 6000 series refresh cards, alongside a new release date.
Our friends at VideoCardz managed to acquire images of upcoming Radeon RX 6950 XT, RX 6750 XT and RX 6650 XT cards, featuring a black shroud sharing a close resemblance to the RX 6800 XT Midnight Black Edition.
Top-tier RX 6950 XT, like the RX 6900 XT, is cooled by a triple-fan setup and is powered by two 8-pin power connectors. AMD's RX 6750 XT is also indistinguishable from the RX 6700 XT apart from darker colours and is powered by 8-pin plus 6-pin power connectors. The RX 6650 XT, however, is different from the RX 6600 XT. This time, two fans are present to cool the card, instead of a single-fan design. Higher TBP limit and/or higher frequencies are the reasons for the cooling upgrade.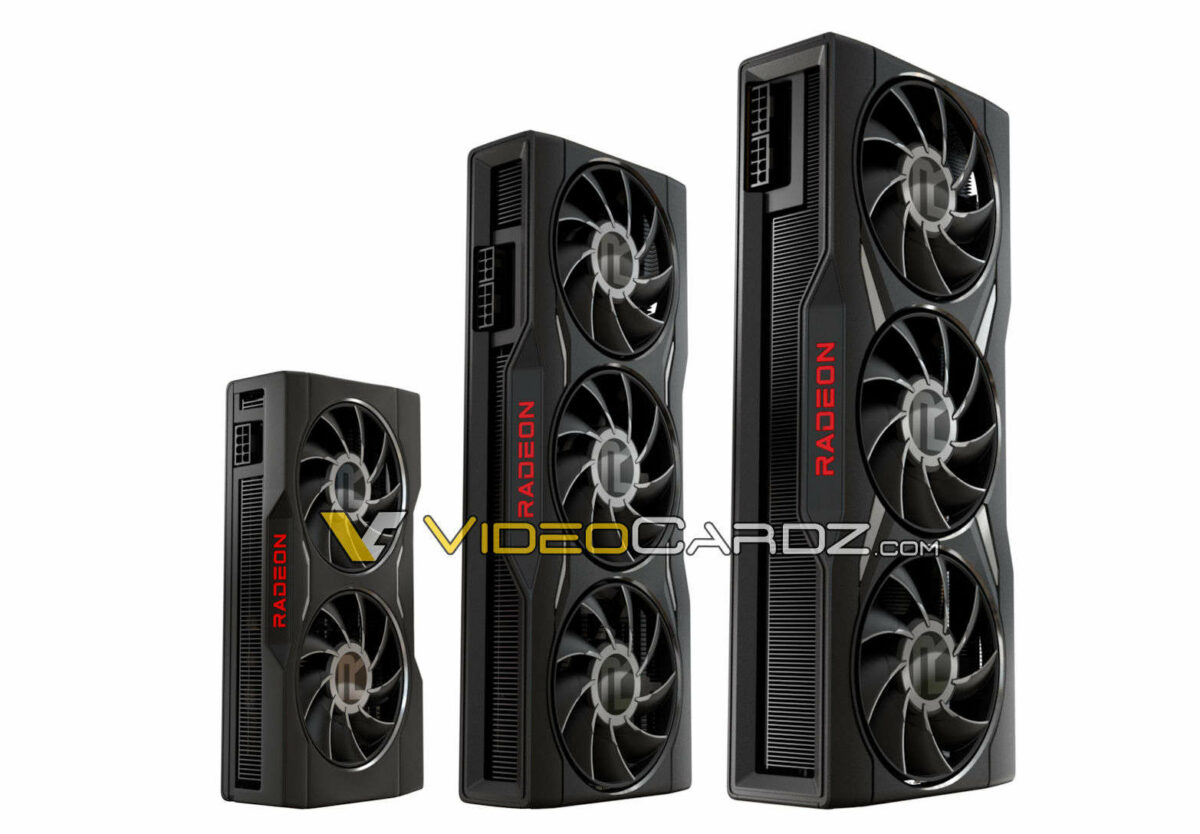 We still don't know if these new cards use the same GPUs as their older (RX 6xxx XT) counterparts, but the answer is likely yes. What we do know though, is that all three cards' streaming-processor count and VRAM size should match those of their analogues, augmented with 18Gbps GDDR6 memory speed this time around. Bus width is also larger on the RX 6650 XT, coming in at 192 bits instead of 128 bits present on RX 6600 XT.
AMD's Radeon RX 6950 XT TBP is up by 50W, from 300W on the RX 6900 XT. As for the other two cards, we still don't know.
Finally, the rumoured release date was pushed to May 10, from April 20 previously, making it coincide with non-OEM RX 6400 launch.