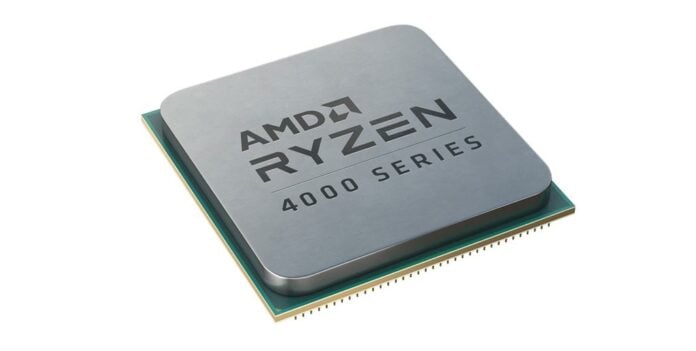 AMD is preparing to recycle some Zen 2-based dies to battle Intel's upcoming ADL-S Core i3 chips at the lower end of the market. The news about "Renoir-X" comes from the usually dependable Enthusiastic Citizen on the ChipHell forums, via VideoCardz.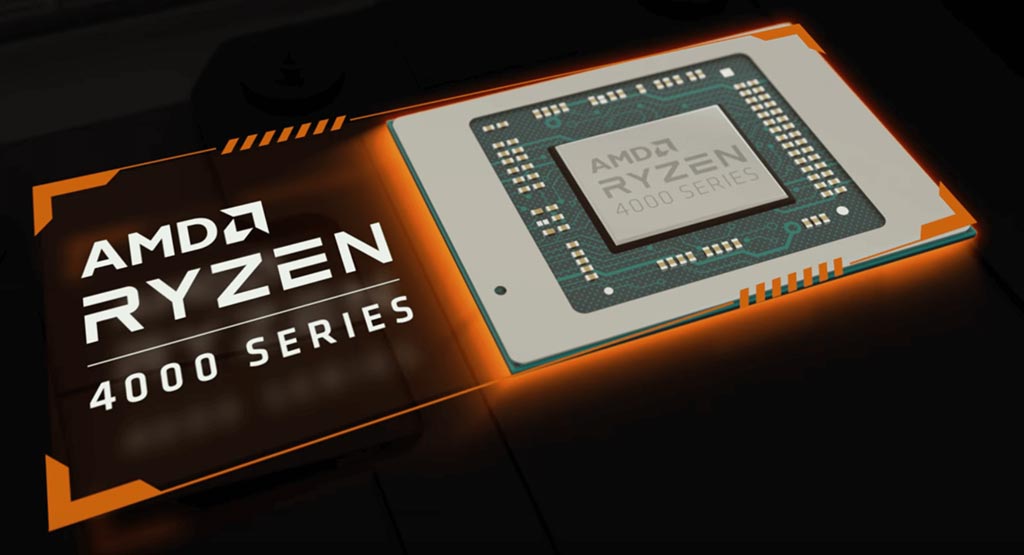 For utmost clarity we have bullet-pointed the purported features of the Renoir-X series, below:
AM4 socket compatible
Uses Zen 2 CPU cores
Built using 7nm technology
Will probably max out at 4C/8T
Could be offered to consumers as Ryzen 3 or Athlon-branded CPUs
The above configurations sound very much like the Ryzen 4000G line but without an integrated GPU. Twitter-based hardware hound Komachi spotted some parts listed on the USB-IF website in the summer, that could fit the above description. These were the Athlon Gold 4100GE (with an iGPU?), Ryzen 5 4500, and Ryzen 3 4100.
Competitive at the low-end
Why would AMD use some old Zen 2 bits and bobs to create this line of CPUs? The accepted logic is that the constituent parts didn't make it to higher-end CPUs/APUs due to iGPUs that didn't pass testing. It is economical to repurpose rather than trash the dies. It is also observed that Intel did not launch an 11th Gen Core i3 series for desktops, but is preparing ADL-S i3/Pentium parts and the Renoir-X is AMD's answer to competition in this important segment of the market. The rumoured ADL-S Core i3 and Pentium parts that are due early next year will not offer more than 4C/8T.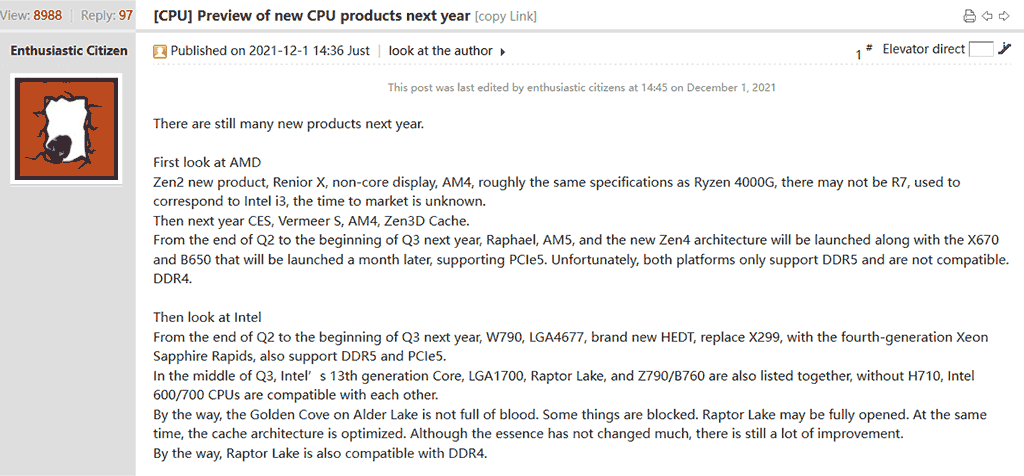 Other learnings from the Enthusiastic Citizen
The ChipHell poster didn't just mention Renoir-X in his post on Wednesday. AMD will launch the AM4-compatible Vermeer-S processors with 3D V-Cache at CES in January next year, reckons the poster, but that much was already widely expected.
For some more significant releases from AMD, it sounds like we will have to wait until Computex time for the likes of Raphael, AM5, and the new Zen 4 architecture to be revealed. The processor and technology presentations will be followed up by availability about a month later, alongside X670 and B650 motherboards. The Enthusiastic Citizen says that AMD's new motherboard chipsets will support PCIe 5.0 and DDR5, but interestingly there will be no DDR4 options made available. Let's hope DDR5 availability and pricing are more amenable by then.