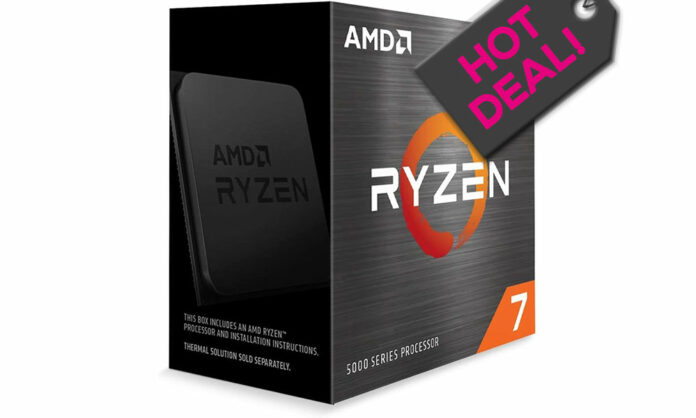 Next-gen CPUs are all well and good – some may even be deemed outstanding – but for the savvy shopper out there, the arrival of Zen 4 and Raptor Lake ought to make it easier to pick out last-gen bargains.
We've already seen retailers take the axe to Ryzen 7 5800X3D pricing, but the pick of the bunch right now is arguably the regular AMD Ryzen 7 5800X, which has dropped to an all-time-low. Over at Amazon US, the eight-core, 16-thread CPU is now available for under $250 bucks, while Amazon UK has it available for £225, representing a near-50 per cent reduction since launch.
For those in need of a recap, AMD's 105W chip is built on a 7nm process and can achieve a top speed of 4.7GHz. A solid bet for gaming and productivity, it is without doubt an excellent all-rounder that looks all the more enticing at the reduced fee.
Adding to the appeal is the fact that platform costs are much lower than the latest generations. Users of existing AM4 boards have a high chance of a drop-in upgrade, and even if you're starting afresh, competent B550 boards begin at around the £110 mark. Add, say, 32GB of DDR4 memory and a 1TB M.2 SSD, and you can get the essential building blocks a high-end PC for under £500.