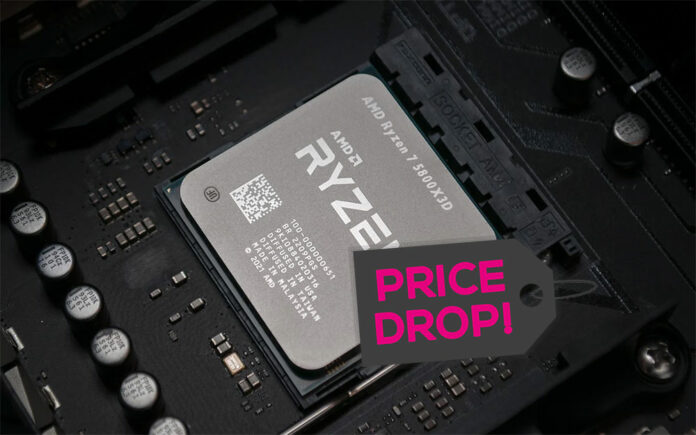 Fierce competition in the desktop CPU market is keeping us all on the edge of our seats. AMD laid down a solid marker with Ryzen 7000 Series, only for Intel to come along and play the role of major disruptor. Top-end Core i9-13900K goes toe-to-toe with the best that AMD has to offer, but it is further down the stack that Intel really stands apart.
Core i5-13600K, at under £400, delivers a true wallop and leaves a graveyard of mid-range chips trailing in its wake. Equivalent Ryzens struggle to compete on either price or performance, and even Intel's own last-gen Alder Lake stack is left looking timid by comparison. Spare a thought for anyone who splashed the cash on a limited edition 12900KS.
A cat among the pigeons will naturally force a rethink. Rumours of a 10-core Ryzen 7 7800X are abound, and in the interim, the cost of AMD's groundbreaking Ryzen 7 5800X3D has also been slashed dramatically.
Launched just six months ago with 3D V-Cache technology, the 5800X3D's 100MB (4MB L2, 96MB L3) of onboard cache proved beneficial in gaming workloads, and despite the introduction of next-gen parts, it remains a stellar choice for enthusiasts. A price cut always helps add to the attraction, and having arrived with a $449 MSRP, the cache-laden chip is now selling for $349.
Here in the UK, Ebuyer has cut the asking fee by over £100, and AWD-IT is listing the chip at £369.99. One would assume it is only a matter of time until other retailers follow suit.
Is it enough to stave off the threat of Raptor Lake? Probably not, but one thing's for certain, competition in the space will result in some eye-catching deals. Bring on Black Friday.