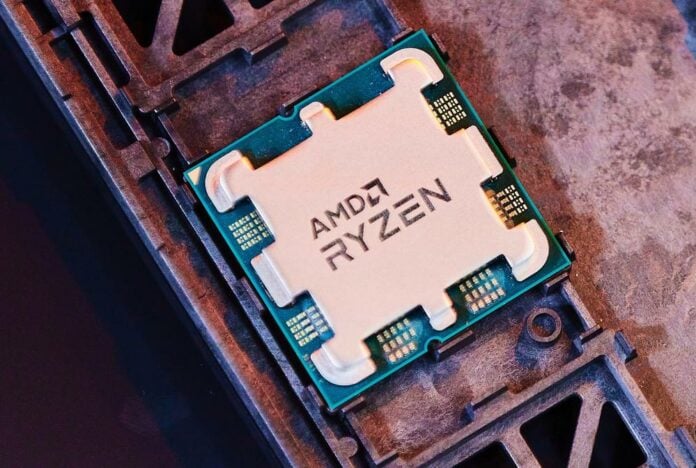 What could be one of AMD's next-gen Ryzen CPUs has been spotted feeding on some pretty high voltage.
Rumoured to be released somewhere around mid-Q3 this year, AMD's Ryzen 7000 series processors are much awaited as they mark the start of a brand-new AM5 LGA1718 socket, which comes with goodies such as PCIe 5.0, DDR5, USB 4, and hopefully more cores on the more powerful Zen 4 architecture.
In a screenshot published by @9550pro on Twitter, we see this mysterious AMD CPU is running at a massive 1.532V on an MSI MAG B650 motherboard.
The reasons for such high voltage could vary from an unfinished BIOS reporting wrong numbers to processor stress testing, or maybe just someone having fun overclocking. So, don't panic about it yet; after all, this is an engineering-sample chip.
What we know is that Zen 4 processors, codenamed 'Raphael,' are fabricated using TSMC's 5nm process, which makes this high voltage even less likely. Generally speaking, voltage goes down when the process shrinks.
Nevertheless, we're adamant plenty of motherboard partners do indeed have Zen 4 CPUs in their labs; they're typically provided many months in advance of full launch.