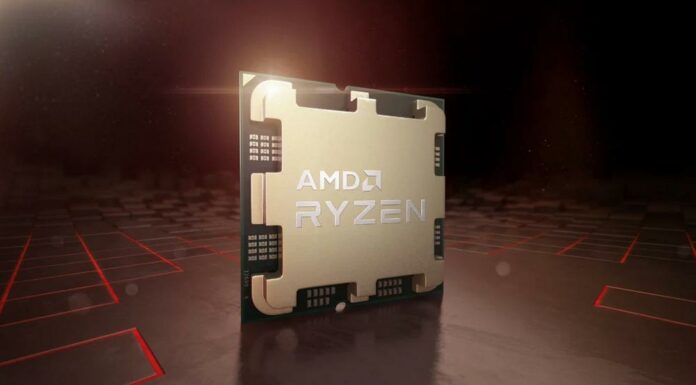 Early pricing for upcoming AMD Ryzen 7000 processors has surfaced on the virtual shelves of Canadian retailer PC-Canada.
The listings, which have since been removed, included upcoming Ryzen 9 7950X, Ryzen 9 7900X, Ryzen 7 7700X, and Ryzen 5 7600X CPUs, with prices starting at $423.99 CAD.
Expected to be unveiled on August 29 ahead of availability beginning September 15, Ryzen 7000 CPUs are highly anticipated thanks to their implementation of many forward-looking technologies such as PCIe 5.0, DDR5, and USB 4, marking the beginning of a (hopefully) long-living platform like its AMD predecessor.

In preparation for next month's release, it was only a matter of time before retailers started listing Ryzen 7000 CPUs on their websites. Spotted by @momomo_us, we can see that PC-Canada listed Ryzen 9 7950X for $1,158 CAD (£741), Ryzen 9 7900X for $798 CAD (£511), Ryzen 7 7700X for $631 CAD (£404), and Ryzen 5 7600X for $435 CAD (£279). Tray prices, presumably in 1,000-unit quantities, naturally fetch a little less, at pictured below.
In contrast to earlier leaks, these latest prices are comparatively high. The most likely reason is that these prices are merely placeholders – a common practice among retailers awaiting final pricing from their suppliers – and such leaks should always be taken with a pinch of salt.
Another important note is that these CPUs are marked as 'WOF' (Without Fan?) suggesting that there is no cooler inside the box across the entire range. We've previously speculated that AMD may stop bundling coolers with its mid-range parts, and this leak appears to corroborate such suggestions. We shall know soon. In the meantime, why not try your luck on our be quiet! giveaway, just in case bundled coolers do become a thing of the past.
Concrete pricing information should become available with AMD's announcement in just a couple of weeks' time, but whether or not launch-day stock will be sufficient remains to be seen. Here's hoping the shortages that plagued Ryzen 5000 Series aren't as severe this time around.