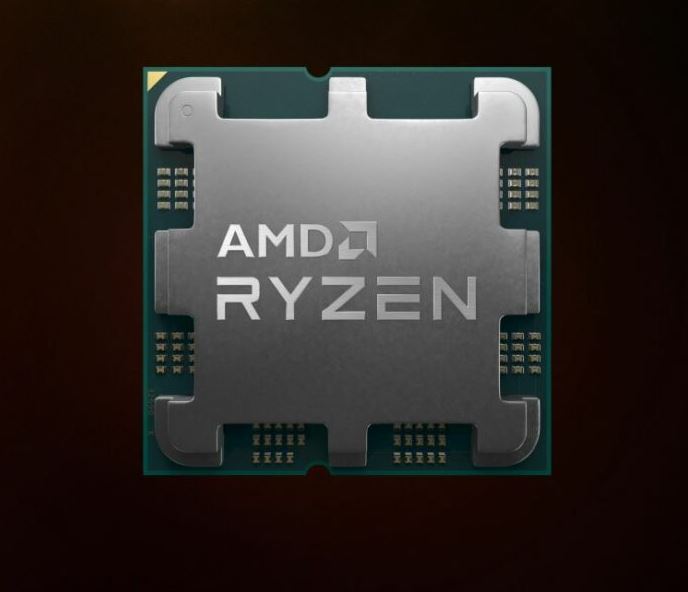 Next-gen processor leaks keep on coming. This time around, AMD's Ryzen 7000 retail packaging is doing the rounds, featuring new premium-looking design for high-end models, alongside some pricing estimations.
Our colleagues at Videocardz have managed to get their hands on a potential render of AMD's Ryzen 9 7000 retail box. According to the source, this image comes from an internal presentation at AMD, however, Videocardz wasn't able to confirm the authenticity.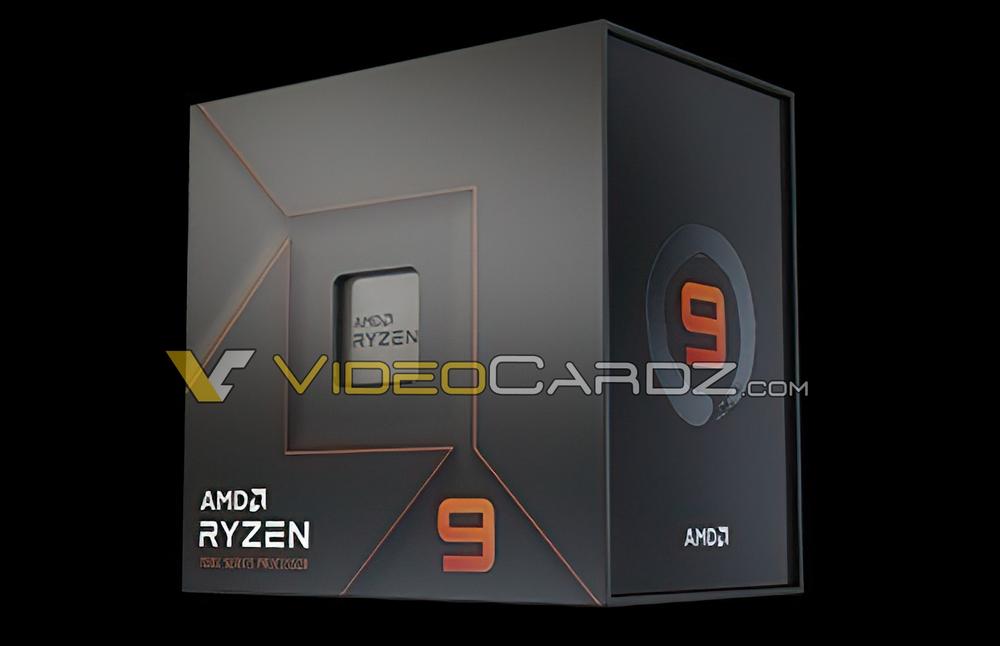 From the picture, we can see that it's a high-end Ryzen 9 model, probably a Ryzen 7900X or 7950X. Unlike last-gen where AMD used a simple box opening, this one seems to have a tray-style design, where the inner box slides out from the sides. The window showcasing the CPU has also changed, this time positioned in the packaging front instead of the side on Ryzen 5000.
Moreover, from its size, we can assume that there is no cooler inside, which is normal for AMD's top-end parts. Customers buying $600+ CPUs are expected to adopt a third-party cooler, whose importance could be magnified with next-gen flagships throught to carry a 170W TDP.
This brings us to another point. Even 'smaller' (eight-core) Ryzen 7000 CPUs are rumoured to have 105W TDP – matching top-end parts of the current generation – so does this mean we won't see any more coolers included with mid-range CPUs, too? Food for thought.
Together with the leaked image Videocardz also received some indication of pricing, with the source providing the following estimates:
Ryzen 7 7700X MSRP = Ryzen 7 5700X MSRP
Ryzen 7 7800X MSRP > Ryzen 7 5800X MSRP
Ryzen 9 7xy0X MSRP > Ryzen 9 5xy0X MSRP
This information shows that a Ryzen 7 7800X exists, at least in the internal planning. Coupled with our previous article about Ryzen 7000 pricing, things could pan out as follows:
AMD Ryzen 9 7950X for $700
AMD Ryzen 9 7900X for $600
AMD Ryzen 7 7800X for $450
AMD Ryzen 7 7700X for $300
AMD Ryzen 5 7600X for $200
Such estimates should be taken with a pinch of salt at this stage, but we shouldn't have to wait long for more concrete info as AMD's official reveal event set for August 29th.