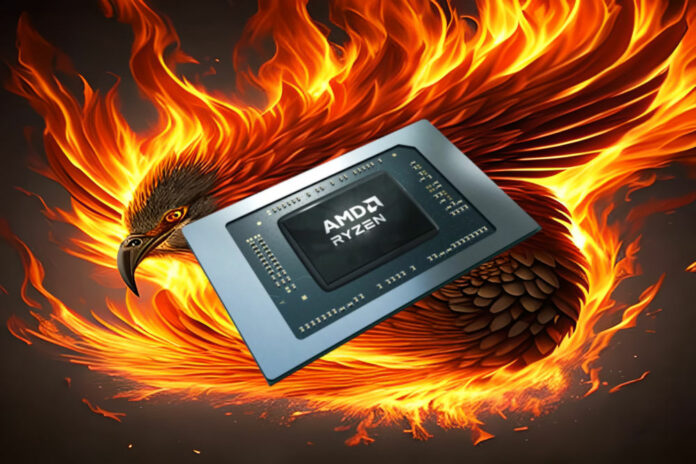 AMD's 2023 assault for mobile CPUs takes the form of Ryzen 7040HS and 7040U 'Phoenix' Series tying Zen 4 CPU cores and RDNA 3 graphics for the first time. A trio of 35-45W HS-suffixed chips broke cover at January's CES show and were originally slated for release in March. Delayed until this month, don't expect laptops to arrive on shelf for a little while. Augmenting their release and based on the same underlying smarts, AMD is busy putting the final touches on a quartet of 15-30W 7040U chips designed for ultra-thin notebooks.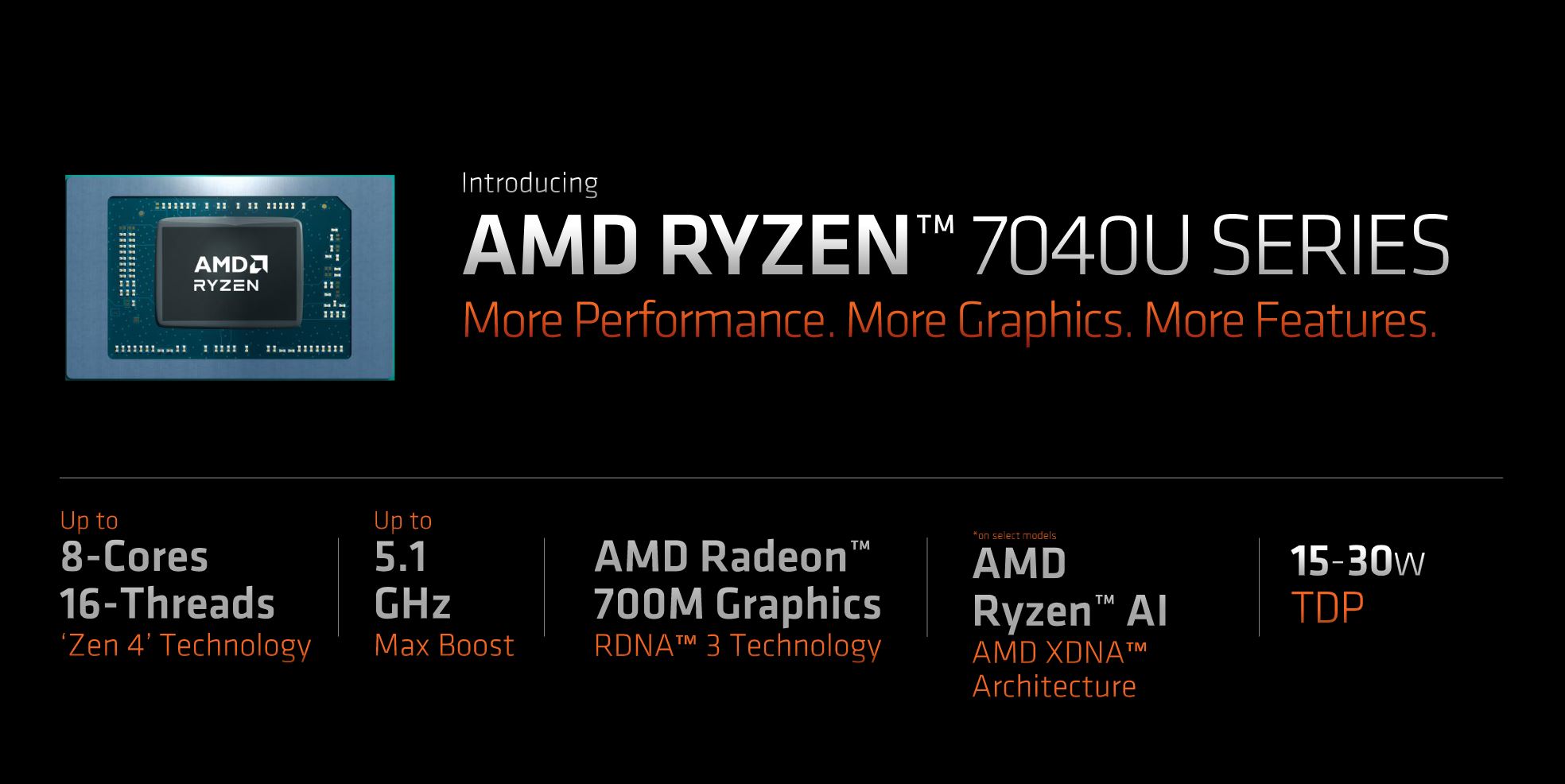 The building blocks are consistent across HS and U chips, though no obvious sacrifices are made when lowering TDP significantly. For example, 7040U carries an identical maximum eight cores and 16 threads, tops out at 5.1GHz – instead of 5.2GHz on Ryzen 9 7940HS – and also has the Xilinx XDNA-powered AI Engine. Let's examine further.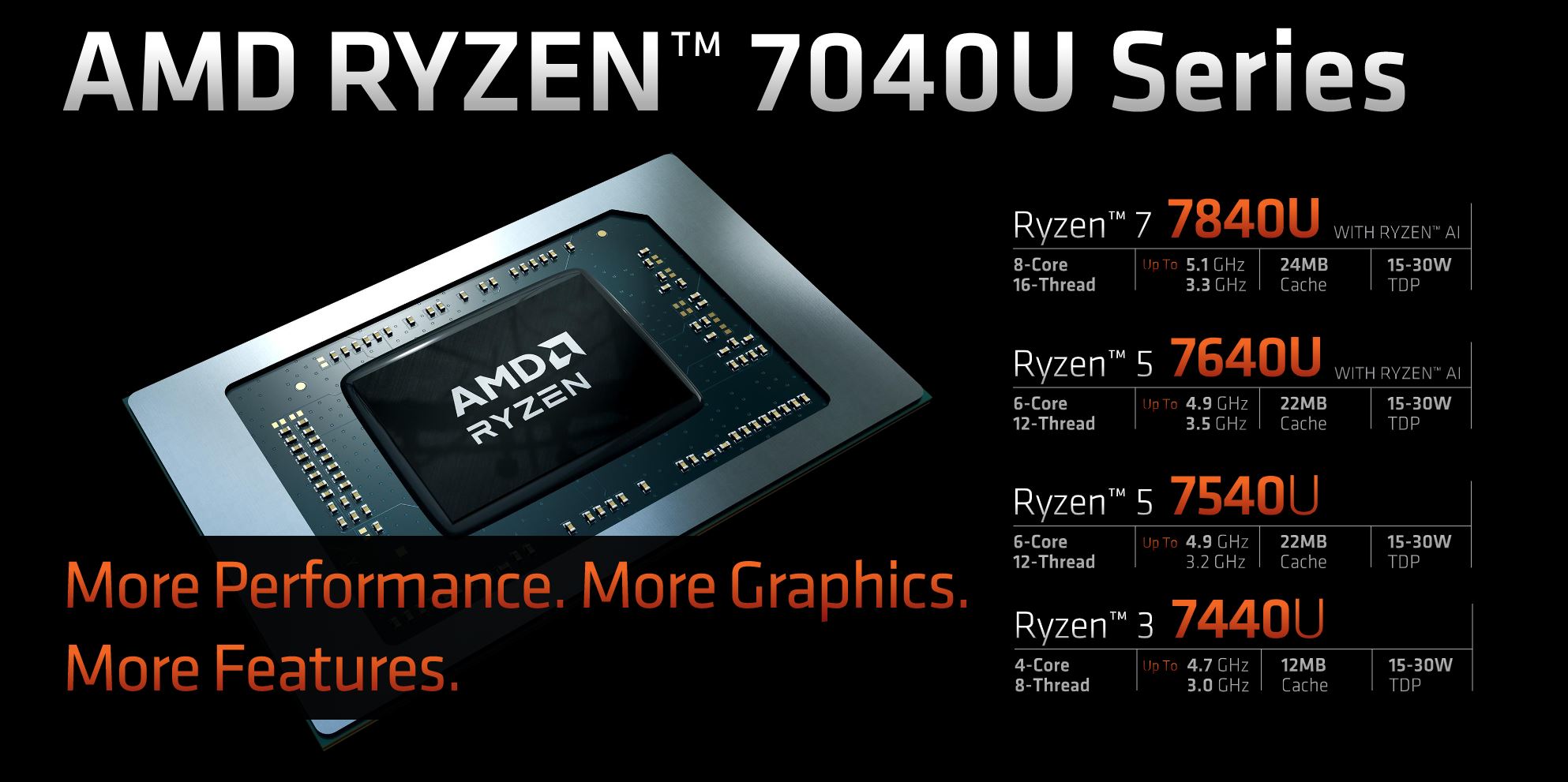 Assuming AMD refers to cache in the same parlance for both HS and U Series, there's a lot less here, which makes sense as caches take space and burn power. Comparing like for like, Ryzen 7 7840HS has 40MB whilst Ryzen 7 7840U carries a markedly lower 24MB.
Being aimed at more notebooks without discrete graphics, it makes sense for AMD to introduce a Ryzen 3 7040U chip into the fold. It's represented by the 7440U, which is a four-core, eight-thread model peaking out at 4.7GHz. No comparison HS chip exists.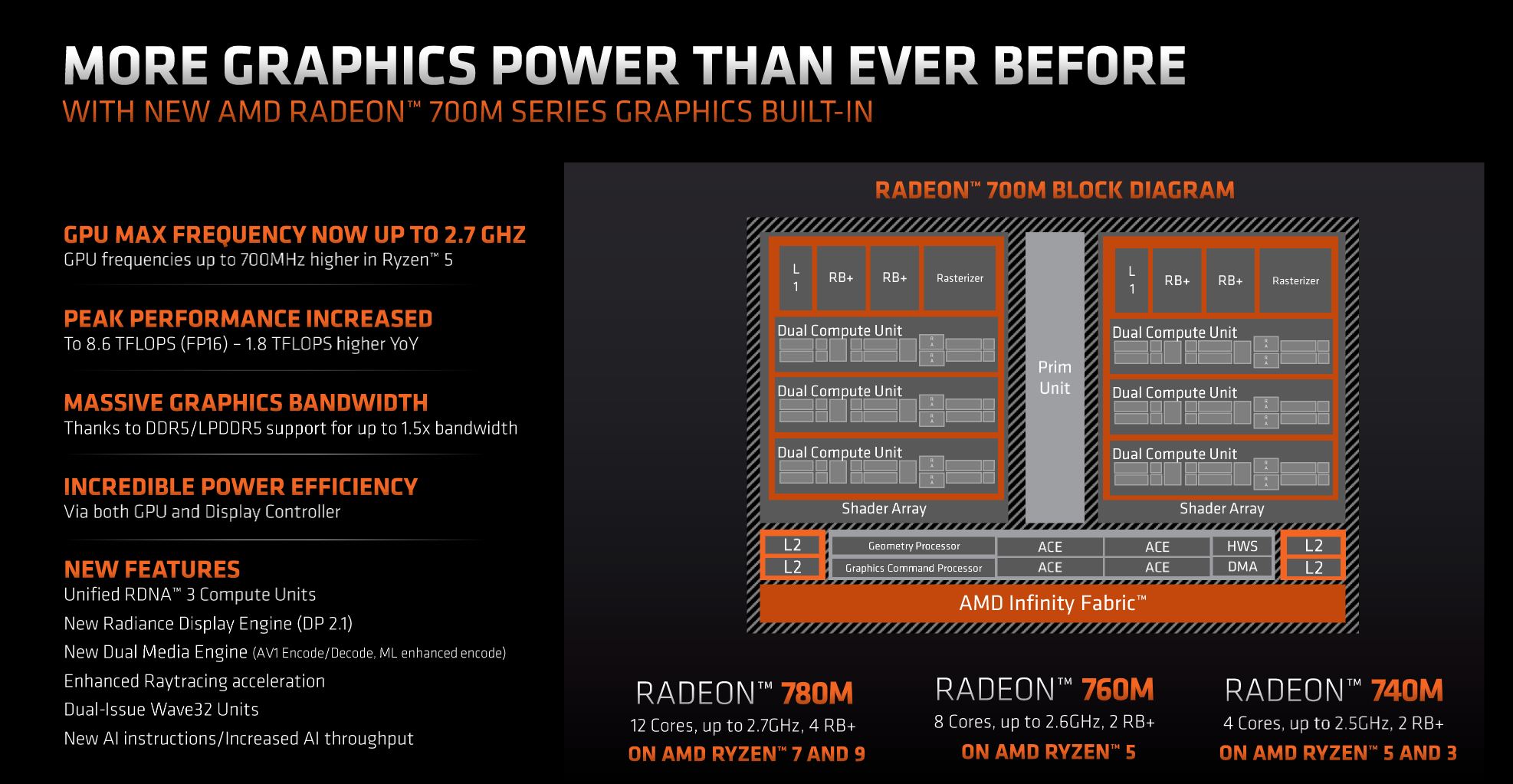 More importantly for gamers on the go, AMD carries over RDNA 3 graphics. It is the first time we've seen them on a U-class of chip. Keeping continuity between ranges, Ryzen 7 gets Radeon 780M, select Ryzen 5 receive 760M, but for the first time, there's an even further cut-down Ryzen 740M for 7540U and 7440U.
Native graphics performance ought to be similar to HS chips' as the core compositions and speeds are near-on identical.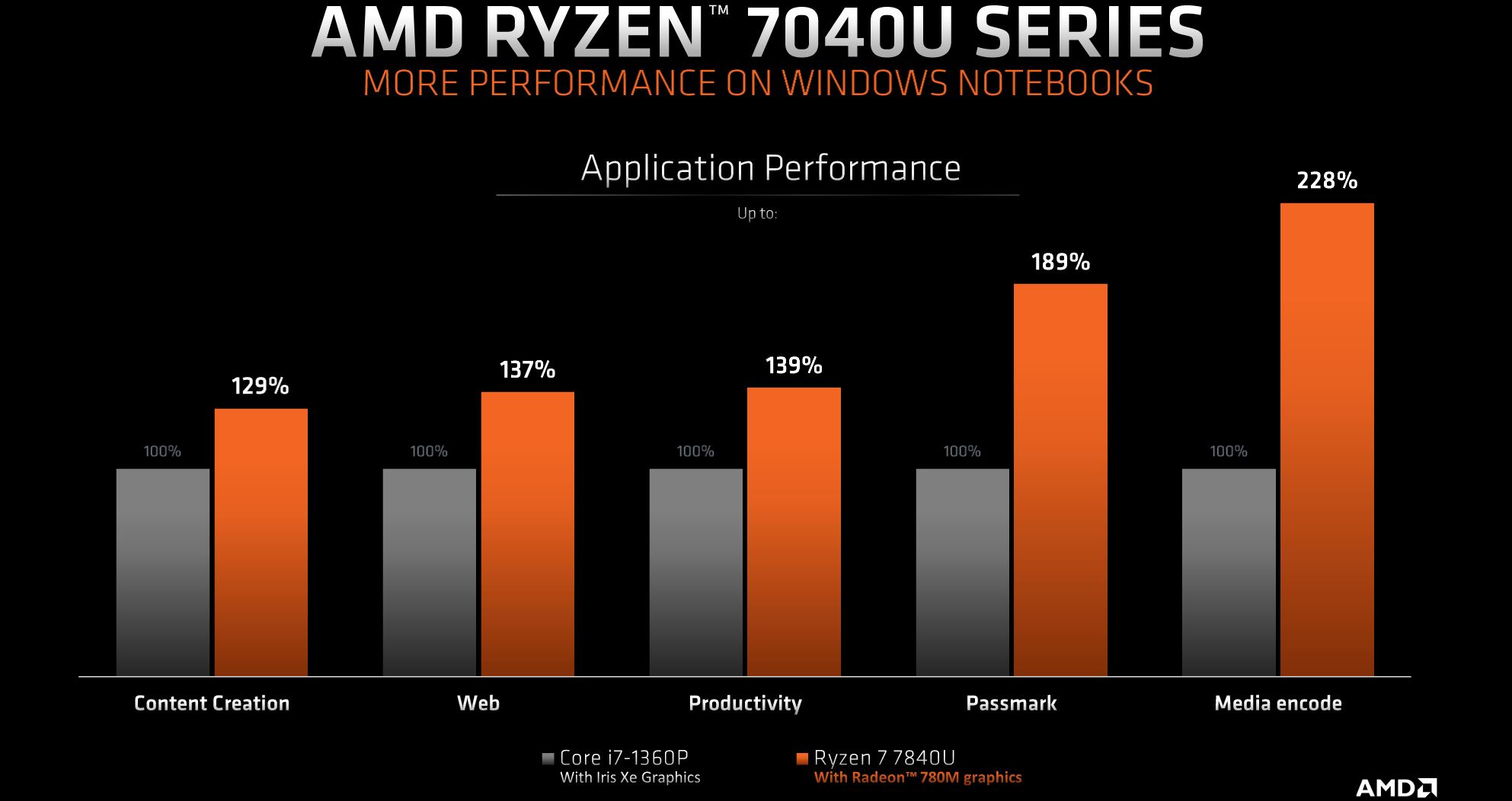 AMD's internal numbers paint suitably vivid performance pictures for both the Zen 4 cores and Radeon 780M integrated graphics. Considered to be far superior than, say, an Intel Core i7-1360P from an application performance point of view, AMD is equally bullish about its latest mobile processor's light gaming credentials.
Looking great on paper, AMD needs to get Ryzen 7040U Series-based laptops out to the market as quickly as possible; any HS-like delay is unacceptable when trying to prise market share away from rival Intel.
There's no firm word on partner laptop availability yet, and we'll update the article once we know more.