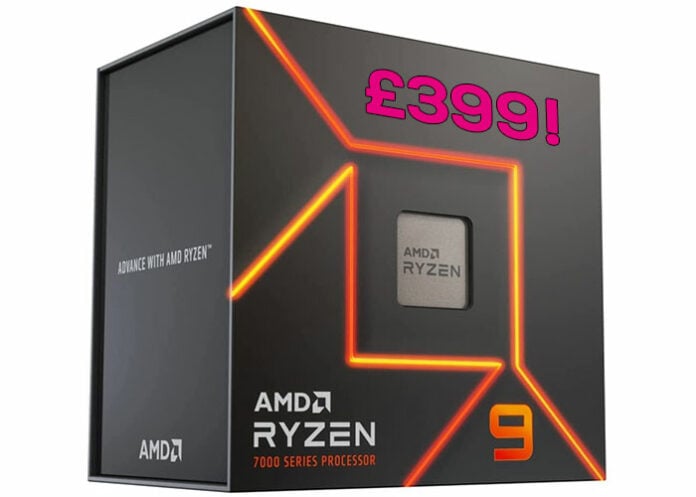 AMD Ryzen 9 7900X
---
"AMD Ryzen 9 7900X is a powerful gaming and streaming desktop processor that comes with 12 CPU cores, 24 threads and a boost clock speed of 5.6GHz."
We earn a commission if you make a purchase, at no additional cost to you.
It would seem AMD is still struggling to juggle all the latest and greatest Ryzen 7000 series processors. Pricing has fluctuated dramatically since launch, and with the arrival of gaming-specific X3D counterparts, regular models may feel detached from the spotlight.
Nothing a good ol' fashioned price cut can't solve. Right now, the unlocked 12-core, 24-thread Ryzen 9 7900X has plummeted to an incredible £399 / $419. Remember, this CPU launched merely six months ago carrying an MSRP of £580 / $549. A 30 per cent price cut in such a short space of time is unheard of, and reflects fierce competition in the space.
Intel has gone nuclear with Raptor Lake processors that are also going cheap, and one has to wonder, given that the likes of Ryzen 9 7900X and Core i5-13600K are excellent all-rounders, what breathing space is left for impending Ryzen 7 5800X3D? Arriving at around £449, said chip will have to destroy the gaming benchmarks to stand a chance.
The good news for consumers is that such an abundance of high-quality CPUs results in continued jostling for position. With AM5 platform costs becoming all the more attractive, the likes of Ryzen 9 7900X now offer far greater appeal than at launch.