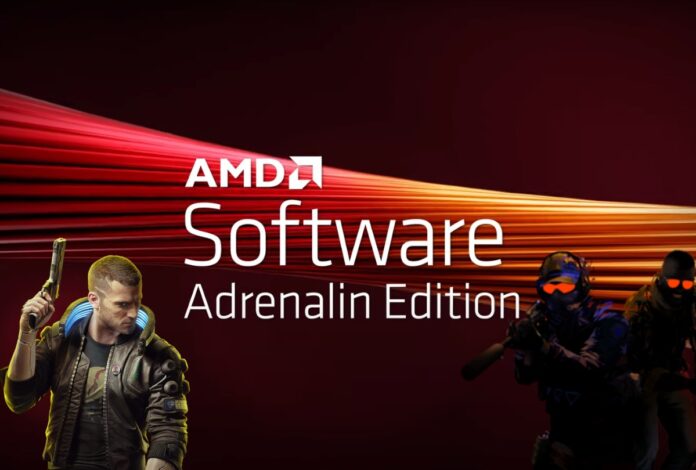 AMD Adrenaline 23.9.3 is now available for download. The new driver brings performance optimisations to CDPR's latest Cyberpunk: 2077: Phantom Liberty, Valve's smashing sequel Counter-Strike 2, and multiplayer heist simulator, Payday 3.
Getting straight into it, Cyberpunk 2077: Phantom Liberty launched to rave reviews this week and is seen by many as developer CDPR's return to form. It adds a spy-thriller adventure with enhanced RPG elements and a new sprawling section called Dogtown for players to explore.
Besides this, Update 2.0 launched a few days before the new expansion and all systems have been overhauled, including new skill trees and perks, revamped police, in-depth vehicular combat and much more. There is an option to reset your Perk points, but we suggest going at it fresh, because it definitely feels like a brand-new game.
Meanwhile, Counter-Strike 2 launched as a hot-release just last night, and is a sequel to everyone's favourite ultra-competitive FPS CS:GO. It features updated visuals, a new rating system, volumetric lighting, dynamic smoke grenades, updated maps, 128-tick multiplayer server architecture, enhanced audio, and much, much more. Plus, now it's optimised for your shiny-new AMD Radeon RX 7800 XT. Go, go, go!
Last but certainly not least, Starbreeze Studio's long-awaited threequel, Payday 3, was released last week, although I won't recommend diving in just yet because the game is currently facing some major server issues.
Don't get me wrong, the game's everything you would expect from a sequel, featuring updated visuals, improved gameplay and all, except, being an online-only title, it's been near impossible trying to get into a session with friends, with some players reporting over an hour wait before being kicked out of a session. That's enough to get my blood boiling. Releasing for free on Xbox Game Pass didn't do the servers any favours, it seems. I hope the issues will be ironed out soon enough, especially for those who paid top dollar.
Rounding off, AMD also adds optimisations for generative AI tools, MeanVarianceNormalization (MVN) and Stable Diffusion variants. Plus, Team Red also added to the list of known issues, hopefully we'll have some juicy bug fixes included in the next major driver update.
As per usual, AMD Software Adrenaline 23.9.3 WHQL is available to download here, while the patch notes can be viewed down below. Happy gaming.
AMD Software Adrenalin Edition 23.9.3 Driver Release Notes
New Game Support
​​​​​​​Counter Strike 2
Cyberpunk 2077: Phantom Liberty
PAYDAY 3
MeanVarianceNormalization (MVN) and Stable Diffusion variants optimizations
Known Issues
Performance Metrics Overlay may report N/A for FPS on various games.
Audio may intermittently become out of sync with video when recording from AMD Software: Adrenalin Edition with AV1 codec.
The display may intermittently freeze after changing the encoding format while streaming select games using AMD Link. Users experiencing this issue are suggested to select the desired encode format before streaming as a temporary workaround.
Important Notes
Factory Reset has been temporarily disabled as a precautionary measure while we address isolated installation issues that have been reported during PC upgrades. Users may use AMD Cleanup Utility as a temporary option.