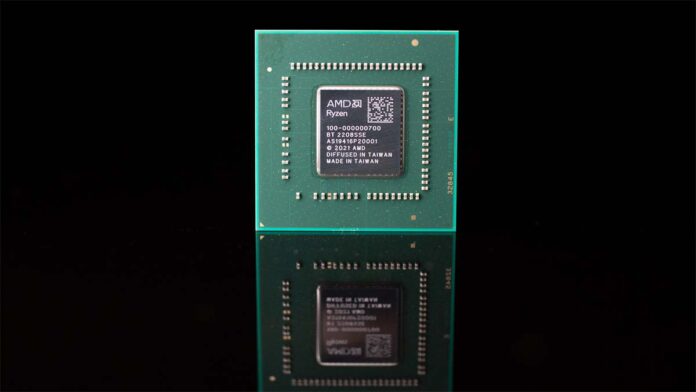 Announced at Computex in May, AMD today officially unveils more details regarding mobile APUs specifically designed to go into $399-$699 thin-and-light laptops. Codenamed Mendocino, we learn they're launching in Q4 and are called AMD Ryzen 7020 Series and Athlon 7020 Series.
AMD confirms much of what we already knew. Mendocino-based APUs – chips which integrate CPU cores and graphics into one die – are based on the older, but still reasonable, Zen 2 architecture and are armed with a maximum four cores and eight threads. Enough performance at a peak 4.3GHz boost frequency for a solid everyday experience.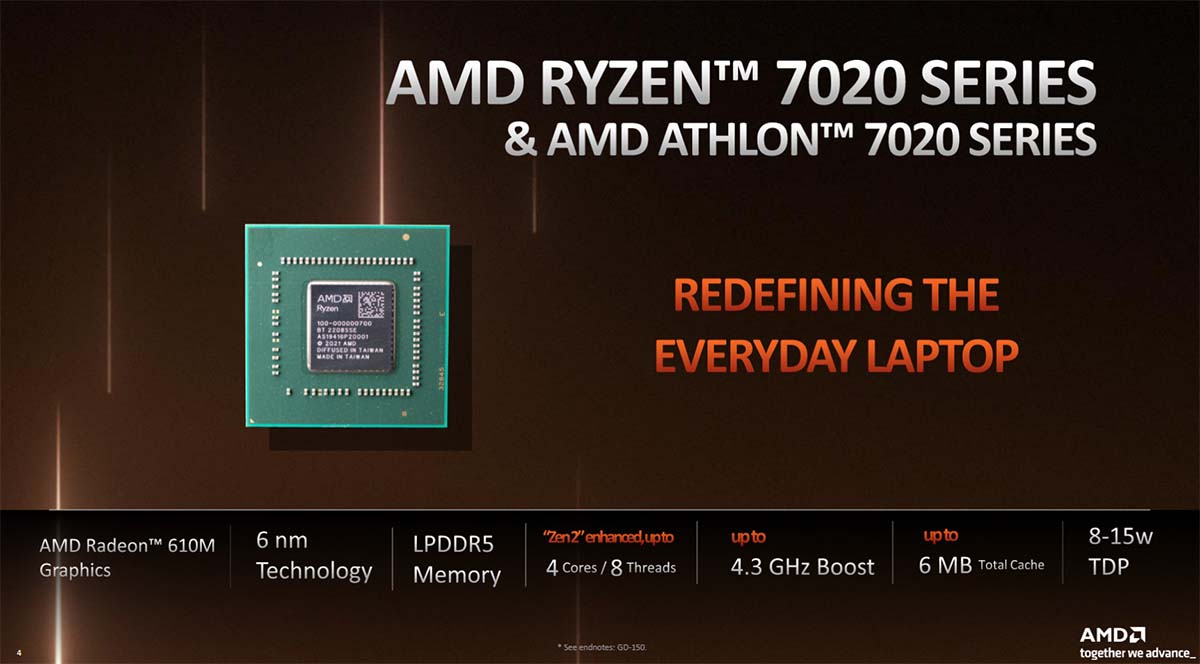 Mating the CPU with RDNA 2 graphics is a wise move, and Radeon 610M is the official name of the GPU component. Don't expect triple-A performance, mind, as the cutdown graphics feature only two CUs, which ought to be enough for basic eSports. Nevertheless, display flexibility extends to four displays and features AVI decode. Want more? AMD has the powerful Ryzen 6000 Series Mobile touting Zen 3+ and up to 12-core RDNA 2.
These 6nm chips use only LPDDR5 memory and are plumbed with a configurable 8-15W TDP, meaning they're primed for truly thin-and-light laptops that espouse decent battery life of, according to AMD, at least 12 hours video playback. On a call, the company suggested some laptop partners might be able to squeeze double that longevity into their designs.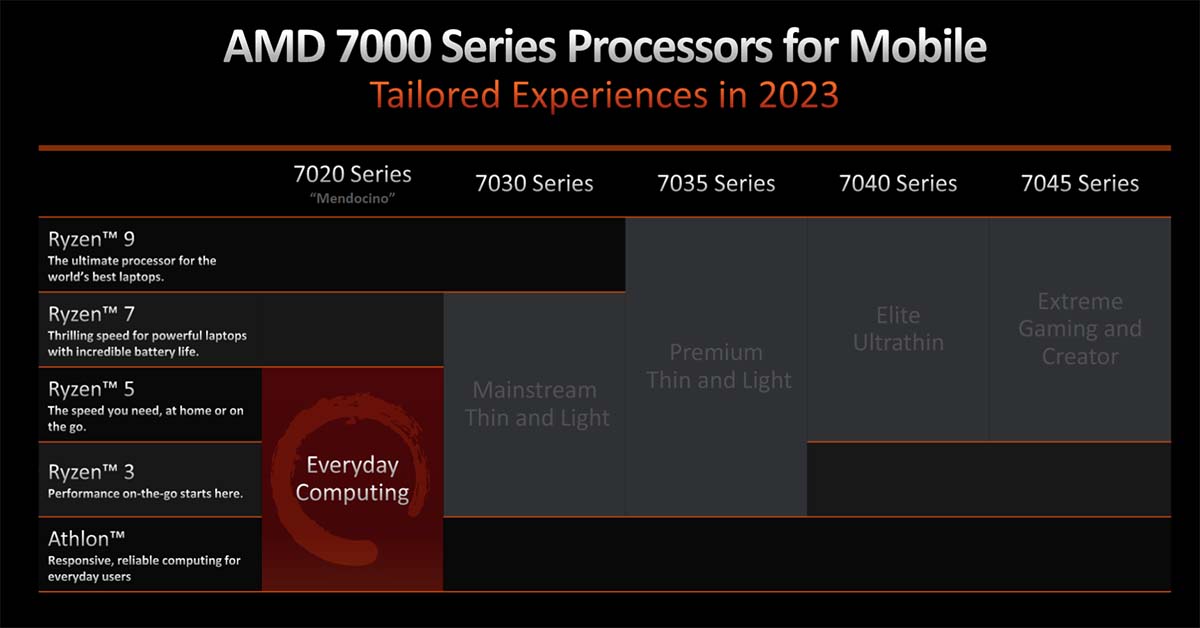 Here's AMD's model numbering for laptop processors mostly coming in 2023. Mendocino '7020' occupies the bottom-left, running from Athlon through to Ryzen 5. Understanding the nomenclature becomes simpler when referencing how AMD is framing mobile chips moving forward.
The first and third numbers are fixed and relate to the chip being from the 2023 portfolio (7), with the CPU based on the Zen 2 architecture (2). Second and fourth depend upon the exact model and change as we scale the ladder. Got that?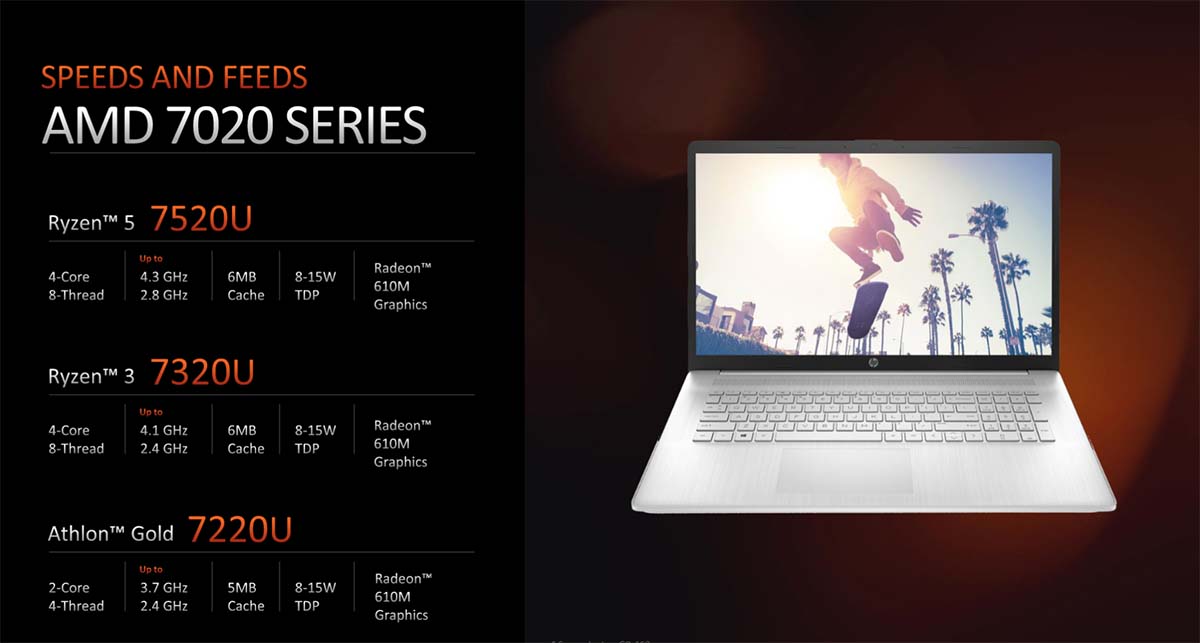 Only three APUs will be released in the initial tranche. Model numbering makes more sense now, as the processor family is represented in the second number and low-power designation with the 'U' suffix.
Though based on the same architecture, the two-core, four-thread chip is referred to as Athlon Gold. Guess you need at least eight threads to make even the Ryzen 3 grade.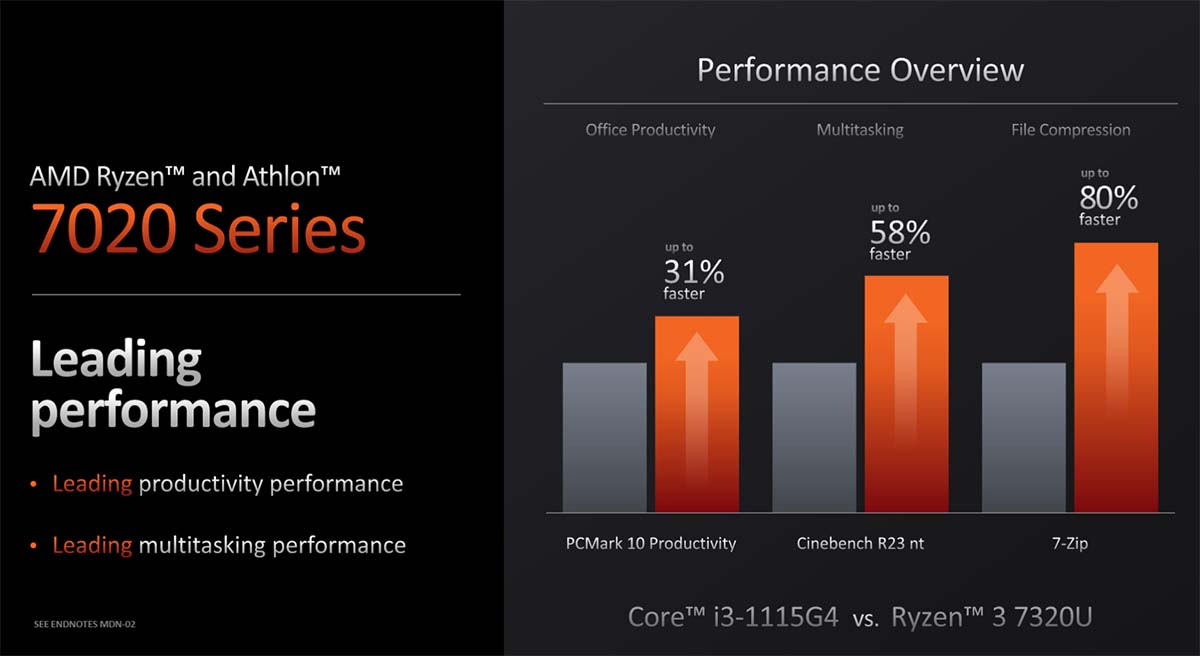 AMD cites Ryzen 3 performance advantage over, say, an Intel Core i3-1115G4. That's a disingenuous comparison as the Intel chip was released two years ago and only features two cores and four threads – it should ideally be compared to Athlon Gold 7220U.
Nevertheless, that's getting away from the point, which is AMD needs to have a strong presence in the entry-level thin-and-light laptop market. Full-on Ryzen 6000/7000 series is considered too expense for that role, so, on paper at least, Mendocino-based APUs make sense.
As always, the proof of the pudding is in the eating, and we wait to get our hands on a model from the big boys in the coming months.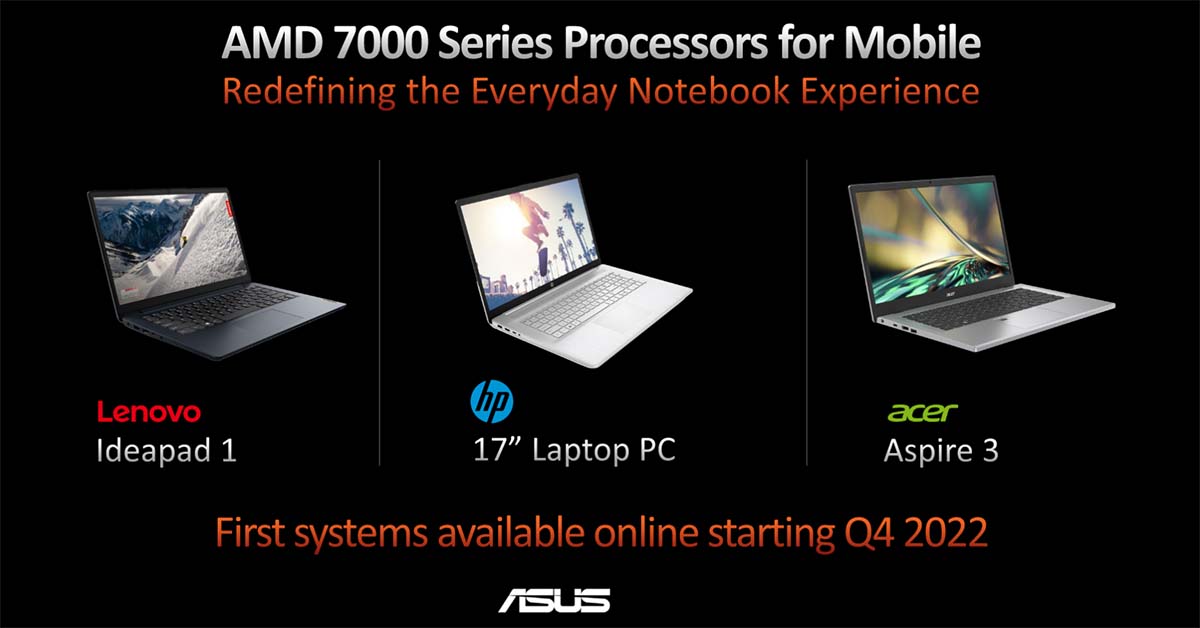 AMD says Ryzen 3 7320U will be first out of the gate in terms of availability, with the other two chips 'closely trailing it.' Going by the specs, Ryzen 3 is perilously close to Ryzen 5 in probable performance, so it looks set to be the star SKU.