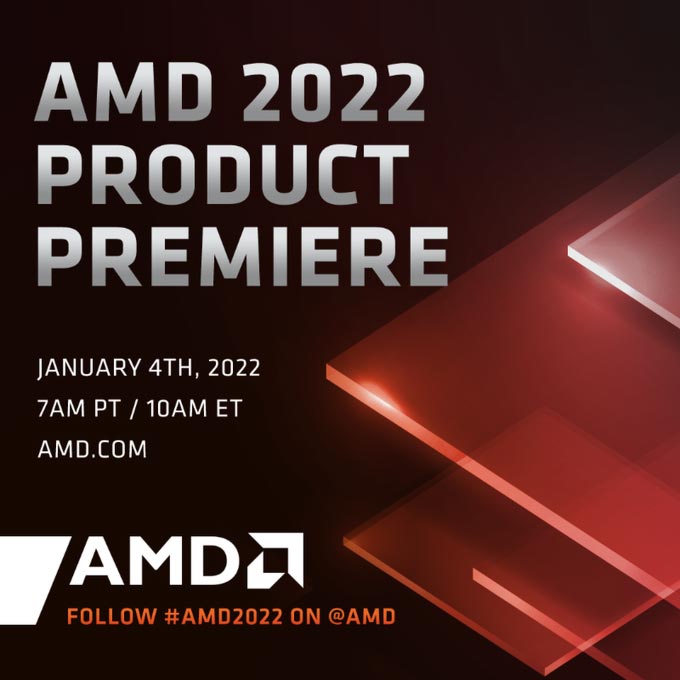 Last week, Club386 received a notice from AMD requesting that we keep our calendars open for a virtual press conference on January 4, during CES 2022. The event was billed as being presented by AMD President and CEO, Dr. Lisa Su. Presentation coverage would include highlights of "upcoming computing and graphics solutions."
January 4 looks like it will be a very heavy day for tech news because, as noted in our Roundup of Tuesday, Dec 7, AMD, Intel, and Nvidia all have pre-CES keynote presentations scheduled. Perhaps now feeling the pressure of competition, AMD has seen fit to release a tease about what to expect during the keynote on the day.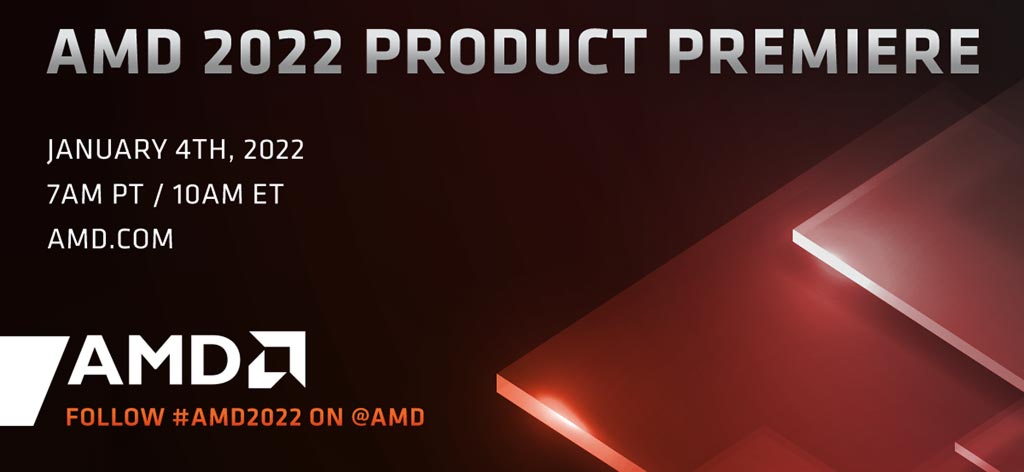 In an updated news release, and on social media posts released yesterday, AMD says that "Dr. Su will highlight innovations and solutions featuring upcoming AMD Ryzen processors and AMD Radeon graphics." Thus, as fitting for the Consumer Electronics Show, we are certain to get a flurry of information of consumer Ryzen and Radeon parts. However, we might get some supplementary info about the likes of Epyc, Instinct, and other business/enterprise facing products, too.
An updated event page says we should look forward to the keynote, and following AMD demonstrations, at CES 2022:
Next-Level Gaming with AMD Advantage Laptops
AMD Ryzen Mobile Processors for ultrathin notebooks
New commercial laptops featuring AMD Ryzen PRO Mobile Processors
Custom Built Desktops with AMD Ryzen Processors and AMD Radeon Graphics
The clincher is that during the livestream, AMD asserts that "AMD will demonstrate how we will make 2022 an unforgettable year for gamers, creators and mobile PC users."
Possible product launch highlights
So, what does all the above blurb mean in terms of actual products? On the CPU side, we think there will be an answer to Intel's Alder Lake chips. Intel has gained favourable reviews for its ADL-S K performance desktop parts, and its lower-tier and more accessibly-priced Core CPUs are eagerly awaited. AMD has previously teased Zen 3-based Ryzen processors that are enhanced by 3D V-Cache, and we might see the first such processors launched. As a reminder, 3D V-Cache is expected to deliver an average 15 per cent performance uplift in gaming.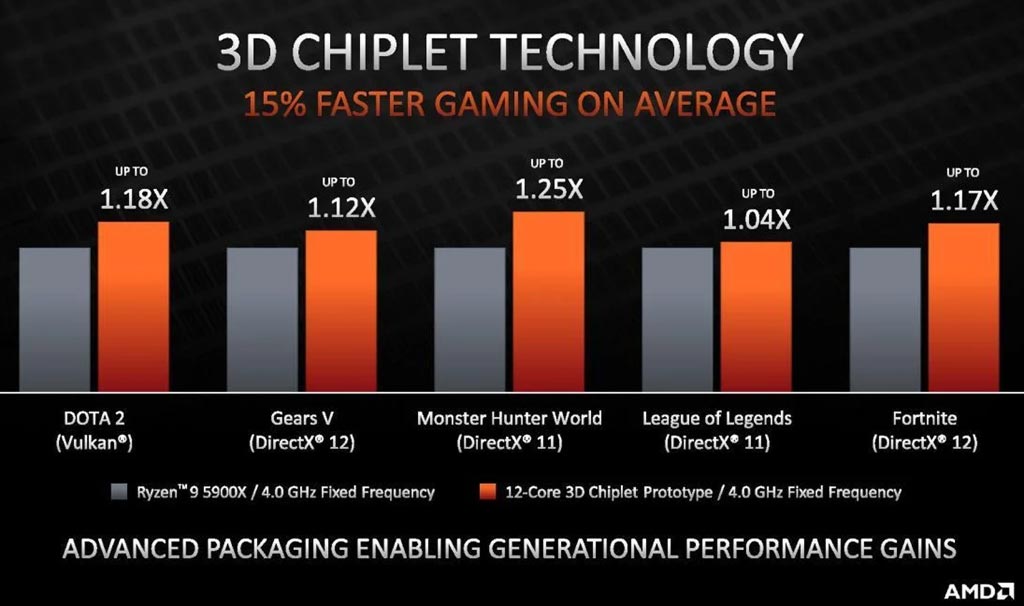 On the graphics side of things, AMD's Radeon RX 6500 XT and RX 6400 RDNA 2 graphics cards have been cropping up in all sorts of leaks lately, so are likely to be major product launches at CES. AMD's latest RDNA 2 graphics are aimed to do battle against Nvidia GeForce RTX 3050/Ti and Intel Arc Alchemist entry-level cards.
Last but not least, we should see some updated APUs and mobile processors from AMD. The launch of AMD "Rembrandt" APUs mixing the twin delights of Zen 3 CPU cores and RDNA 2 graphics cores would be a treat. If we are very lucky, then AMD could show us some new roadmaps and sketch out plans for Zen 4 and RDNA 3 consumer products.