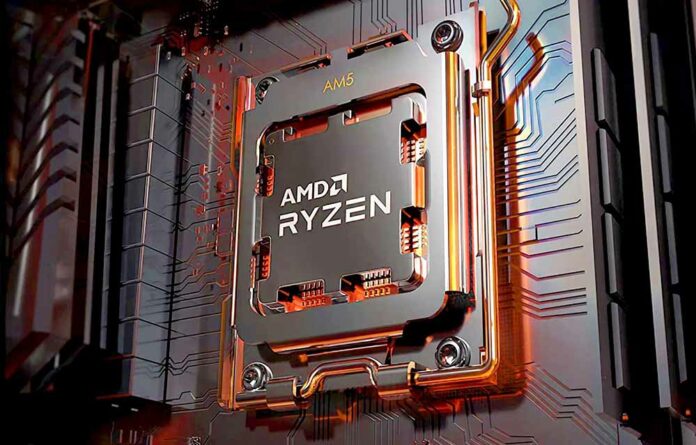 You know it's coming, don't you? AMD plans to unleash next-generation Zen 4 architecture first on desktop gather pace as the company is holding a livestream event on August 29.
According to a brief announcement, there will be "a livestream premiere to unveil next generation AMD PC products. CEO Dr. Lisa Su, CTO and EVP Mark Papermaster, and other AMD executives will present details on the latest "Zen 4″ architecture powering upcoming AMD Ryzen processors and the all new AM5 platform designed to drive a new era of performance desktop PCs."
You'll be able to watch the livestream on AMD's YouTube channel on August 29 at 7pm ET, translating to August 30 midnight in the UK.
As a recap, Zen 4 offers greater than 15 per cent single-thread uplift compared to Zen 3, with gains emanating from frequency and IPC. Outside of hard-nosed architecture, Zen 4 doubles L2 cache to 1MB per core and is expected to scale close to 6GHz when all silicon guns are blazing.
Desktop models touting Zen 4 smarts are known as Ryzen 7000 Series. It's rumoured four models will be in the initial tranche, running all the way up to Ryzen 9 7950X, which boosts to an alleged 5.7GHz and is outfitted with a 170W TDP.
For those not in the know, Ryzen 7000 Series debuts on a new platform known as AM5 that brings PCIe 5.0 and DDR5 for the first time to the AMD ecosystem.
Mark your calendars; things in the CPU world are taking a turn for the better.