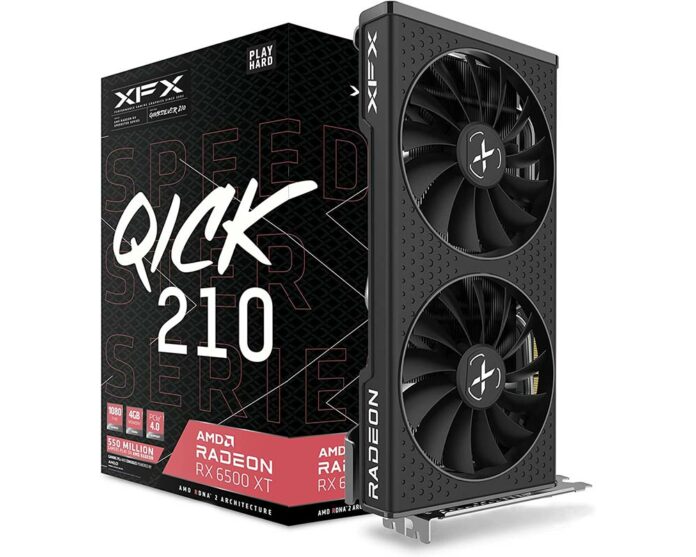 The ongoing GPU crisis has taken a turn for the worse, folks. As if exorbitant pricing on high-end models wasn't bad enough, the decidedly low-end Radeon RX 6500 XT has come along and sold out in a matter of minutes.
Here's a card with lightweight gaming capabilities, limited multimedia credentials, only two display outputs, and a 4GB framebuffer that's quickly swamped and of little use to miners. Heck, stick said card in a PCIe 3.0 system and performance drops off even further.
The in-depth Club386 review tells you everything you need to know, yet unprecedented stock shortages are such that even a GPU as underwhelming as this is able to sell out quickly. Here in the UK, Overclockers was keen to advertise availability at launch, but consumers hoping to bag a £180 GPU found stock had disappeared from the virtual shelves in 28 minutes flat. Fast forward less than 24 hours, and listings now start at £225, rising to a mind-boggling £330.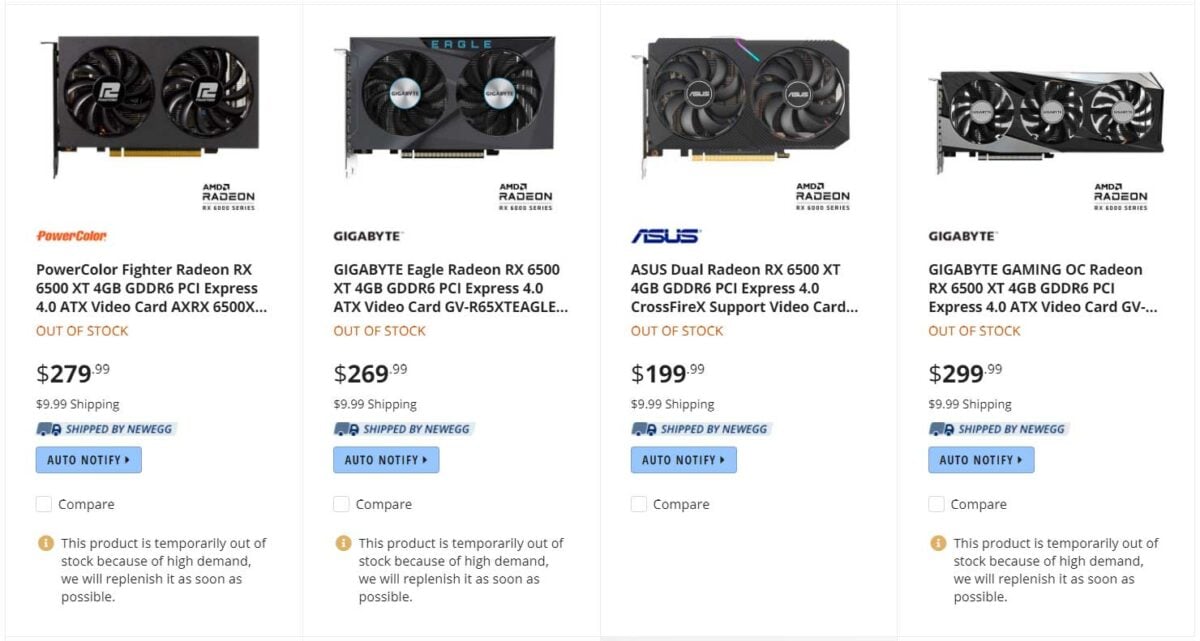 Availability across the shore isn't any better. German retailer Alternate currently lists only a Gigabyte Radeon RX 6500 XT Gaming OC, 'arriving soon' and available to order at a cost of €359. In France, Cybertek has no stock at MSRP, though a PowerColor RX 6500 XT Fighter could be yours for a cool €359. There are no available cards at Norwegian retailer Komplett, and over in the States, where you'd imagine a good portion of stock is allocated, Newegg is showing nine out of 10 cards are sold out. All that remains is a $270 mini-ITX PowerColor.
Grim reading indeed, but a seemingly inevitable state of affairs. Gamers starved of new hardware are quick to buy whatever is available in such extraordinary market conditions, and of course scalpers aren't afraid to try their luck. A day after launch, Radeon RX 6500 XT graphics cards are already appearing on eBay priced at £400, more than 2x the AMD RRP.
When the madness will end is anyone's guess.